AMBACOIN PROJECT AND ICO REVIEW

ABSTRACT
Ambazonia is the former United Nations Trust Territory of the Southern Cameroons. Ambazonia was under military and administrative subjugation by Cameroon, which governs it as the Southwest and Northwest Regions of Cameroon. The name "Ambazonia" is derived from the location of this territory in the Ambas Bay area within the Gulf of Guinea. The official language of Ambazonia is English, in contrast to the largely French-speaking Yaounde-based Cameroon administration.
Ambazonia is currently at its worst crisis between government forces and Ambazonian civil society since the annexation, with numerous disproportionate security measures of force, including torture and village burning being reported to have been used by Paul Biya's government. It comes after the protests by lawyers, students and trade unions in the Anglophone-speaking provinces were met by police repression. This resulted in a complete shutdown of public institutions by Ambazonian activists in the two Anglophone provinces, and an escalation of the crisis into a civil war.
Blockchain is the foundational technology behind Digital assets(cryptocurrency). It is also a potentially groundbreaking innovation in how data is created, shared, and edited. Through an immutable ledger and consensus algorithms that ensure the integrity of the blockchain, it is possible to create a "trustless" type of information; a type that is truly decentralized and transparent. Blockchain became very popular in late 2017 and early 2018, where we all witnessed various industries and sectors, adopting it in order to create a stronger innovation. So many companies and Finacial sectors have started adopting blockkhain technology because of its various benefits.
INTRODUCING AMBACOIN

AMBACoin is a blockchain-based decentralized public currency created for the new Ambazonian nation. AMBA coin will be a revolutionary currency that will be used to tackle the abject poverty and challenges the military current f La Republique Du Cameroon, the military regime has put the Ambazonia community into. Funds generated from AMBA coin token sale will be used to fund charity programs solely meant for refugees and internally displaced persons, whereby they can use it to rebuild their homes and communities. Thus recreating a stronger Ambazonian economy.
ADVANTAGES OF BLOCKCHAIN TECHNOLOGY ON AMBACOIN
AmbaCoin is the first African cryptocurrency project that is developed by Africans. Statistics show that Ambazonia has 6 million - 8 million citizens who has made their voices heard, and stood firm against Marginalization and Colonization.
AMBA coin is fully supported and backed by the Ambazonian treasury, and all political parties of the Ambazonian nation. Ambazonian treasury will also initiate a buyback process in the future, whereby all AMBA coins sold to investors for the development of the economy will be bought back to the Ambazonian treasury, this is just the first of its kind in Africa. AMBA Coin is the main source by which the leaders of the Ambazonian nation can raise funds and build an independent nation, free from violence and manipulations. AMBA coin will also serve as the first national country for the Ambazonian nation.
Furthermore, 50% of the funds generated from the Ambacoin tokensale will be used to petition the United Nations(UN), European Union(EU) and African Union(AU), so that Ambazonia will be recognized as a sovereign nation.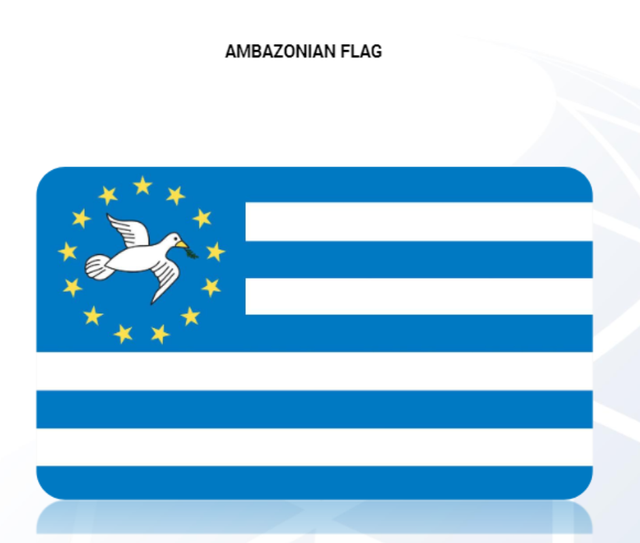 Over the years, we have seen few Government backed cryptocurrencies. In August 2018, the Bank of Thailand announced the introduction of a central bank digital currency (CBDC) for the country's financial system. Early 2018, Venezuela also launched its digital currency called the PETRO.
ADVANTAGES OF GOVERNMENT BACKED CRYPTOCURRENCY
It boosts economic growth
The Use of digital assets creates ease of distribution and access
Lower transaction costs.
DISADVANTAGES OF USING GOVERNMENT BACKED CRYPTOCURRENCY
Setup Costs; funds required to implement a sovereign digital currency is often large
Another major disadvantage of blockchain-based sovereign digital currencies is the current scalability challenge of most blockchain networks.
No financial Privacy for Citizens: As we all know, blockchain transactions can be publicly viewed by anybody in any region. Which guarantees no safety for individual financial transactions.
Digital currencies are not fully regulated by the Government.
FEATURES OF AMBERCOIN
Multi-Lingual Support: Ambacoin supports various languages such as English, Japanese, German, Italian and French languages. Other languages will be introduced when the platform is fully launched.

High Security: Ambacoin will implement various security measures in order to avoid security hacks and sybil attacks on the platform. Ambacoin will also add KYC and AML procedures to verify the identities of users.

Transparency: Ambacoin leverages blockchain technology in order to avoid internal fraud. all funds will be stored in an escrow account.

Ambacoin will provide low cost service fees for Africans, as well as a very fast transaction speed.

Ambacoin will also develop a mobile App which would be available for all Africans in diaspora to make and receive payments. The mobile App will be available in all devices.
IMPORTANCE OF CRYPTOCURRENCY ON AMBACOIN
Free Regulation: Ambazonua will be the first African nation to exercise free legislation for cryptocurrencies, and providing Africans the ability to benefit from blockchain technology.

Market Demand: Ambacoin will be very much demanded by Cameroonians living in diaspora, and other African investors who would wish to hold the Ambacoin. This means that Ambacoin will be constantly demanded, thus increasing the market capitalization and trade volume of Ambacoin.

Profits for Investors: Early investors will make a lot of profits from purchasing Ambacoin. They will also receive lots of bonuses during the tokensale, whereby they purchase each Ambacoin at a price of $2.50, and sell at $4 when Ambacoin is fully launched.

Ambacoin is a fully asset-backed cryptocurrency, that is backed by the Ambazonia treasury and supported by the nations natural resources.
AMBACOIN (AMBA)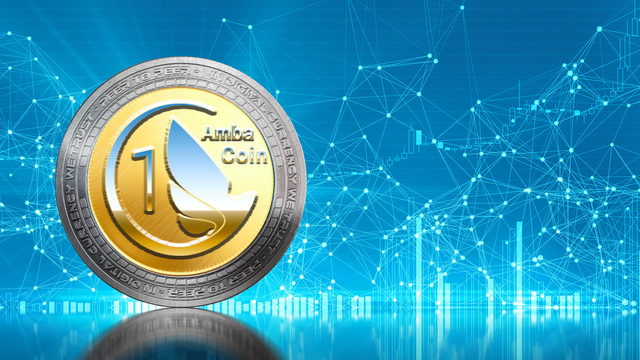 AMBA COIN will serve as a utility token of the Ambazonia nation. AMBA coin is developed on the Ethereum blockchain based ERC-20 smart contracts. The Ambazonia treasury will launch the AMBA coin at a price of $4 per coin. and will buyback all AMBA coins from investors in the nearest future. the AMBA coin is currently undergoing ICO, and all unsold tokens will be burned.
TOKEN DETAILS
TOKEN NAME: AMBACON
SYMBOL: AMBA
NETWORK: ETHEREUM (ERC-20 COMPLIANT)
TOTAL SUPPLY: 1,000,000,000 AMBA
DISTRIBUTED IN ICO: 900,000,000 AMBA
PRICE PER AMBA: $0.25 USD
ETH PRICE: 1 ETH = 1000 AMBA
ACCEPTED CURRENCIES: BTC, LTC, ETH, MONERO, & USD
TOKEN ALLOCATION


ICO: 70%
BOUNTY: 10%
TEAM: 10%
ADVISORY BOARD: 10%
ICO TIMELINE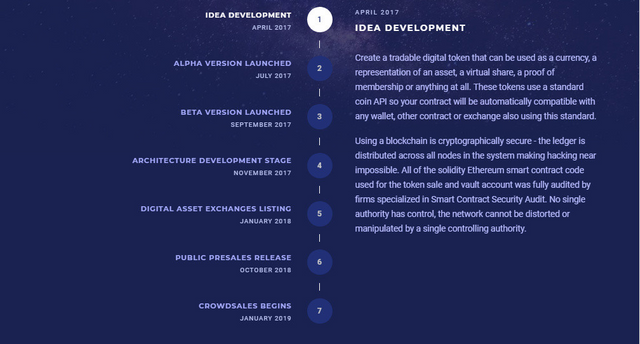 AMBAZONIA LEADERS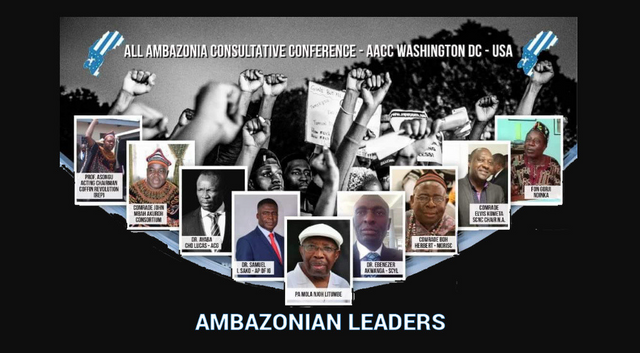 FOR MORE INFORMATION AND PARTICIPATION PLEASE VISIT
AUTHOR'S DETAILS
BOUNTY0X USERNAME: CRISPY553