President Nicolas Maduro launched his country's cryptocurrency backed by Oil, which many experts calling it PetrocryptoCurrency after Petrodollar.
Launching the token's pre-sale on Tuesday, el Petro was providing good results after announced in 2017.
The token is now backed by Venezuela, functions inside and outside domestic market of its country, which means it is possible that it can be traded Internationally with the value of per barrels of oil.
President Maduro said during the token's launch announcement: "Petro has launched and raised, it will be for the betterment of our economy and for full purpose of welfare.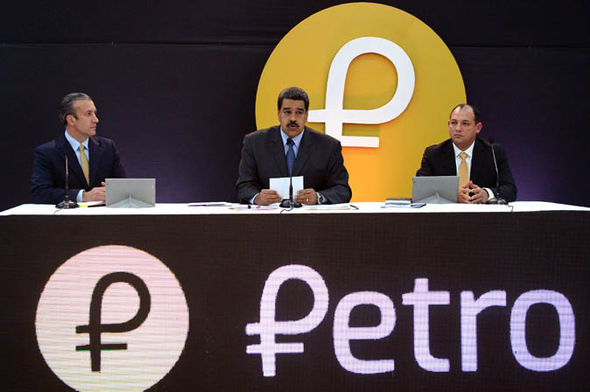 "The largest and most important companies and the blockchain in the entire world are with Venezuela, we are going to sign all the agreements."
Petro is born and we are going to have a total success for the welfare of Venezuela
Nicolas Maduro, Venezuela President
What is the price of Petro Coin?
The initial pre-sale of the token offered it in exchange, in case any person or citizen wants to hold it, will have to buy it backed by hard currencies, will be available to any commodity in the market for trade.
President Maduro promised nearly 100 million of the tokens will be issued and will be with limited.
The total value of the cryptocurrency is now expected to stand at $60billion, or we can say for a single unit is $60 per token.
The official el Petro website states: "The Petro (PTR) will be backed by the Bolivarian Republic of Venezuela and the value of Petro Crypto will be backed by petrol (oil).
More importantly, the framework of this cryptocurrency will be structured in a way that government and financial sector will be enabled to trade all its financial market within its sector. Electronic assets will be formed and high-level blockchain technology will be established.
The Venezuelan president said his country had received around more than 730$ Million, in the first day of the initial launch of Pre-sale.
Legislator Jorge Millan blasted: "This is not a cryptocurrency, this is a forward sale of Venezuelan oil."
But the token does have a chance to cause some ripples in the wider markets if it reaches a global audience.
Blockchain experts, however, have warned the petro is unlikely to attract significant investment.