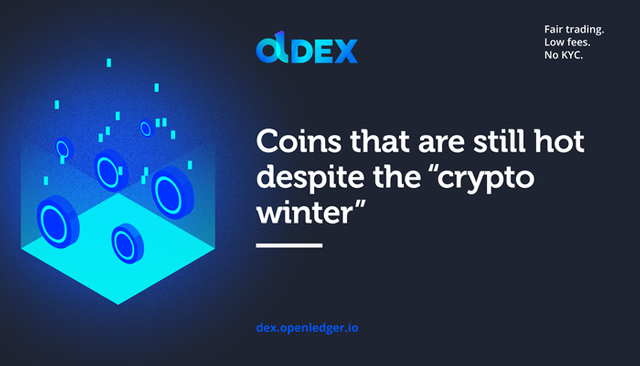 In the volatile market of crypto, a six-month period can render a heap of favorable and unfavorable outcomes. The financial highs and lows of the crypto market occur swiftly, and while a year ago the market experienced a huge surge, today the value of some digital coins is decreasing.
However, a number of crypto coins have still managed to increase their value in the risky market. Some of these outliners include: Dogecoin, Basic Attention Token, Qash, Electroneum, Factom, Holo, Wax, Chainlink, Decentraland, Crypto.com, Nexo, Revain, Groestlcoin, BOSCoin, Sirin LABS Token, Thekey, Genesis Vision, Dynamic Trading Rights, and others. To better understand the current performance of these coins, let's briefly review the top three of them, along with their current accomplishments.
Factom (FCT)
Factom has climbed the highest number of spots, 47 to be exact — from being the 102nd in June to the 55th one as of today. The coin's total market capitalization is now close to $80 million.
Electroneum (ETN)
From being on a distant 98th spot in June, ETN has successfully climbed to the 61st, as of now. ETN's current market cap is close to $66 million, and continues rising.
Dogecoin (DOGE)
This past June, Dogecoin — the highest performing cryptocurrency by relative market capitalization — barely made the list of the top 50 coins. Today, the coin has jumped 24 places to be ranked 23rd with its total market capitalization of $287 million.
As mentioned before, a number of other cryptocurrencies also survived the "post-traumatic" effects of the bear market, or "crypto winter," as many call it, but didn't make it to our brief list. The three coins we featured here deserve a special recognition due to their market cap improved by over 30 spots just within the past six months.