Risk-Lover Behaviour: 18% of Cryptocurrency Investors Bought Coins with Bank Loans
Hi fellow Steemers. These statistics came from a fresh research and it might be signaling out to a growing problem in the market right now.
Recently the consumer survey group Lendedu has published a report on Bitcoin investors who have used credit to buy digital currencies. According to the report, 18.15% of the 672 active investors participating in the survey used credit cards to buy Bitcoin.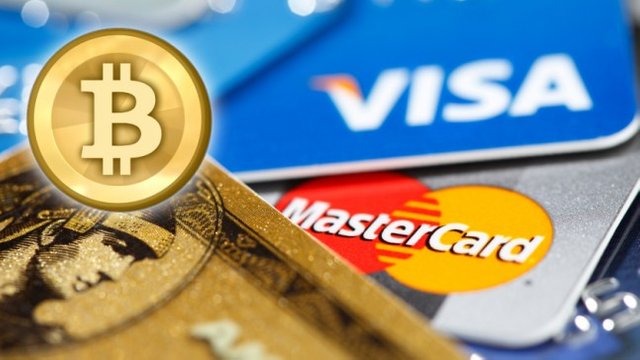 High Credit Card Usage to get Bitcoin
Last year's Nilson report showed that the world credit card debts rose by $ 1 trillion and debts continued to grow exponentially. Recently, crypto currencies are in the trend of popularity, and many investors are attempting to buy Bitcoin (with interest, credit cards and credits) with borrowed money because they want to participate in this "opportunity". Consumer survey group Lendedu recently published a survey detailing that 18.15% of 672 Bitcoin investors use credit to buy Bitcoin by conducting a survey.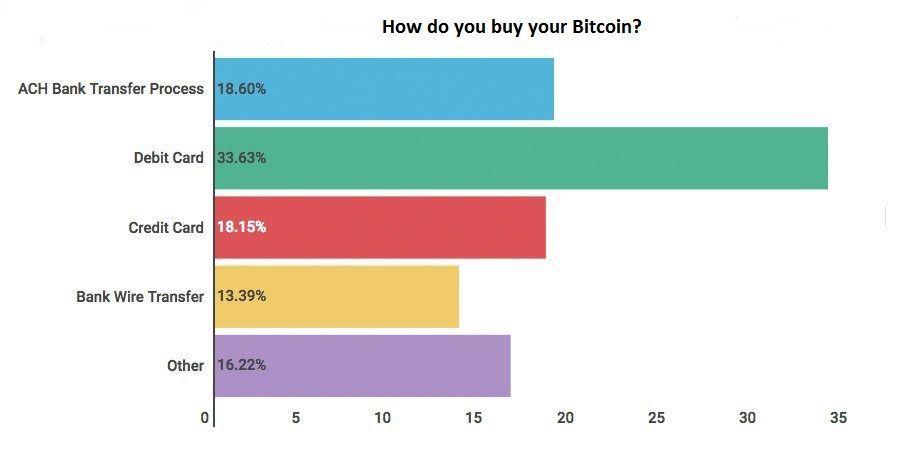 Ten percent of debtors do not close their debts
Lendedu believes that the statistical results are "fairly high" due to the fact that credit and credit card purchases are used by more than half of respondents (51.78%). The reason for the measurements being related to the consumer group is that the size of the survey is relatively small compared to millions of crypto money investors. Moreover, Lendedu has put out a metric according to the working conditions that are more concerned with them.
Of the 672 investors, 77.87 percent said "I paid my credit card after I bought Bitcoin", while the other 22.13 percent said that "I did not pay my credit card after I bought Bitcoin". ACH (Automatic Clearing Transfer) transfers accounted for 18 percent of the investors, and 13 percent used bank transfer. The remaining participants used other borrowing means to get money.
Participants say "I believe that Bitcoin I bought with debt will meet the interest rate"
According to the results of the survey conducted by Lendedu; many investors are not worried about the volatility of the Bitcoin price and will return to profit from Bitcoin and pay the credit card debt. "I believe it is worth paying interest," more than 70 percent of participants using credit cards and interest-bearing loans said.
At the same time, 88.89 percent of investors are planning to pay off their credit card debts from the money that comes after selling Bitcoins.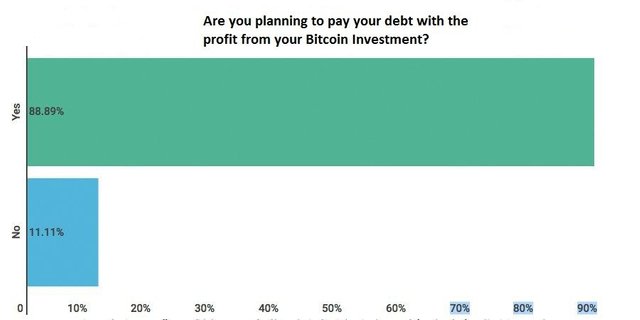 Recent research shows that the tendency to borrow for the purchase of Bitcoin and other crypto money increases. Moreover, according to recent reports, US securities analyst Joseph Borg said that many Americans think they should mortgage to finance their Bitcoin investments. Borg noted that credit cards and stock lending are often used to bet on mortgages and debts by investors.
What do you think? Are we looking at a growing crisis right now? How many people around you took out a loan in the same manner, to buy bitcoins?
Thanks for reading.