TradingView Tips
If you are into crypto, you should know what TradingView is. Many exchanges use their charting engine. If you are a trader, TradingView provides the best charting platform. Here are a few tips about TradingView. This post does not provide tips for technical analysis.
1. Chart for CoinMarketCap.com
https://www.coinsignals.trade/ provides access to data from coinmarketcap.com. Normally, you are only able to see charts for each exchange. With coinsignals.trade you can do technical analysis on coinmarketcap data. You can also do technical analysis for the whole crypto market cap and also on alt coin market cap.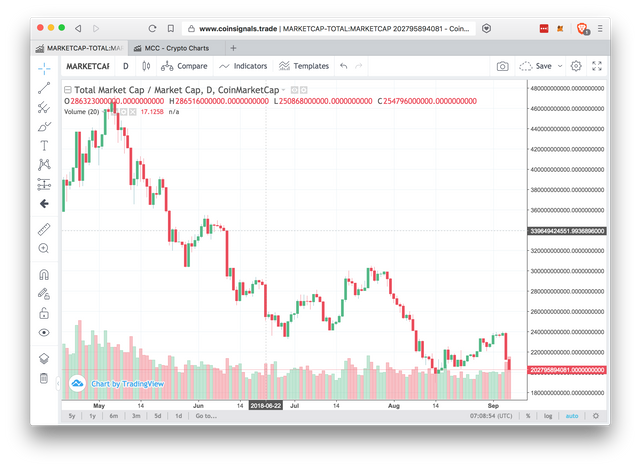 2. Plot multiple charts without Pro account
You can use https://www.multicoincharts.com/ to view multiple charts inside a web page.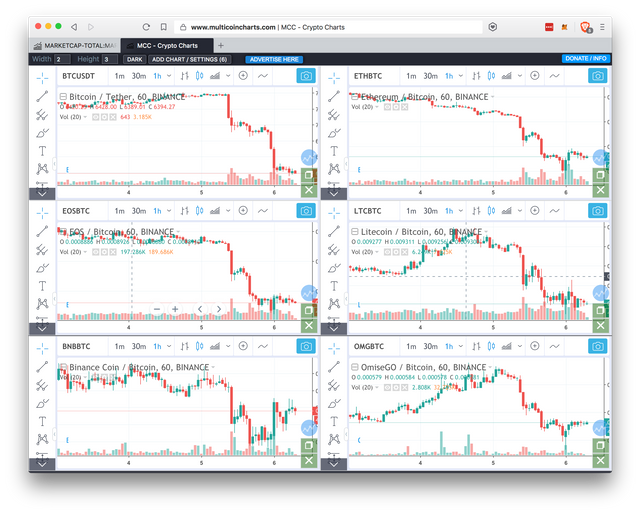 3. Cheaper Pro account
If you sign up for 30 day trial, they will offer 50% discount when your trial has a few days left. The pro account is normally $14.95 per month. If you pay upfront for 2 years, it's 9.95 per month. Promotion provides 1 year subscription for $89. That's about $7.4 per month.