The importance of choosing wisely your crypto
Hello Steemians,
Since we are currently in a Panic trend because of the news coming from China, the importance of choosing widely your crypto is making complete sense.
The crypto aren't going anywhere, they are here to last. It's always easier to HOLD, when your crypto is bottoming because you know this is just a phase and that somedays it will shine again.
Don't give in to Panic, human feelings are the worst thing that can happen to you in this market.
Cryptos are a revolution and it's global. China is only a part of it, and honestly what I see is only an opportunity to reload at a lower price.
Look at this BTC chart: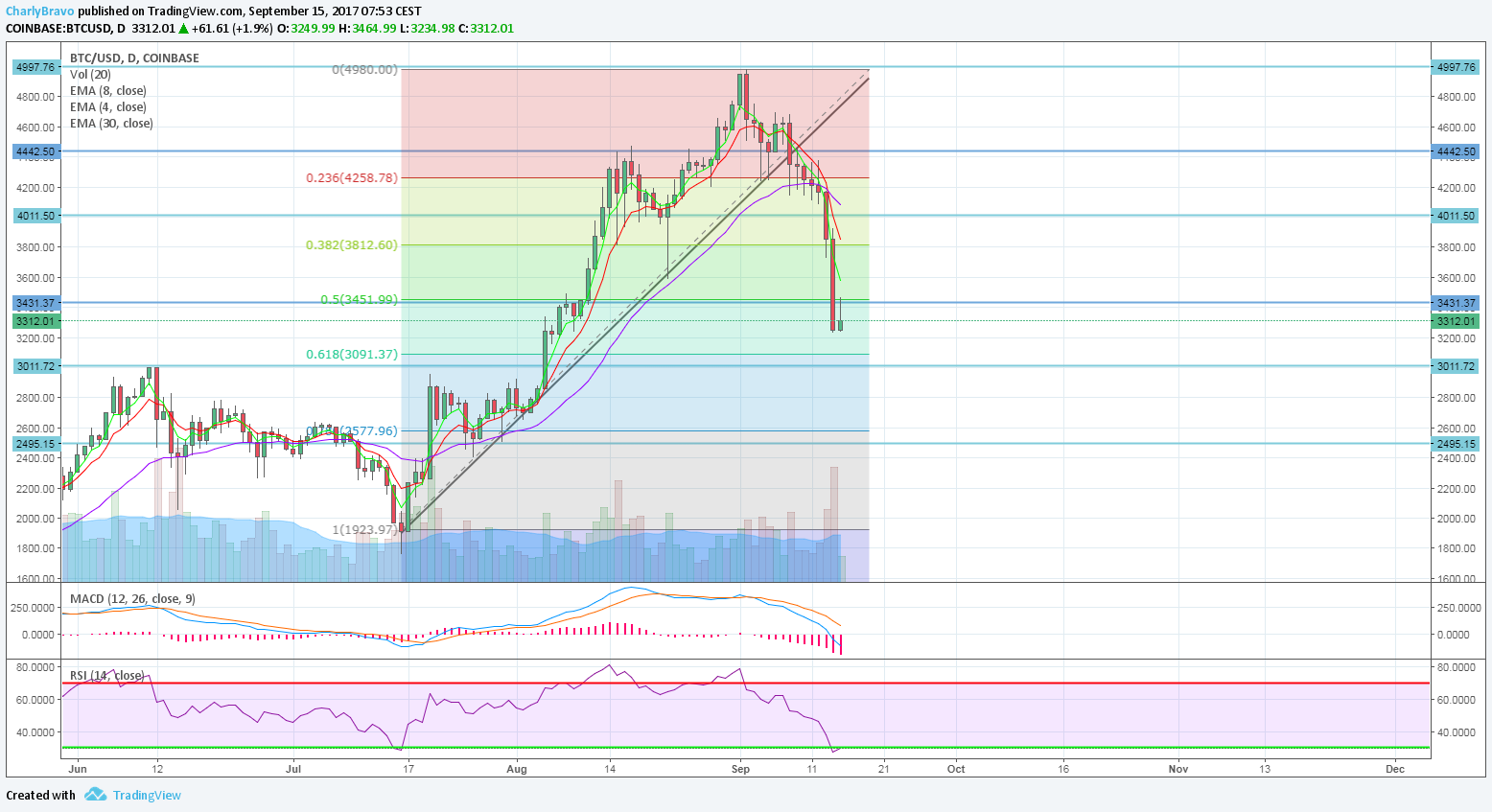 We have not so far from a Trend change. BTC has now entered in the oversold zone, and once the panic has faded aways, the bulls will be back in control.
When picking a crypto, get to understand what problems it solves and choose it because of the project mainly. Most of us are not tradesr, we just want to be a part of this revolution and the cherry on the cake is to make money in the process.
Personally, I'm reloading on XRP, LTC, ETH, and BTC. BTC because this is the current face of crypto and the three others because I understand what they are trying to achieve and believe in them.
Let's be thankful about this sell off ! And believe me, China isn't going anywhere on the long run as well :)