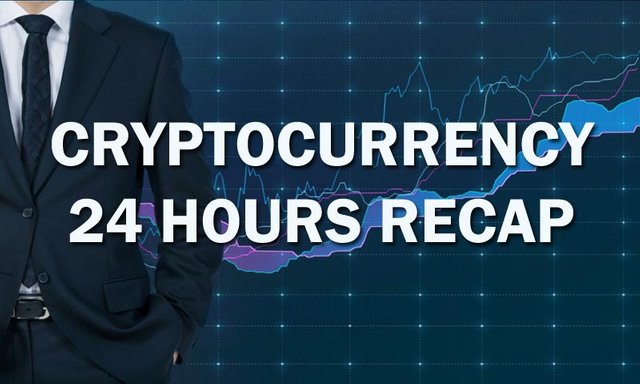 CryptoCurrency recap
2019-09-11
CryptoCurrency market cap rankings, posts, and more.
The following statistics are rendered from the 25 largest cryptocoins.
---
Market Share

The chart shows the market share of the 25 largest coins. Coins with a market share less than 5% have been grouped into "Other"
---
Winners and losers
Top 5 winners
Top 5 losers
Other great coins
| Name                                 | Price (USD) | % change(24h) |
| --- | --- | --- |
| Cardano | 0.0448480076 | -3.71 |
| Steem | 0.1601359557 | -2.51 |
| Bitcoin | 10104.5337247 | -0.74 |
| Ethereum | 177.452177501 | -1.28 |
---
Coin news
Bitcoin
by coindesk.com
Bitcoin has recovered from nine-day lows hit earlier today and may pick up a bid over the next 24 hours....
by coindesk.com
Iranian bitcoin users are earning a significant portion of their income in crypto, and hodling for the long haul....
by coindesk.com
Developers disclosed a security hole in various versions of bitcoin's Lightning Network software that could cause users to lose money.
...
by coindesk.com
Payments startup Breez has unveiled a new feature allowing lightning-based bitcoin purchases directly from its mobile app....


Ethereum
by coindesk.com
Joseph Lubin is to join the governing board at Hyperledger as the firm he founded, ConsenSys, becomes a premier member....
by coindesk.com
Upstart manufacturer Linzhi is ready to produce its first batch of powerful new machines for mining ethereum and ethereum classic....
---
Do follow, resteem and upvote
Where do you think the prices of Cryptocurrencies will go?
Comment Down Below :-)