Hello Steemit Community,
I hope that everyone is enjoying the new Steemit User Interface! Another quick update. I've been saying this for about a month, but I'm really trying to focus on this goal for a camera. I believe it may be beneficial in the long term! If you are still following my journey in the cryptocurrency space, thank you very much for the support!
Current chart report:
Liquidity - $164.37
Total Wealth - $1162.92
---
---
For those of you who are tuning into my content for the first time, follow me from the beginning here.
Thank You For Your Time,
McKenzie Gary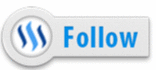 Outro: TSUKI - Who (feat. Shiloh Dynasty)