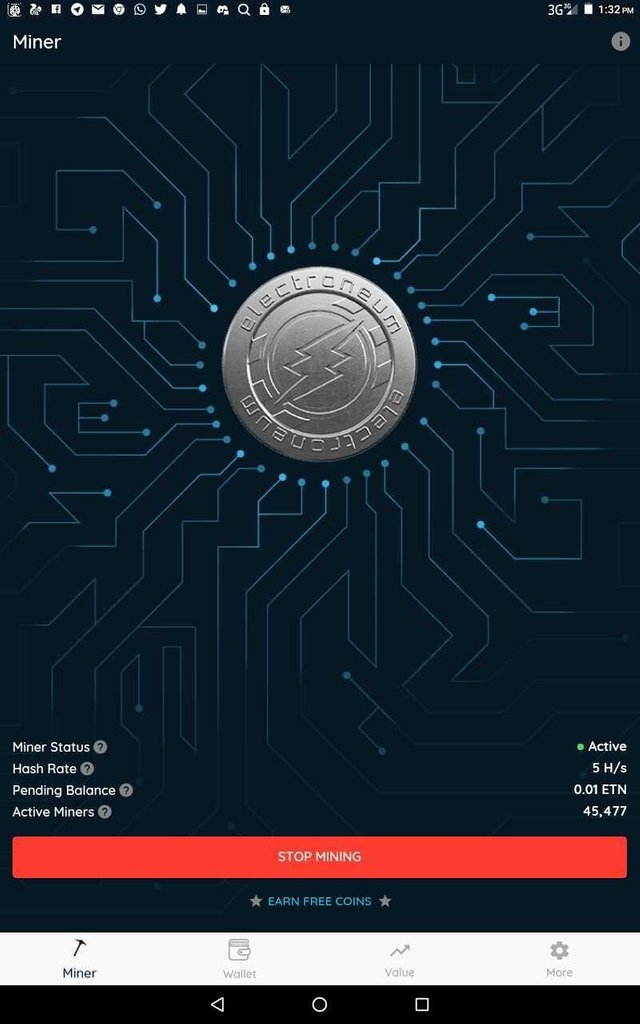 Just like it was promised earlier this year but was held up for some technical issues, electroneum have finally launched the long awaited mobile app, which is an amazing way to earn free cryptocurrency from your smart phones/Android's.
I repeat, this is the easiest way ever to earn cryptocurrency ever
You can get the app by visiting the official website via this link http://electroneum.com
For those who already have an account, your accounts, these account where automatically upgraded. Once you login you would find that the app is active and working (you might need to hit the start Mining button)
For those who dont know what is the mobile miner is!!!!!!
A mobile miner is a technology that allows anyone with a smartphone to earn cryptocurrency viz a viz your mobile does some work. But when it comes the electroneum mobile miner, your smart phone/android doesn't do any difficult number crunching when mining because electroneum has don't that for you. What am trying to say is that this is simply a mining experience
The coins mined are not emitted by the block chain as part of block chain reward. The mobile miner is a separate algorithm that rewards users with ETN cryptocurrency at no cost.
Electroneum is doimgmall this to create awearnes and also to boost there payment gateway similar to PayPal so I suggest you all get in there and earn some coins
The great thinnabout rhis current app is that tt doesn't use much data
Battery life is not affected

Your phone doesn't brick or freeze

You phone doesn't heat up.

You can run this app in the background

No ads popping up everywhere
You can download your app please help my ministry by using my code as your referal code AA938E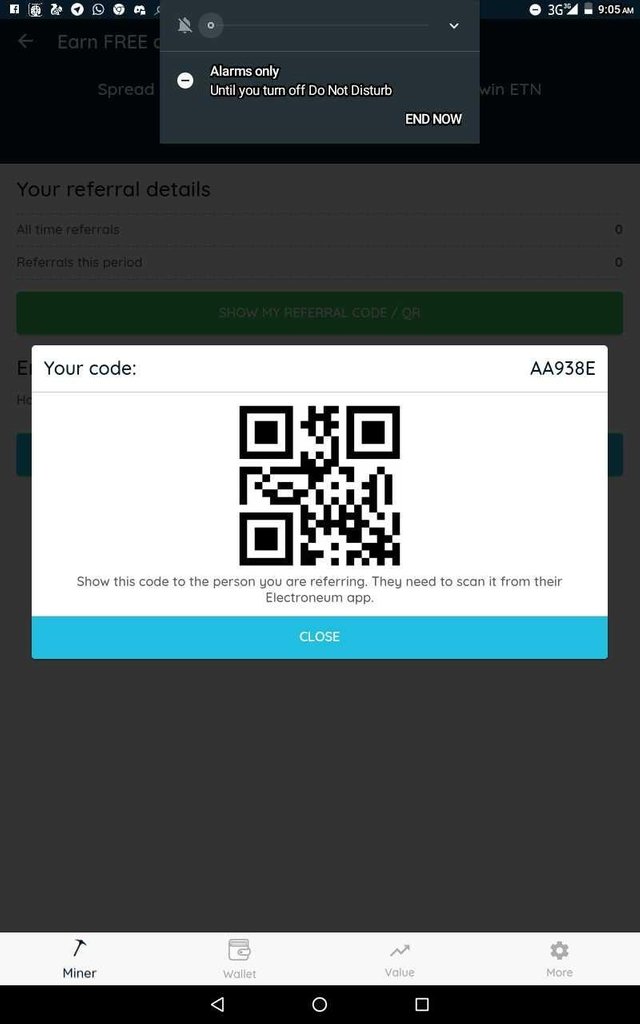 Please resteem and help other earning this free cryptocurrency
Don't forget to upset