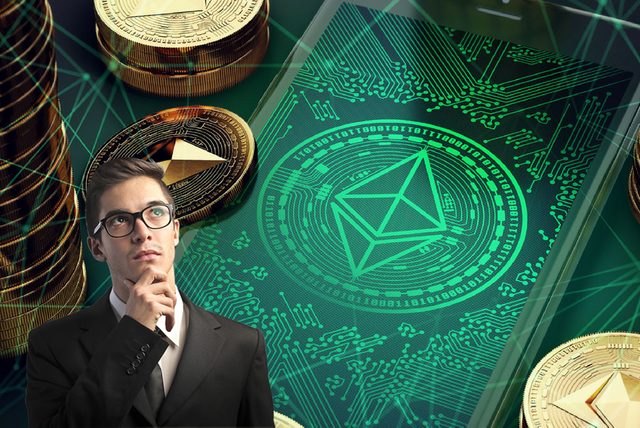 Since Ethereum was first introduced to the public, traders from all over the world have been wondering which is the best wallet to store their Ether safely. Now, with 2018 coming closer and prices well over $700, the question seems to be more relevant than ever So, after carefully reviewing the most popular wallets, we made this list to help you keep your Ethers safe in 2018!
1. Ledger Nano S
A budget-friendly hardware (HD) wallet which allows the user to safely store multiple cryptocurrencies (ETH, BTC, ETC, etc). The flash drive-shaped wallet allows you to use a 24-word seed to create your private key and offers excellent security.
2. Trezor
Another popular HO wallet, Trezor requires you to connect to the company's web page when exchanging between ETH and BTC. It is considered keylogger-proofed and can be used safely on insecure computers without compromising your private key.
3. Coinbase
Very popular among Bitcoin traders, Coinbase has just recently started dealing with Ethereum as well Coin base's wallet is easy to set up and use, which allows for a smooth exchange between cryptocurrencies at a fixed price set by the company.
4. Coinomi
This multi-asset phone wallet can store up to 18 coins and more than 200 tokens. Besides offering easy conversion among cryptos, Coinomi is available in various languages and has earned a good reputation for its safety features and usability.
5. Exodus
Exodus is popular desktop wallet which is both multi-currency and uses Shapeshift.io to offer instant exchange between cryptos. It's also completely free and offers excellent usability.
6. MetaMask
MetaMask is a chrome extension that allows you to safely store your keys on your computer. It has several cool Ethereum Dapps integrated with it and is also available for Mozilla Firefox.
7. Jaxx
Besides ETH, this wallet supports another 12 cryptocurrencies and is available both for Mobile and Desktop use For added safety, Jaxx also comes with a seed key which lets the user restore his funds in case of theft or loss.
8. Mist
Mist is a desktop wallet which offers excellent security but can be a little tricky to use for beginners. This wallet allows keys to be stored on your machine safely and supports instant exchanging between multiple cryptocurrencies.
9. MyEtherWallet
Although not beginner-friendly by any means, this wallet is still extremely popular due to its excellent features. MyEtherWallet allows you to write, exchange smart contracts, and even to connect it with digital wallets like Trezor.
10. Keep key
A fairly expensive HD wallet, Keep key has a large screen which makes for ease-of-use but puts it on the heavy side. However, this wallet is still a great choice if you're interested in having secure offline storage for your ETH.