Central bankers are feeling the heat as Bitcoin and cryptocurrency support grows. Dash is being used in over a dozen locations in New Hampshire, with more locations supporting other cryptocurrencies as well. Instead of people spending the nationally-controlled currency, they are being drawn towards crypto, and this means they operate independently of central banks who control the normal money that's printed.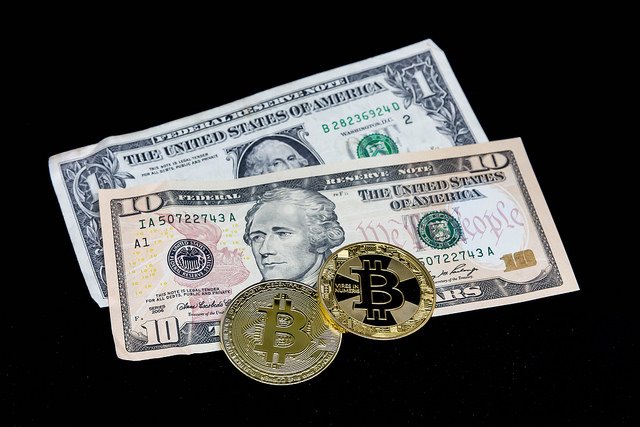 Source
Money is evolving, and the traditional power structure is losing control. Central banks are a credit-based system of relationships between it, the commercial banks and the citizens. Cryptocurrencies bypass all of those established powers and let people use crypto as money to spend, but also as a valuable commodity that can be traded itself.
Dong He is the Deputy Director of the IMF's Monetary and Capital Markets Department, and he recognized the value of crypto assets:
Crypto assets may one day reduce demand for central bank money
"As a medium of exchange, crypto assets have certain advantages. They offer much of the anonymity of cash while also allowing transactions at long distances, and the unit of transaction can potentially be more divisible. These properties make crypto assets especially attractive for micro payments in the new sharing and service-based digital economy." IMF Monetary Policy
As it stands, crypto is seen as too volatile and too much of a risk to pose an existential threat to central banks. Citizens in countries have a developed trust in the central banks and their fiat currencies, while they don't have the same trust in cryptocurrencies. Cryptos have garnered an infamous public reputation for a history of hacking, security breaches, fraud, other operational failures and dark nefarious black market activity like drugs and other criminal activity.
Although this trust is illusory, as people would not likely trust the banks if they knew the swindle that was being done to them. As Henry Ford is quoted saying:
"It is well enough that people of the nation do not understand our banking and monetary system, for if they did, I believe there would be a revolution before tomorrow morning.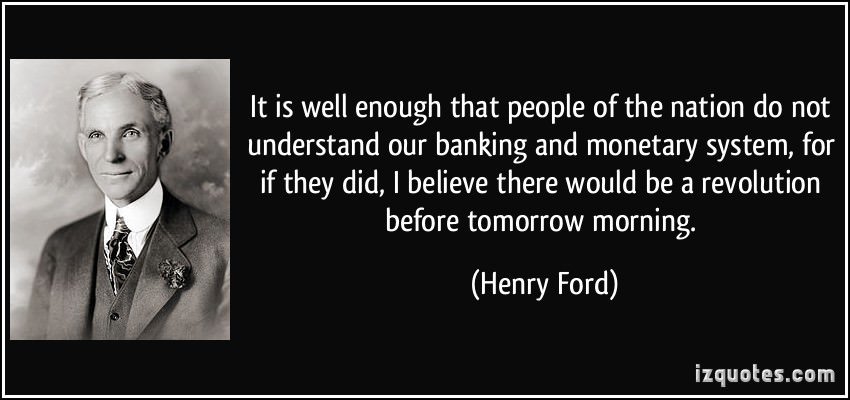 Source
Cryptocurrency blockchain financial technology has time to further develop and refine itself into a more secure financial tool and gain more acceptance. Central banks are seeing the potential, and plan to adopt the new fintech to "stay in the game":
"Central banks must maintain the public's trust in fiat currencies and stay in the game in a digital, sharing, and decentralized service economy. They can remain relevant by providing more stable units of account than crypto assets and by making central bank money attractive as a medium of exchange in the digital economy." IMF Monetary Policy
Central banks are going to fend off the competitive pressure of non-central bank cryptocurrencies by learning from crypto and integrating crypto assets into their model. The solution that crypto brings to the digital world can't be ignored for long. Instead of denial and resistance, acceptance is taking shape. Fiat and crypto fintech will merge to try to make a more stable crypto asset that will be more attractive and be more trusted by common folk.
---
References:
---
Thank you for your time and attention. Peace.
---
If you appreciate and value the content, please consider: Upvoting, Sharing or Reblogging below.


me for more content to come!
---
My goal is to share knowledge, truth and moral understanding in order to help change the world for the better. If you appreciate and value what I do, please consider supporting me as a Steem Witness by voting for me at the bottom of the Witness page.