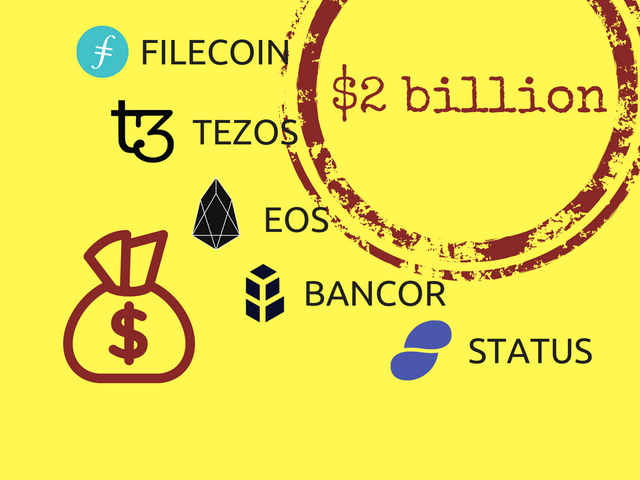 As of today (11.09.2017) 139 Initial Coin Offerings (ICOs) have been conducted in 2017. All combined managed to raise more than USD 2 billion. This already makes 2017 the most successful year for ICOs. For comparison in 2016 ICOs managed to raise just under USD 100 million . You would think $2 billion is a lot of money? Here is an interesting fact - In 2016 IPOs worldwide managed to raise USD 132.5 billion! Last years highest ICO was WAVES which managed to gather around $16 million. Here are the top 5 ICOs for 2017: 
Filecoin - $257,000,000
Tezos - $232,000,000
EOS first stage - $185,000,000
Bancor - $153,000,000
Status - $90,000,000
Filecoin is officially the all time highest ICO in the crypto sphere with its $257 million. For comparison the all time highest IPO is Alibaba with $25 billion from 2014. ICOs need to do some catching up. 
References: