51% attack on ETC?
While ETH moves soon to PoS like ie EXCL seems the old fork ETC got an attack of 51%.
Today the #ETC chain experienced a chain reorg of 3693 blocks at block 10904146. This caused all state pruned nodes to stop syncing. It is likely caused by a 51% attack and all exchanges are advised to halt deposits & withdrawals immediately and investigate all recent tx.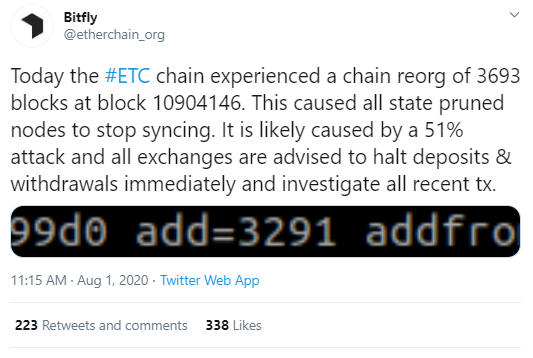 The price is still ok.
REAL WAYS TO MAKE PASSIVE INCOME FROM CRYPTOCURRENCY - DOWNLOAD FREE EBOOK NOW