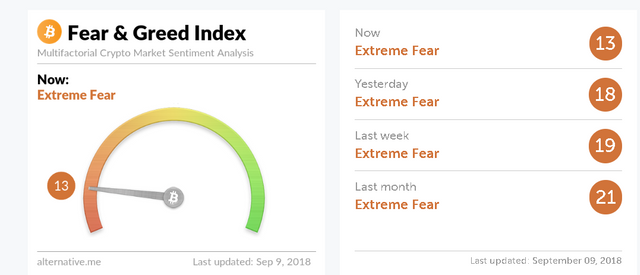 i dont know if this a good opportunity to buy or bail off.. but, let see...
Bitcoin price now below 6200 which represents about 4% loss of its value over the 24H. The top cryptocurrency traded around $6400 – 6500 over the last two trading sessions but couldn't hold its position during the previous 24 hours.
for a day chart in bitcoin, it seems pretty bearish due the price action still trading in decending triangle.. lead into break upward or downward.. who knows...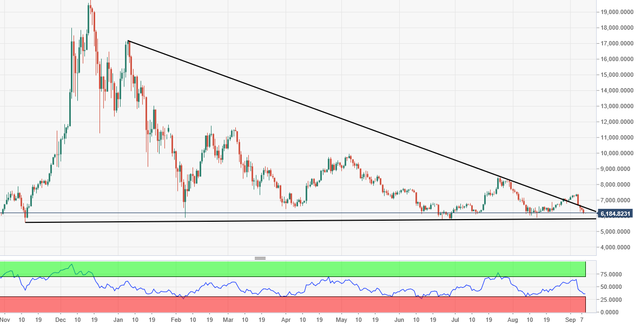 But if this breakdown indeed proves right, then in all likelihood recent lows of the largest crypto won't hold but it may still try and find support around the long term support line that has been rescuing bulls from the jaws of death. at this time, the bitcoin dominance is also moving upward leading into massive altcoin sell off. it's up into 55.6% at the time of writing from coincap.io .