IoTeX - Place where the Internet of Things and Blockchain meet.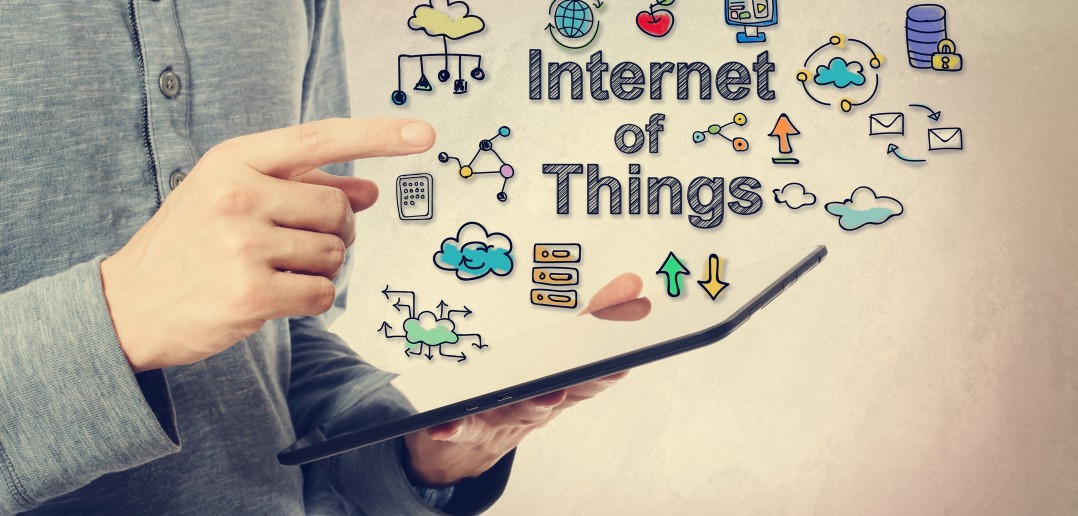 Futurologists predict that in 2022 170 billion devices will work in a single network - the Internet of Things. And the volume of this market, which today is $170 billion a year, will grow to 560 billion.
But i would like to ask you just one question.
Do you have a lot of "smart" things at home (or at work) that are connected to the Internet of Things?
Of course, the technology is gradually gaining popularity, and who already has IoT-items (those who have such things, I would like to ask - how often do you use them?).
But most people don't have that "smart things" and also don't understand what it is.
Why is IoT unpopular?
In fact, it isn't the consumers who are to blame for the unpopularity of IoT devices. The concept is really still " raw " and has a number of problems:
low scalability;
privacy issues;
devices from different companies are incompatible;
there is no platform that would unite all IoT devices into a single whole.
But all these problems aren't so terrible - sooner or later their solution will be found. One of the first who undertook to create the technology popularizing IoT became developers of IoTeX.
What is IoTeX?
IoTeX is a platform that will unite all existing IoT devices in the world into a single chain.
The implementation of such an idea became possible only after the blockchain technology was created. After all, before the development, which would simultaneously allow to store large amounts of data, instantly transfer them from one place to another and at the same time maintain their confidentiality, simply was not.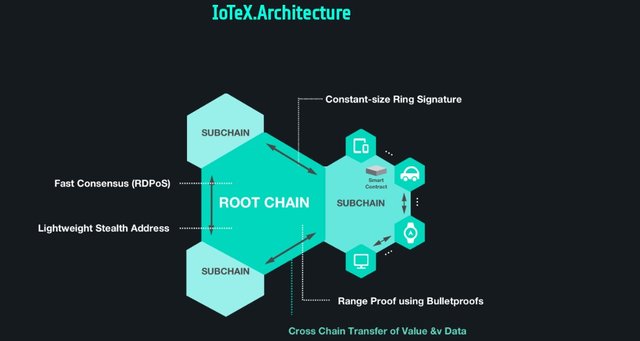 The basis of IoTeX is the root blockchain chain, to which sub-chains from several IoT devices are connected. Transactions can be carried out both through the root chain and without it (one sub-chain communicates with another).
This solution is necessary to ensure that problems in one area don't affect the performance of the entire chain. This is critical for IoTeX: billions of devices will be running at the same time, and problems will happen all the time. So, to allow that only one malfunction braked all global chain, it is unacceptably.
Why would IoTeX make IoT better?

Not everyone understands why the IoTeX platform is really able to make IoT more popular and widespread. To understand this, consider the benefits of IoTeX:
instantaneous RDPoS consensus algorithm;
built-in privacy solutions.
Both advantages of IoTeX are extremely important for the development of the Internet of Things. After all, the faster the consensus is implemented, the greater the network bandwidth (and large IOT networks require a billion transactions every second). At the same time, transactions must be completely confidential - as a rule, they will be associated with the transfer of cryptocurrency between IoT devices.
Summary.
It may seem that the IoTeX developers run out the clock. After all, the IoT concept is still in its infancy and isn't actively used.
But it is misleading. All the breakthrough technologies that we are now actively using (for example, the Internet) were once also new and unclear. However, over time they were used more and more, and people understood what could be obtained from them.
For IoT, this is not far off: in 4-6 years, "smart" devices will appear in almost every home and in the workplace. Those projects that have developed the concept from the very beginning of its appearance will be "on the horse". And IoTeX is one of such projects.
For More Info Follow The Links Below
Official website
Whitepaper
Medium
Telegram
Twitter
Reddit
https://text.ru/antiplagiat/5b047ff74333d
My unique ID - tBJ1E