Well I Downloaded That Blockfolio App And Discovered..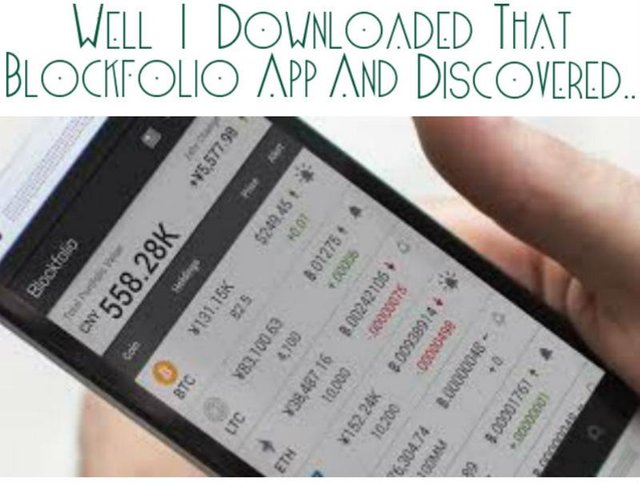 Investors for years would spend countless nights sleepless because they were scared to death of losing some if not all of their financial wealth due to a investment
"turned sour"
if their portfolio were to go COMPLETELY belly up. Those were the days investors rolled the dice as they gambled by predicting which direction the financial market will flow
(of whatever futures they were seeking to come away with a HUGE payday from.)
They of course had options to help manage their tangible assets, but it would often leave them to a series of long sleepless nights, plus the worse option besides that was
entrusting
in financial advisors to help the investor
(whether they're holding stocks, bonds, and other financial assets.)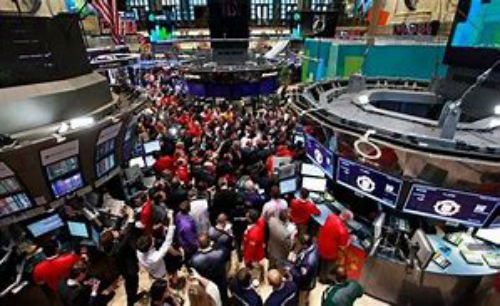 An investment made means you won the beginning part of the battle,
(because time gives you an advantage at the beginning of the investment.)
The
"key factor"
is playing the waiting game for a
long haul investment payday,
which pays the recipient of the winning trade high-lucrative returns, however there's a formidable difference between managing cryptocurrencies and watching over your assets as a broker situated at the market trading floor.
Honestly when dealing with the stock market, investors take a roll of the dice each and every time as a result of the harsh rise and falls of the market they choose to enter into to. Cryptocurrencies are better managed (depending on what WELL DEVELOPED altcoin you're planning to purchase.)
I learned about the Blockfolio App, while I was checking out a couple of YouTube vids where a few cryptocurrency users mentioned the app. I didn't know anything about it prior, and since I was just about to jump into the world of crypto investing I figured it's DEFINITELY the obvious option to take advantage of (which is to do some research to better understand the importance of setting a sales alert, and the same goes for setting stop losses.)
@CryptoLove, a YouTuber who gives great vids on particular crypto topics such as this, I'll paste his video on setting stop losses below in case anyone would like to check that out.






The first thing you want to do after purchasing any crypto coin is TAKING ACTION IMMEDIATELY by setting up a stop loss option to protect your assets -- making sure you don't lose large proportions of your earned bitcoin. It takes a lot of time and investment money to garner a promising portfolio, only to have it disappear in just one night. The CONDITIONAL FACTOR is the cream of the crop here, not only can you set the "stop loss" option, but you can have it shift into the "sell mode" after you set the desired amount of financial loss (quite a few users set it at 10%, then it kicks over into "sell mode" where you can also decide how much you want it to sell off for profit gains.)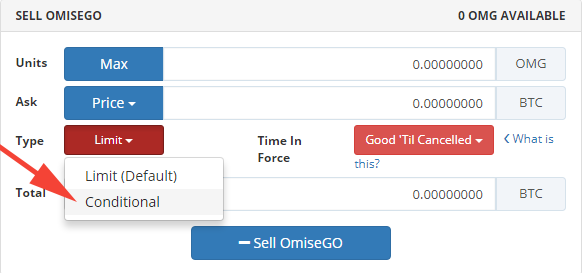 I'm sure by now there's a good number of cryptocurrency advocates that know to follow up with this procedure,
IF NOT THEN I STRONGLY SUGGEST YOU TAKE THE TIME TO DO SO!
I placed a link in the SEO Source Section, and video below if you want to learn more about it.





After taking care of the MOST IMPORTANT part which is protecting your assets at all costs, the next thing you should thinking about doing is setting a sell alert to make sure that your accumulated
alt-coins
(or which ever crypto type you decide to use for that matter, is set to a "sell alert" application.)
The 'tabs' displayed on the app are great. It gives you the total read out on your portfolio's value, the coin tab displays the number of coins you have present in various crypto accounts, the "holdings" tab if you tap on it will show the crypto amounts you have in various accounts (or as many crypto accounts you have at the given moment.)
the price tab basically shows what / and what's NOT trending on the market in terms of value and worth, that means if you have a crypto currency such as litecoin who value is up ↑ 15% then that's the estimated value for it at that time, on the flipside if you have let's say ethereum, which is down ↓ 15% then that's the estimated value for it at the current time (and if it's down you NOW HAVE THE OPTION to stock up on it, set an alert -- located under the alert tab -- when it reaches a certain amount or limit.)
This particular app is designed in a specific structured format giving you information of the account standings (or the value of your crypto portfolio), various crypto coins you can add to your portfolio, the amount of holdings in a wallet account (such as Bittrex, Coinbase, etc.) The upward and downward fluctuations of alt coins, and of course the alarm alert itself which keeps you informed when it's time for you to start selling.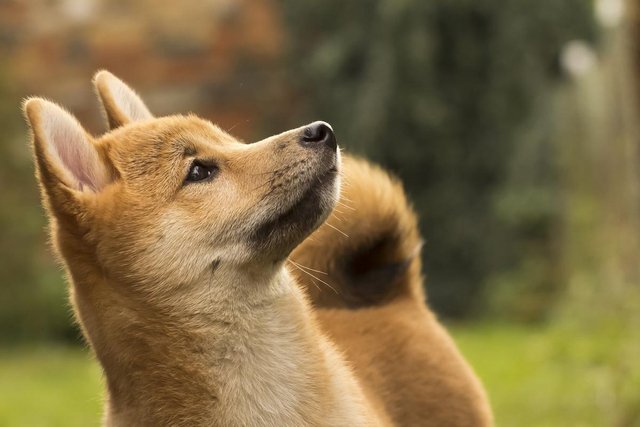 "That's right buddy you can look up all you want, but I'm coming for that DOGE! LOL.. Just accept that and move on!"
The Blockfolio App is a great crypto monitoring tool of choice (I already downloaded it, and I plan to go Dogecoin hunting VERY soon!)


Crypto Love --> "Set A Stop Loss"

Lucky Koins --> "Set A Sell Alert Tracking Your Cryptos"

SnipersTube --> "Sell Alert Strategies)"