The Gas Coin? What's So Big About It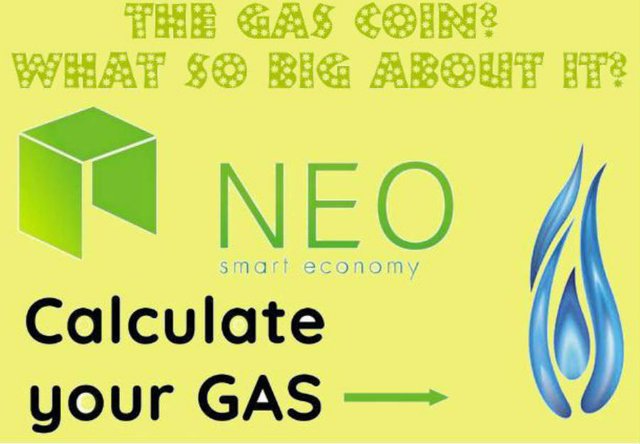 So out of curiosity, more coin handlers are asking about the
"low-key"
coin known as
GAS.
In ACTUAL reference, it represents another network coin that is pretty well-known. That coin is called "NEO".
But there's still a need for one to wonder what is it's direct purpose?
In obvious terms, you will quickly point out that the coin can help you purchase gas, at a local gas station (whether or not you need bitcoin to purchase the chips LOL, I couldn't tell you).
The Gas Coin, that runs along side with the Neo Coin forms a network. The purpose of this was for the Gas cryptocurrency is to assist the Neo Coin by helping to stabilize the Neo Coin Network. It basically serves as a "moderator" and any gained amount of Neo currency, will be done so through the Gas crypto network (most of which is done locally.)
I heard a while back that NEO transactions were free (giving the course of time, I can't say if that still remains true so don't quote me on that), but that will not always be the case as transaction fees will be collected in through the GAS network. This means that HIGHER demands when claiming gas coins could spike when purchasing it -- or driving up the price to acquire it, and this is why certain cryptos like bitcoin become TOO BIG due to various financial up-swing increases which can cause buyers to pull away from it until the price falls when the market fluctuates which then makes a great opportunity to buy it.
The overall angle to this coin's existence is to help bridge the gap between items waiting to be bought, the cryptocurrency itself has become rather unique in crypto coin progress, and continuing on its path may take it to a level where coins such as Ethereum is risen in the future.
Antshares is responsible for the coins existence on the market, and the future of the GAS crypto seems rather bleak at the given moment, but like Dogecoin at times will experience "breakouts" depending on its demand when requested by investors.


Check Out More On NEO's SUDDEN RISE TO GREATNESS!




Clif High Analysis And Predictions 2018: Where Next For The Price Of NEO Price Analysis March

Neo (NEO) | Why NEO IS the King of Crypto for 2018! $NEO | Neo Price Prediction/Neo Price Potential!