An Ethereum for a luxury trip to Hawaii! - This may be the next promo you'll see in the ads.
After a news about hacking, here's a bit of good news!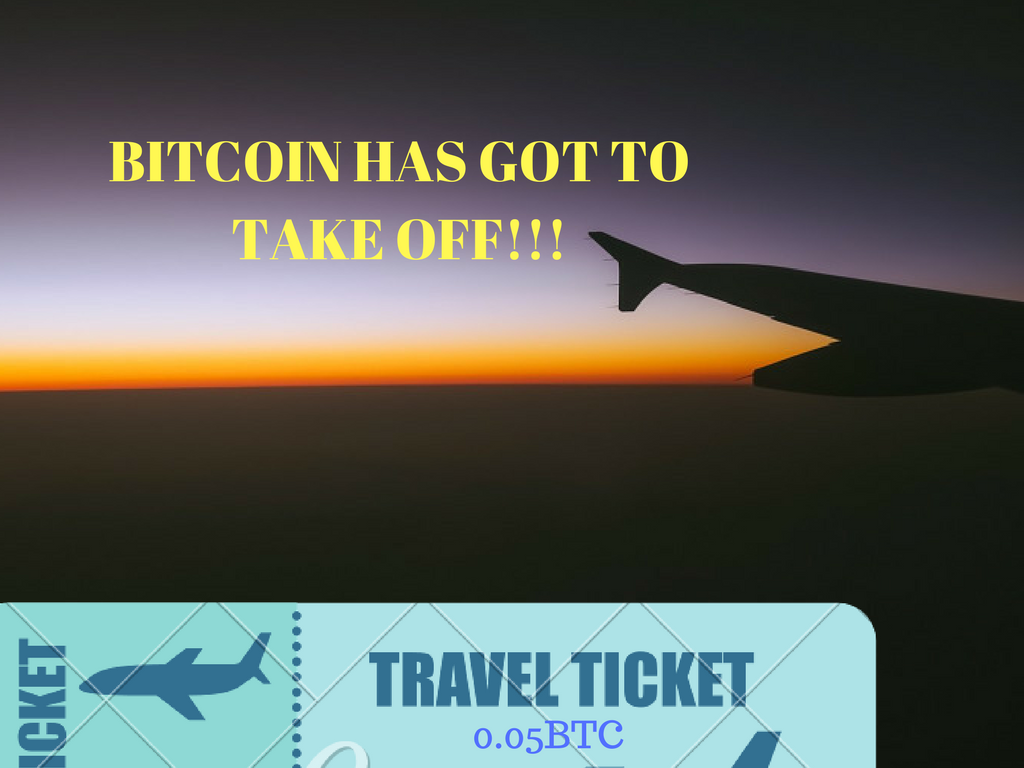 Earlier, Brisbane Airport Corporation (BAC) General Manager Strategic Planning and Development, Roel Hellemons said that many people around the world have actually made money with cryptocurrency investments and many of these people travel internationally, so it is sensible to facilitate digital currency transactions at their terminals.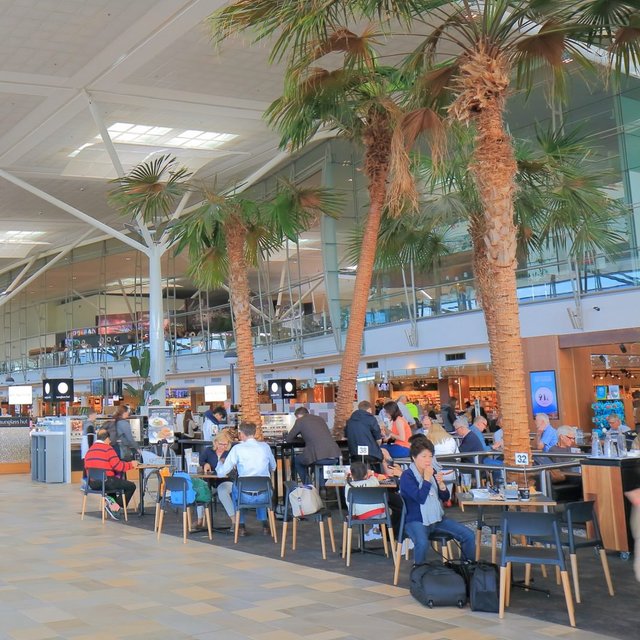 Image Source
Brisbane airport is the first cryptocurrency airport terminal according to reports from local media. The airport has worked with local and international companies to make the entire terminal cryptocurrency-friendly with doors, coffee shops and restaurants accepting Bitcoin, Ether and Dash. The move to digital currencies makes sense for the airport as the number of crypto-investors increases according to Roel Hellemons, the general manager of strategic planning and development, many people around the world have made money investing in cryptocurrency and a lot of these people travel internationally. So it makes sense to offer digital currency experience within the terminals. The airport partnered with Travelbybit, a cryptocurrency payment system in order to allow travellers the ability to buy digitally. The move highlights Australians' growing warmth about cryptocurrencies and digital payment methods in spite of negative perspectives from several other countries like the recent ban from China and the threats from South Korea, this move in the Australian airport was a welcome change for crypto-investors.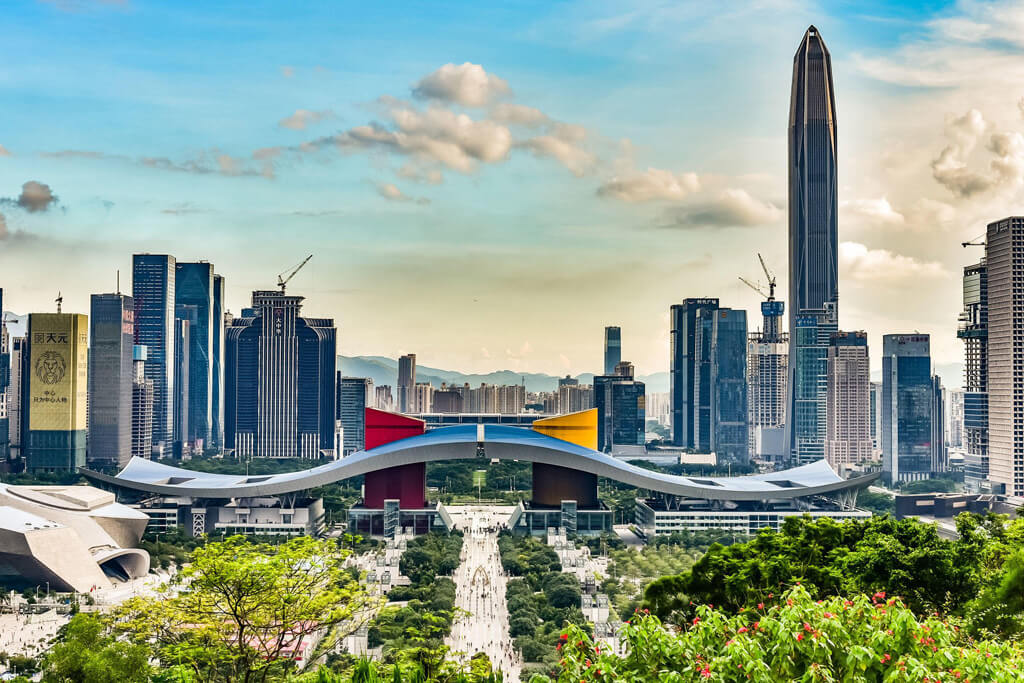 Image Source
"We're also proud to be the first airport in the world to achieve this in partnership with a small local start-up business such as TravelbyBit, whose pioneering thinking is drawing attention to Brisbane as a serious breeding ground of innovative thinking. "This is just the beginning for us as we hope to expand the digital currency option across the business, so watch this space," Mr Hellemons said.
Brisbane Airport is only the starting point for digital currency travelers. TravelbyBit has built a network of merchants throughout Brisbane who take payments in digital currencies. From airport transport to luxury hotel accommodation and food and entertainment venue in Brisbane's Fortitude Valley which has been rebranded by locals as 'Crypto Valley'. More than 20 merchants in the area now take digital currency payments.
Caleb Yeoh, CEO of TravelbyBit, said, "We are building a genuine use case for cryptocurrencies in the tourism industry. The application of digital currencies in this sector makes a lot of sense. Source
If you frequently travel internationally, you have probably endured the expenses and hassle of having to exchange fiat currencies at kiosks, banks or money changers. Promoting cryptocurrencies like Bitcoin as an international currency or mode of payment really makes sense from this standpoint. Another promising development that may help this idea take off is news about the Lightning network. Let's have a look at it for a moment.
What is the Lightning Network?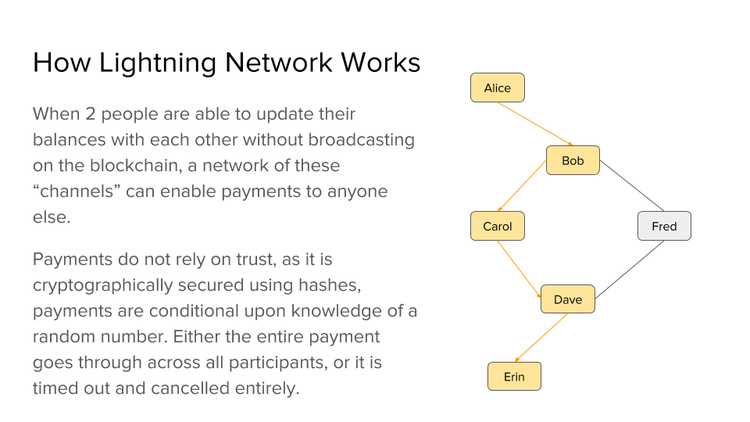 Image Source
It is one of the most talked about possible solutions for Bitcoin's scalability problem. We might discuss it in more detail depending on future news. For now, it's good to have a little bit of an idea of what it is all about. The lightning network is a second layer solution which is supposed to handle transactions in a way that banks do wire transfers. With the analogy of fiat currencies, banks cannot transfer physical money as fast as they can do a wire transfer. So everytime we process a transaction, our bank balance gets updated immediately but no physical money gets moved immediately. The bank collectively adjusts their balances and move physical money to where it's needed, let's say, at the end of every business day. The lightning network is analogous to online banking. It gravitates towards centralization at first glance but it can still be considered a peer-to-peer network. It can make transactions faster because the users don't need to wait for the blockchain to get updated to complete a transaction. The 'waiting' for the actual Bitcoin to get moved on the blockchain is done in the first layer and the wallet balances are updated sooner in the second layer. I think it's the easiest way to understand it. If the Lightning network goes mainstream, we can see even bigger news in the future. Bitcoin payments will be much faster and more convenient. Transaction fees will be much lower too as actual Bitcoin transactions are collectively handled by the network on the back end. -Much like armored cars transferring coins and paper bills every day. We'll no longer wait for half an hour or so to send or receive Bitcoin if we transact on the Lightning network. If this idea takes off and the network becomes a really big web that processes Bitcoin payments, Bitcoin will definitely go mainstream and its value may even reach $30K according to some analysts.
Please upvote, resteem and follow me, thank you.