Hacken will Participate in Troopers18 to Test HackenProof and Hire the Best Researchers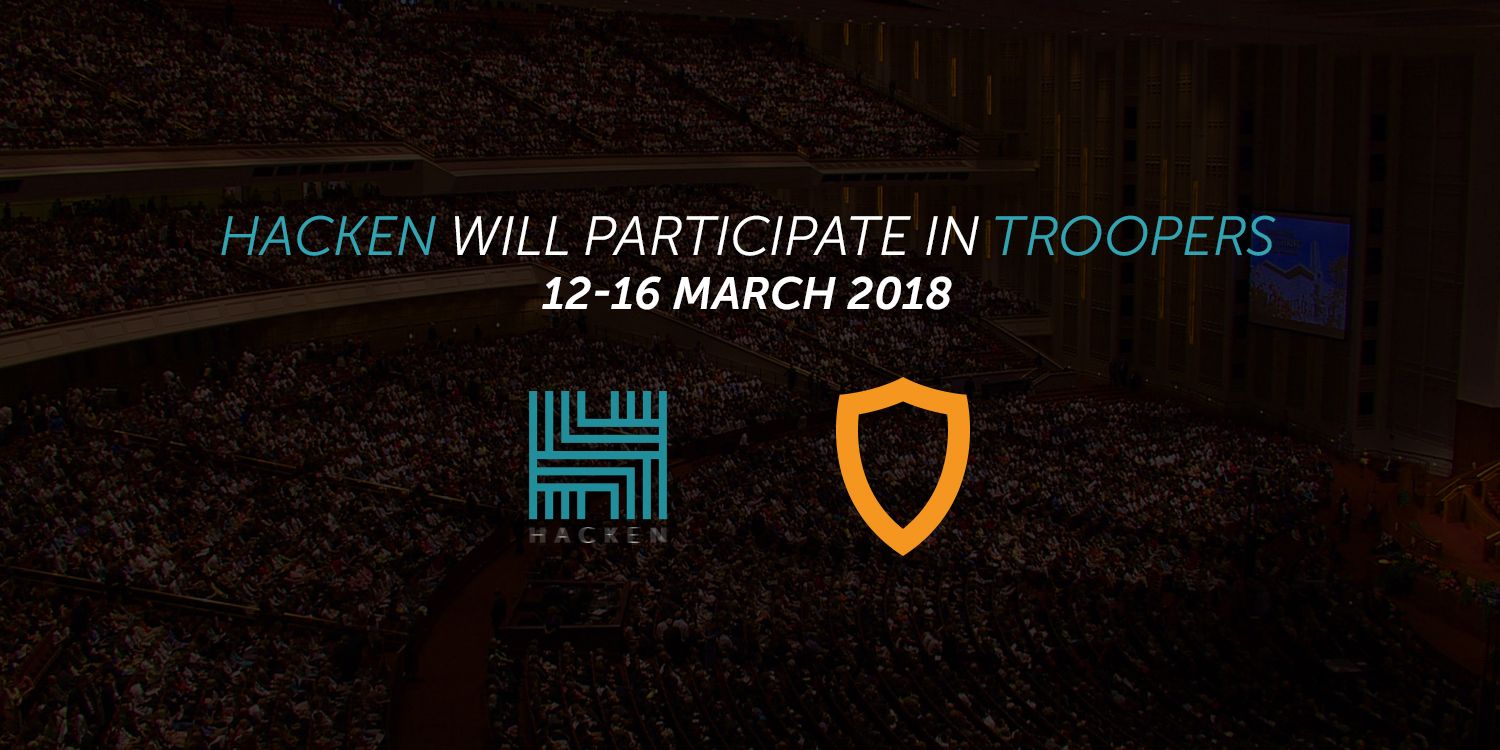 From the 12th to 16th of March, 2018 in Heidelberg, Germany a significant IT-Security Conference will take place. It's called TROOPERS, and the Hacken Team is going to rock-the-house. The main goal is to test the functionality of HackenProof, our bug bounty platform that's going to be released at the end of Q1, and enable the best cybersecurity researchers to work on it. To be more specific, Hacken will organize several competitions for bug hunters who will attend this conference and then invite the best ones for further cooperation.
TROOPERS takes 6th place in the Top 10 IT security conferences around the world. Therefore, it's a significant event for Hacken and its community as we hope to receive valuable feedback and find experienced and skilled cybersecurity professionals.
What is HackenProof?
HackenProof is a bug bounty and vulnerability coordination platform that provides a full range of penetration testing and code vulnerability discovery services, including bug bounty programs and crowdsourced cybersecurity. Depending on the complexity of the task and the level of disclosure the client wants, our services are provided by our in-house team or by members of our global community of white hats. In the case of HackenProof, we provide not only a 'crowd' of bug hunters but also experienced managers and handy technology to achieve the desired results. Therefore, by using a rewarding vulnerability platform, responsible businesses from across the globe will be able to gain security excellence conveniently and legally.
The Hacken ecosystem is based on the utility token, HKN. Since the launch of HackenProof, all our services will be offered through it. The main reason for that is security and financial benefit for both white hat hackers and businesses. The higher the demand in CS, the higher the price of HKN. Thereby, the companies which initially purchased pour cryptocurrency will have an opportunity to order more CS services. Besides, the increasing price of HKN will positively affect the income of researchers encouraging them to do their best and provide the highest quality of the services. Finally, we believe that this is the correct approach to facilitate the development of our ecosystem, and subsequently global cybersecurity.
Why is Hacken Participating in TROOPERS?
As we have already mentioned, TROOPERS is considered the TOP 10 Cybersecurity Conferences Happening in 2018. It has a solid reputation for being one of Europe's most discerning hacker conferences. Since 2007, TROOPERS has attracted some of the world's brightest cyber minds. Hence, it gives a great opportunity to network with cyber heavy hitters within the European Cybersecurity space including CISOs, hackers, IT auditors, cybersecurity sysadmins, security consultants, and many others.
As Hacken is going to launch HackenProof at the end of Q1, it's high time to test it out. Therefore, our technical specialists have created several challenges for researchers to try their skills. All in all, our client base is growing so we need to attract craft bug hunters to work on the platform.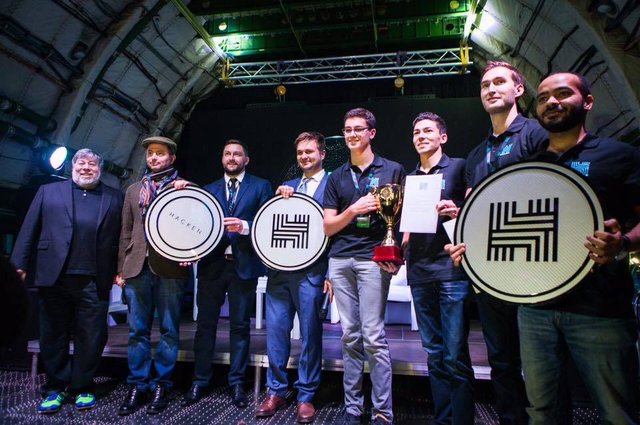 What Activities will be Initiated?
We are going to hold 2 competitions for TROOPERS participants: "Stole my key" and "Hack my Ethereum Smart Contract". The first one is onsite bug bounty marathon focused on vulnerabilities in digital hardware key. Those who will find a safety hole from the scope will be awarded in HKN. The prize pool is 2000 HKN (ERC20 Token). You can see the price of HKN here.
The second one is smart contract CTF which includes different tasks ranging in complexity. The best players will be awarded as well. More details are coming soon.
Participation in TROOPERS will give Hacken a colossal incentive for further development. We hope to meet the giants of the IT, as well as blockchain and cryptocurrency spheres, to establish prolonged partnerships. Besides, our main goal is to test HackenProof before the release on the market and to make acquaintances with skilful hackers for further cooperation.
Stay safe, stay with Hacken!
Follow Hacken's (HKN) official channels:
Also, you can trade HKN here:
Kuna: HKN/BTC