USDT/ETC Trade in Coinigy
I had a flat TV that was of no use and collecting dust in one of the bedrooms and I decided to use it for trading cryptocurrencies. This solves an issue I had of missing good opportunities to enter or exit a trade as I use the computer for other tasks and can't see the charts at the same time.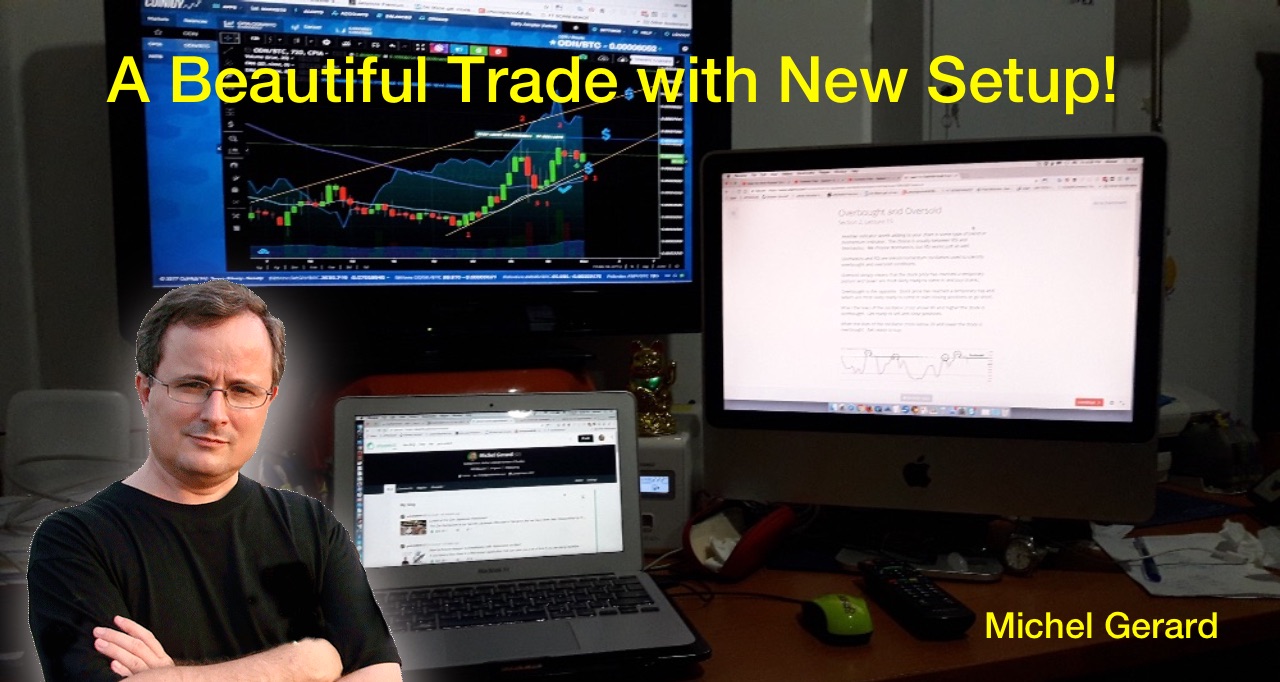 As I got the proper connector, I connected my iMac to the TV and hooray! I can now keep an eye on the charts as I am doing my other tasks on the iMac and MacBook AIr. 
As soon as I installed this new setup, I made a beautiful trade, which I was able to monitor, and that I want to share with you.
A Beautiful Trade with New Setup!


This is part of my personal trading journal that I share with you in the hope it is useful. I am not an expert trader or financial adviser, but a student of the Cryptocurrency Trading Course by Digital Currency Trader that you can join to learn with me. Use my special discount coupon code "michelsentme" at check out, I will get a small commission and you will get a 20% discount.
I have everything in Tether (USDT) on Poloniex and I am concentrating on trades with USDT at the moment. Yesterday, I chose to trade USDT/ETC.
USDT/ETC Trade in Coinigy

The most important is to find a pair that is favorable to a successful trade and with USDT, we are quite limited in numbers compared to Bitcoin pairs. 
I entered my first trade with 25% of my USDT at a price of 24.56 USDT where you see the first circle. It was going up when I bought and even if the moving averages were in a slow down trend, I decided to enter and monitor closely to be ready to exit the trade if it was going further down.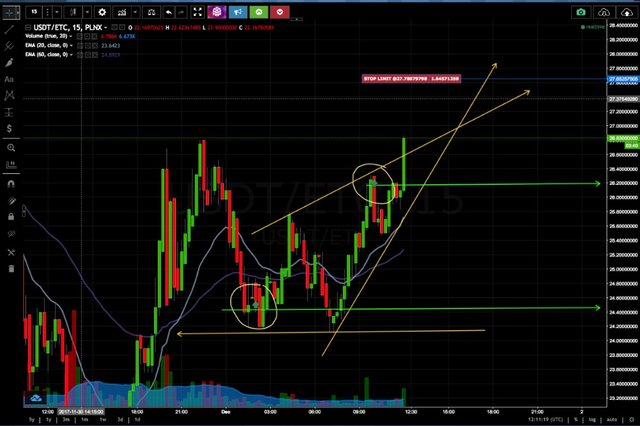 It went back down to its base after a pick and that was critical to confirm an upward or downward trend. Hopefully a reversal occured and the moving averages crossed confirming an upward trend, which went quite high and it is where I had planned to buy another 25% of my USDT, the second circle.
It fell back a bit and I was able to draw the 2 trend lines to form the triangle. Notice that I placed a sell limit stop to where I wanted to take profit, and it started to go higher and brake outside.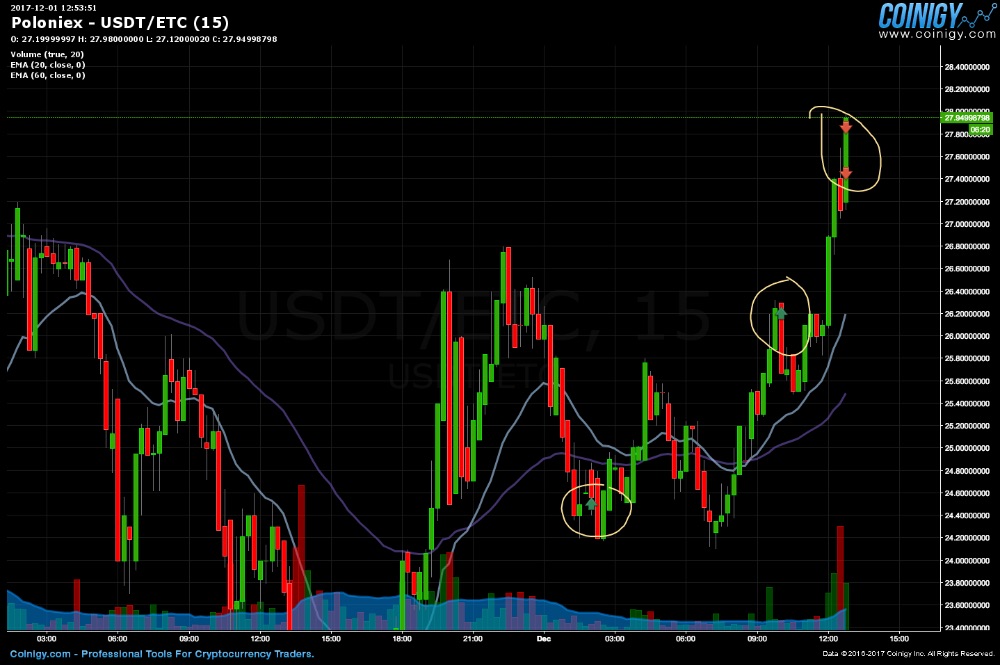 The sell limit triggered and as not all my ETC were sold, I had to put another sell order on the way down, as you can see in the last circle.
Now, did I sell too early? Was it going to go much higher or go down?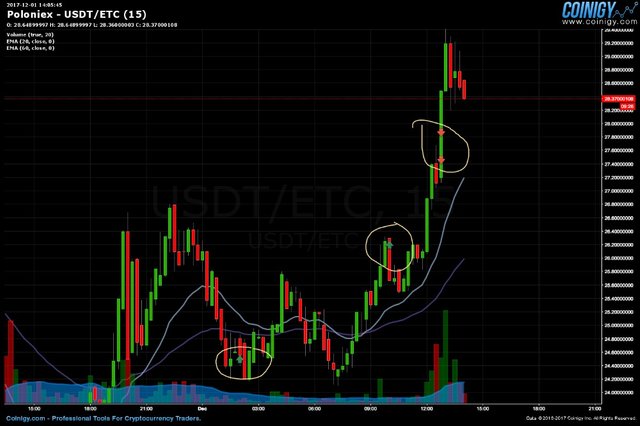 I could have held a bit longer for a higher profit, but I went according to the plan, and finally it started to fall a bit.
These are the two buy orders and two sell orders that were executed.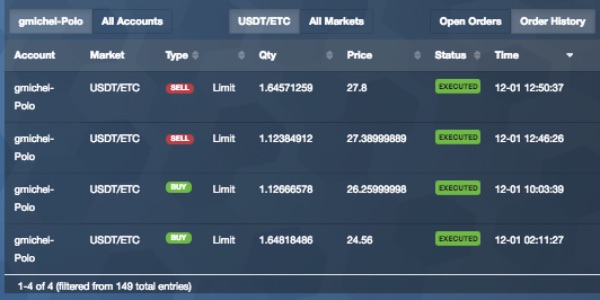 The result of the trade is 11.52% profit for the first entry and 5.87% for the second entry.
This trade was beautiful in the sense that it did what I thought it was going to do, I traded according to my plan and I was able to monitor it better with my new setup.
I use Coinigy to look at charts and place trades, if you would like to try Coinigy please use my referral link https://www.coinigy.com/?r=842aeb1c because I will get $15 if you purchase later on.
Would you upvote this post and follow me for more because this will encourage me to make more posts about cryptocurrency trading like this one?
Michel Gerard