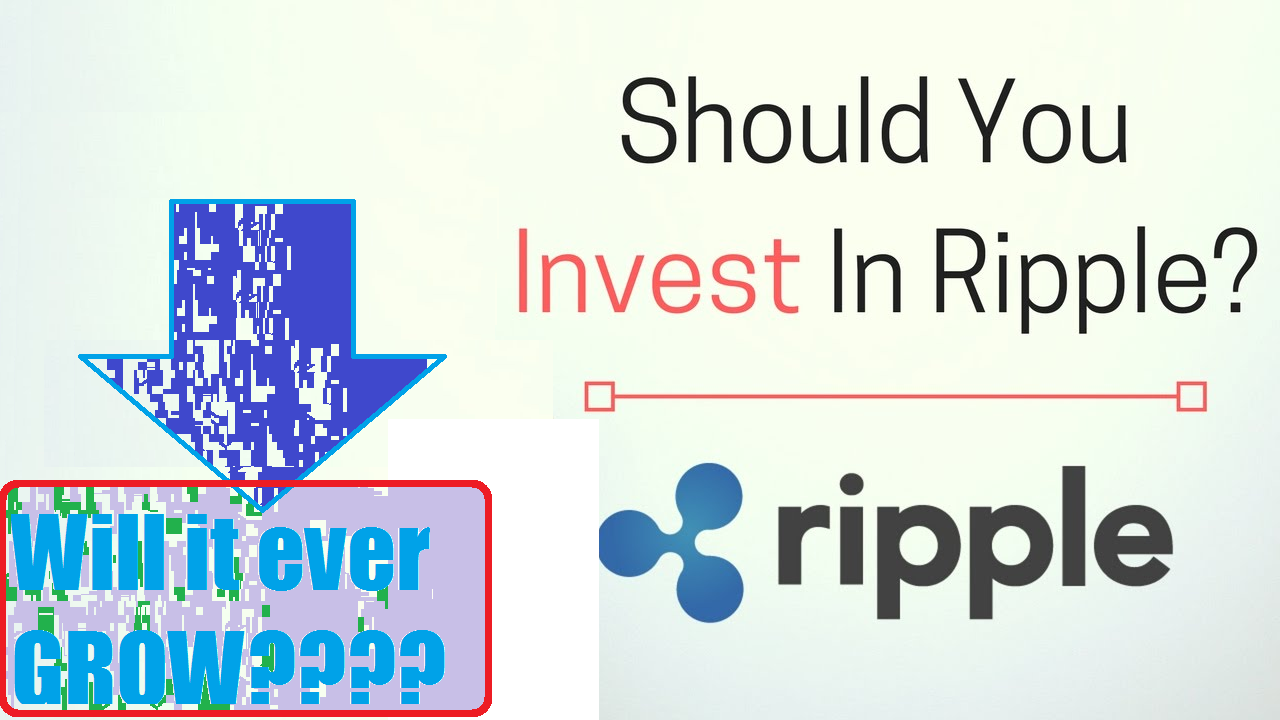 Satoshi Nakamoto invented Bitcoin in 2008 in response to widespread banker fraud. The banks deliberately crashed the world's financial system and bet on it crashing.
2008 showed everyone the predatory nature of banks.
Bitcoin worked so well that the Banks were forced to come up with their own Kleptocurrency, Ripple, to combat Bitcoin's growing market share. Those people who understands the true meaning of Cryptocurrencies will never ever invest in Ripple or become part of it. With the decentralized cryptocurrencies there is no need to deal with banks at all.
One of the Banking industry giant CEO Jamie Dimon, in a letter to his shareholders said;
This is going to come eat our lunch.
He was scared to death of it. I think what they thought was they could get in front of it and they are realizing they can't get in front of it. Said Patrick Byrne, CEO Overstock.
Ripple is a closed blockchain completely counter to everything Bitcoin stands for. Hence, often hated or ignored by Crytocurrency enthusiasts, experts, investors and developers.
Ripple was made to be a particularly stable cryptocurrency and I believe they have an escrow account with XRP waiting in it in case the price jumps too much, they have the ability to ease the increase so costs are stable for those using it.
Do you want that? I don't.
I personally don't see these big banks being able to compete with cryptocurrency/blockchain and JPMorgan Chase Bank is already developing their own blockchain tech called Quorum. So, when the head of JPMorgan came out and said "Bitcoin is a fraud, it will be shut down."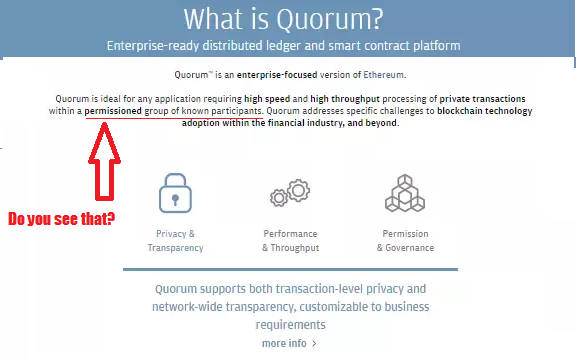 He knew what he was talking about. It's immutable, can't be destroyed. So, their CEO knowingly lied to the public about it. If he's the CEO of one of the largest banks in the world and he's this careless with his words. I'm not sure if I can trust either of the Banks. JPMorgan Chase using the term 'open source' almost makes me sick.
Well, you just attempted assassination on 'Open Source'.
It is rather ironic that all these great institutions fantasizes DEMOCRACY and preaches it everywhere. But when Blockchain give it to them, they refuse to accept. So, the problem isn't Bitcoin, Blockchain, Money Laundering or Terrorism funding concerns. The problem is their version of Blockchain. They want their own version of DEMOCRACY.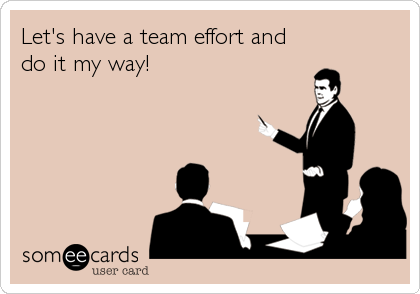 Decentralized Blockchain is amazing, it leaves no room for leaders like Jamie Dimon. Instead, it want's you to be the leader. I AM THE LEADER, AND SO ARE YOU.
Blockchain want's you to be your own accountant and guess what? Makes the whole world witness on your truthfulness with the distributed ledger. It leaves no room for fraudster companies like ENRON to create companies upon companies out of thin air (as Jamie say about BTC) in their ledgers, without anything on the ground. Forgers, they all are.
Decentralized Blockchain leaves no room for any of that.
You wan't a controlled Blockchain? Sure, go ahead serve yourself. But let me tell you one thing;
You are a very ungreatful person for Satoshi Nakamoto's gift.
I personally saw how terribly inefficient the banking system is. I was a student back then when I tried to make a transfer of $100 application fee to one of the University in Portugal. It was a headache. Western Union refused to transfer money to other than individuals, Banks wanted me to open a USD account (at minimum takes seven days to open), to do so it would require a Income Source, I had none. My father wasn't allowed to open a USD account due to his sensitive nature of employment. The university used to accept credit card via their online portal but the merchant was PayPal and PayPal doesn't allow my country.
As, you can see I was literally in hell. And that's when I said;
F**k Them.
Anyway, coming back to the point.
Cryptocurrencies leaves no room for middlemen's. Why should you drag them into it? Perhaps, it's time for you and me to enjoy the perks of financial freedom. Let's have a peace of mind.
---
But wait a second, all this does not mean that Ripple does not hold the potential to grow. It does, and very much thriving and kicking the butts of other Cryptos. It has constantly maintained it's top 10 position on the Coinmarkecap list.
---
Surely, people will look into it. For those looking into it and hoping that Ripple will grow one day, following point may be interesting to note.
XRP is gunning after a market of 27 TRILLION USD (float sitting in transaction accounts) in tied-up capital. And right now, Zero competition. Imagine if XRP grabs a TRILLION.

If banks don't use Ripple their savings are roughly 30% of the current cost with SWIFT, if they do use Ripple their savings double to 60%, which is a major incentive for banks to use Ripple.

SWIFT transactions account for roughly $5 Trillion on daily basis, so quite a bit of room for the Ripple valuation to grow.

Banks do not want to buy ripple with the uncertainty that it will be worth something completely different by the time the ripple is exchanged with their partner and transferred to their native currency of choice.

Ripple is actually needed for transactions to happen, even if the transaction itself doesn't use Ripple; basically every transaction destroys a few Satoshis of ripples and therefore banks will want to have a reserve available. It is commonly known as transaction cost.

This transaction cost is designed to increase along with the load on the network, making it very expensive to deliberately or inadvertently overload the network. The transaction cost is not paid to any party, the Ripple is irrevocably destroyed. Since, no new Ripple can ever be created, this makes Ripple more scarce and benefits all holders of Ripple by making Ripple more valuable.

---
Your appreciation works for me as a fuel. Discussion is always welcomed and duly replied. Thanking you for READING!