Roy Li - CEO of Ruff Chain
Roy Li, CEO of Ruff Chain a serial entrepreneur served as North America Technical Director during his time at Nokia. At that period, he oversaw the development of the Symbian OS and OVI platform. Roy Li was at the Fudan University Shanghai, China as a master's supervisor and also a visiting lecturer. He has well over 200,000 fans at a Q&A community in China called Zhihu and others spread far and wide across the world.
Roy Li is also a member of Canadian Youth Team of Contract Bridge. Fun fact: Roy Li work efficiency is supported by snacks. I read somewhere that they have cabinets full of snacks that will be able to last a whole year for all the employees of Ruff Chain. The Ruff Chain project has been an obsession for Roy Li since he started it.
Roy Li started the ruff OS, the OS for IoT. He found the existing embedded development of IoT to be difficult to use, understand and so unfriendly. So he came up with the idea of creating a general operating system for IoT just like we have the Android, Java, and IOS. Ruff OS won the championship of the venture competition of the 2016 Tech Crunch and the journey to fame began. After this Roy Li started the Ruff Chain project.
Roy Li has been to several speeches, conferences, and interviews. Spreading the word about the Ruff Chain project and giving his view about internet of things, operating systems, the blockchain, data management and I.T security.
At the Blockchain Partner Summit 2018 in Seoul Roy Li gave a speech on the Future Technology Enhancement of Blockchain. At this event, Roy Li during a round table discussion gave his view on blockchain and said that it was still in its early stages and has a long way to go and there are many applications in which the blockchain technology will be used for. On his main speech, he spoke about the Future Technology Enhancement of Blockchain he categorized it into smart contract scalability, optimization, underlying abstraction and developer friendliness. The link to the full video is provided below.
At the Beijing Stop of the BiBiNews Global Tour at Garage Café. Roy Li gave a speech on where he stated that Engineering capability matters most to blockchain technology. During the speech here was some key points he laid out.
Blockchain with no economic drive is unfeasible.
There is no good or bad consensus it only depends on what we need.
Performance outweighs consensus algorithms
Developer friendliness is the key to compete for application ecosystem
To read about these key points. Check out the article below.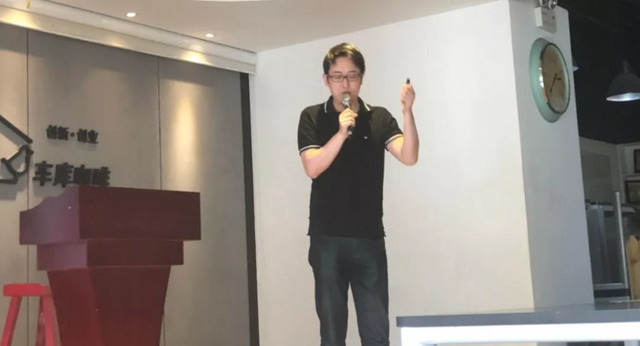 https://medium.com/ruffchain/ruff-founder-roy-li-engineering-capability-matters-most-to-blockchain-technology-4200595ab94e
Also, Roy Li was interviewed Live on YouTube at Huobi Talk. Here are some questions and how he answered them.
Question: How will you explain Blockchain to a 12-year-old?
Answer: Blockchain is a distributed ledger, and it makes data immutable since each node requires ledgering. If you change the data at your own node, the data at other nodes still remain tamper-free. The costs of tampering are so high that no one can tell a lie.
Question: How is Ruff Chain named?
Answer: The term "Ruff" originated from rules in contract bridge, meaning "playing a trump card". I am a member of Canadian youth team of contract bridge and a professional bridge player.
Question: What products and services do Ruff provide?
Answer: Our Ruff OS enable you guys to have opportunities to get involved in IoT and blockchain, and our smart contract API will make your Dapps development much easier. For example, if you're doing a Dapp, you may build your own Token and ecosystem of another industry based on the Ruff Chain ecosystem.
Question: Can you explain smart contract?
You may imagine your car to be "Airbnb". When you don't need it one day, you may rent out your car with the smart contract when it is idle, and any other can use it. IoT divides the real rights, such as the time of use and the right to use, while the blockchain may conduct data transactions.
Curious? Check out the live interview here
Finally on this article Roy Li was honored with the award for MOST INFLUENTIAL CEO IN BLOCKCHAIN FOR 2018 at the 2018 Global Blockchain technological Development Conference. The award was given to him by People Capital, 31QU and BlockData. Want more, check the article below.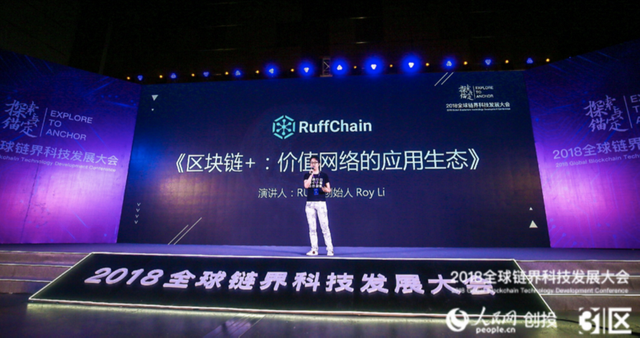 https://medium.com/ruffchain/ruff-ceo-roy-li-receives-award-for-the-most-influential-ceo-in-blockchain-for-2018-3959e4f6b519
Twitter: https://twitter.com/Ruff_Chain
Facebook: https://www.facebook.com/RuffChainProject/
Chinese Telegram: https://t.me/RuffChainChinese
English Telegram: https://t.me/ruffchain
Official Announcement Channel: https://t.me/RuffChain101
Medium: https://medium.com/ruffchain
Reddit: https://www.reddit.com/r/ruffchain/
Quora: https://ruffchain.quora.com/
Steemit: https://steemit.com/@ruffchain
Official Blog: https://ruffchain.com/blog/
Youtube:https://www.youtube.com/channel/UC0XEQNC27HX-oBsPJHVhxEg