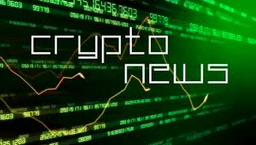 Bitcoin today officially overcame the longest bear trend in history. The leading cryptocurrency officially overcame the three largest bear cycles. So far the longest was between December 2013 and January 2015, which lasted approximately 13 months. Now it's 411 days, which is Bitcoin on the way down.
Despite the fact that Bitcoin recorded the longest slice of falling prices, it looks like it is testing even lower values. It is expected that the Bitcoin price will reach even lower levels in 2019 and that it can easily drop to $ 2,000 during this process.
However, this bear market differs from the previous one, as development and innovation have never been so great. Large players such as Nasdaq ICE, Fidelity Investments and others are constantly working on their crypto graphic products and expect to launch them this year. This suggests optimistic prospects for developing the crypto market for the future. Read more here: https://coingape.com/bitcoin-makes-new-record-today/
IBM Uses Blockchain to Revamp International Trade
Pacific International Lines (PIL), the world's ninth largest container operator, has received 3,000 cartons of mandarin. She used an IBM bill of lading to document legal and commercial information, including the name, ownership, and receipt of the shipment.
IBM's Blokchain technology has tracked a number of multiple-party supply-side details between China and Singapore. Information was uploaded per second. An electronic document, also known as a bill of lading, was sent in real time and contained complete supply chain data. This process currently usually takes about a week.
Harriet Green, CEO and Chairman of IBM Asia Pacific:
"A blockchain-based trading network will be a toy and we have a great opportunity with our partner PIL to revolutionize the documentation processes in a way that will benefit the whole industry."
Read more here: https://dailyhodl.com/2019/02/02/ibm-uses-blockchain-to-revamp-international-trade/
Fidelity Announces Institutional Crypto Platform is in 'Final Testing'
Fidelity has announced that its highly anticipated crypto market and the Fidelity Digital Asset Services (FDAS) management platform have entered the final testing phase. The financial service provider also said that during the development of the platform, it serves exclusively a selected set of eligible clients.
The company emphasizes its institutional focus, stating that initial clients are an important part of final testing and process improvement, enabling companies to provide these services to a wider set of eligible institutions.
Fidelity added that she perceived the institutions' demand for a trusted platform provider to mobilize digital resources in a meaningful way. While the company has not set a firm start date for FDAS, a large part of the cryptocurrency community expects that the platform may start sometime around the mark. Read more here: https://news.bitcoin.com/fidelity-institutional-platform-final-testing/