Good morning Steemians, things have changed for the better. Bitcoin is looking way better than yesterday and I want to show you why that is. Here is the daily chart: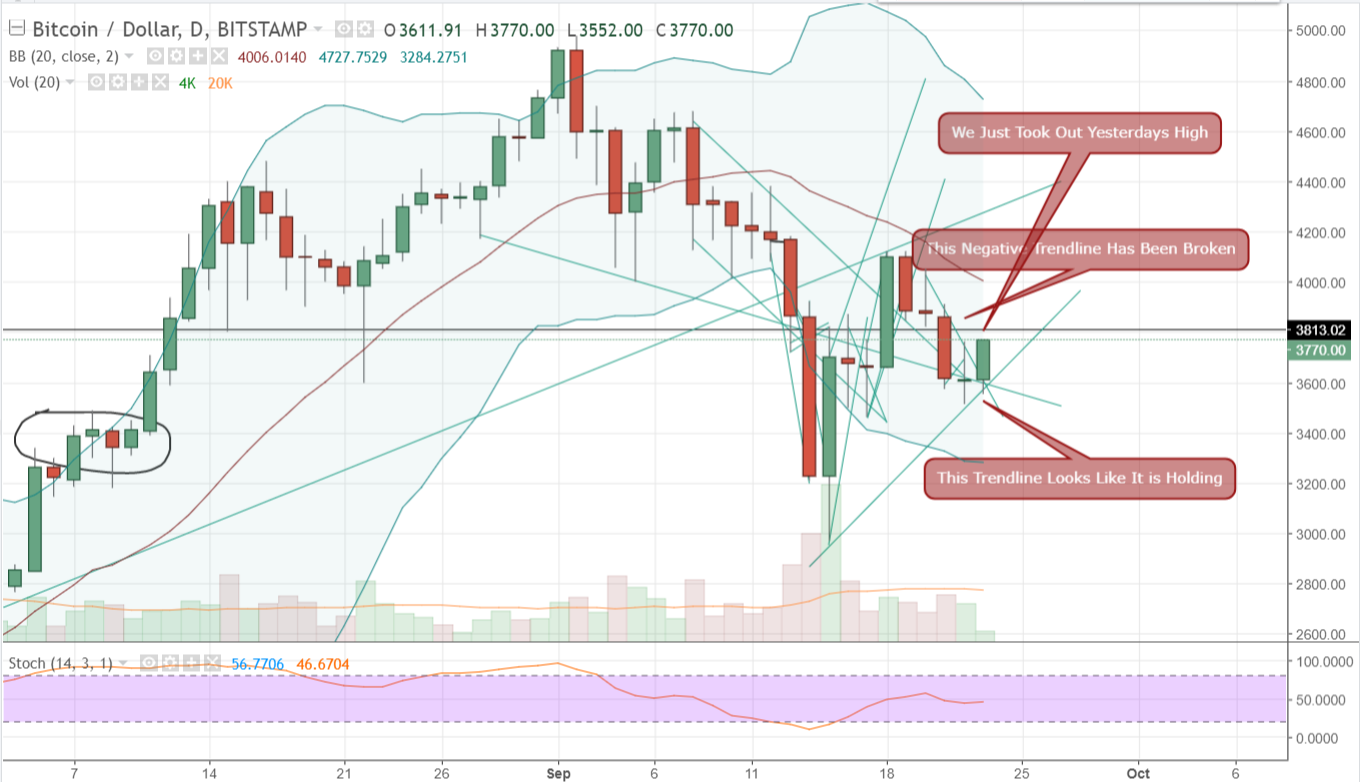 Comment: Bitcoin is right now up 4,29%, that is obviously a good sign to begin with. But I do have 3 major events that have happened.
Firstly, Bitcoin just took out yesterdays high, this is the first time this has happened since the downtrend began and that is another positive fact. Yesterdays high was at 3761 and we are right now at 3767.
Secondly, we do have another ascending trendline which looks like it is holding. We got that new pivot point yesterday and today we have touched it again it clearly looks like support to me.
Thirdly, the negative trendline we have had for the last 4 days have also been broken to the upside and that is the last major event I wanted to share with you.
Also, all the other altcoins are up between 2-5% and here they are together: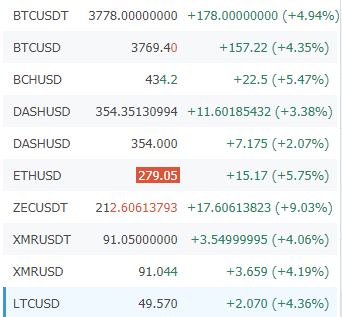 Finally, the day is not over, we still have more than 13 hours left so things could obviously change to the worse, but I will keep you updated.