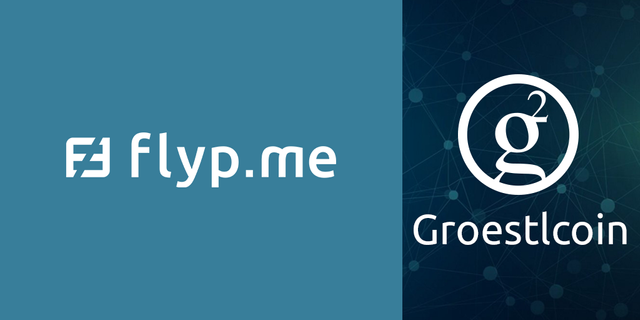 We are very happy to announce another great adoption in the Flyp.me Accountless Exchange! We are 25 in the family now. Starting today Groestlcoin is available on Flyp.me.
Start flypping 24 cryptocurrencies to GRS, straight from your private wallet and without opening any account.
Many congratulations to the Groestlcoin Team for the passion they put forth in order to build an almost zero-fee network. Everyone can now instantly access GRS just using their preferred wallet, while maintaining control of their private keys.
Welcome to accountless trading, GroestlCoin Community.
About GroestlCoin:
Groestlcoin is a fast and secure coin with almost zero fees that is privacy oriented. Launched on 22nd March 2014 with a focus on technological advancement, Groestlcoin has major development releases every 3 months.
Groestlcoin is a blockchain pioneer due to it being the first coin that activated SEGWIT and first to performed Lightning Network transactions on mainnet.
The main idea of creating Groestlcoin was to establish an electronic payment model that was purely based on mathematical proof. It uses the proof of work system (POW) to facilitate secure online cryptocurrency transactions. A system that is independent of influence from centralized authorities, a currency transferable electronically, and instantly at a very small fee. Using 2 rounds of Grøstl-512 mining algorithm, makes Groestlcoin an ASIC resistant cryptocurrency.
About Flyp.me:
Flyp.me is the Pro tool, for private and instant crypto trading, created by the team of HolyTransaction. It is the first accountless exchange that shares 50% of the fees made by the exchange with FYP token owners. There is no registration necessary and no hidden analytics tracking you. Moreover, Flyp.me does not host any wallets, so your coins and private keys are not at risk of being held on third-party services.
Flyp.me currently supports 25 cryptocurrencies and is continuing to add more: Bitcoin, Ethereum, Litecoin, Syscoin, Blackcoin, Dash, Decred, Dogecoin, Faircoin, Flyp.me Token, Gamecredits, Gridcoin, Pivx, Peercoin, Creativecoin, Zcash, 0x Project, Vertcoin, EOS, Basic Attention Token, BLOCKv, Augur, VeChain, DAI and Groestlcoin.