Exodus 1.59.0 : it's time for a Stellar release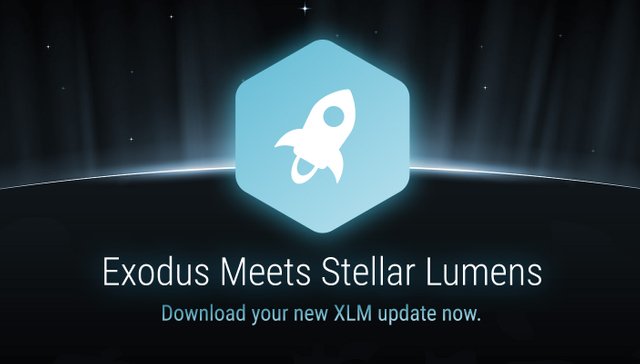 Wow, remember the last release? It was hard to forget, especially since we added both the long-awaited Ripple (XRP) and our first ever fully-supported stablecoin, TrueUSD (TUSD). Personally, I haven't seen this many consecutive asset releases together before.
We won't break that streak today.
In version 1.59.0, you'll see a new asset addition, exchange addition, feature addition, and of course, quite a few dead bugs (I think we're leveling up after this release).
Without further ado, let's get into it!
Heading For the Stars
Exodus is proud to welcome Stellar (XLM)! You can now effortlessly send, receive, and exchange XLM directly within the wallet.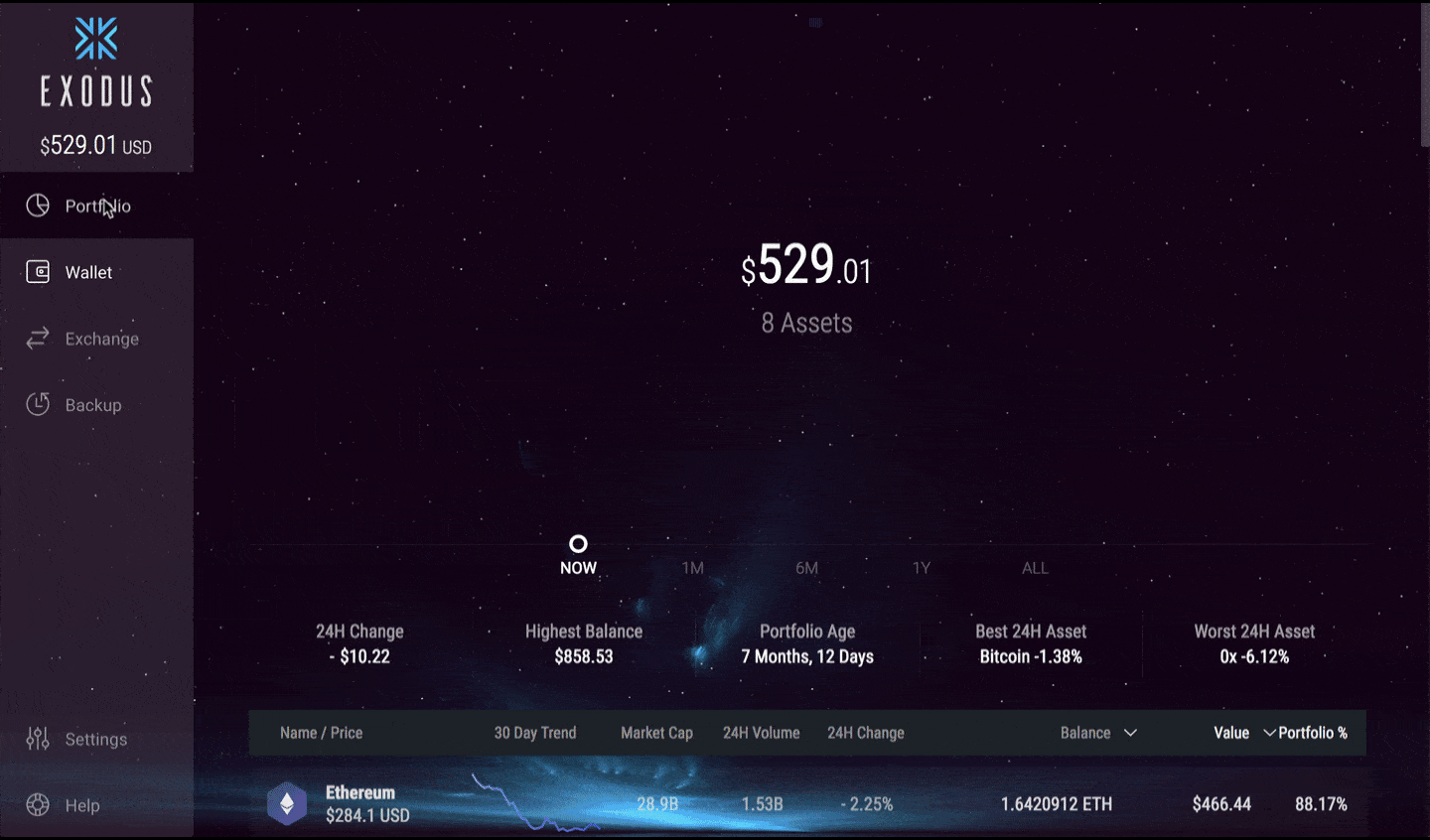 If you wish to learn more about XLM and its minimum balance system, we have a detailed article here.
Don't Forget to Pack Some Mithril
For any release fanatics, you may have heard of an ERC20 asset called Mithril *cough* version 1.54.0 *cough*
MITH has finally joined the Exodus family as a fully-supported exchangeable asset!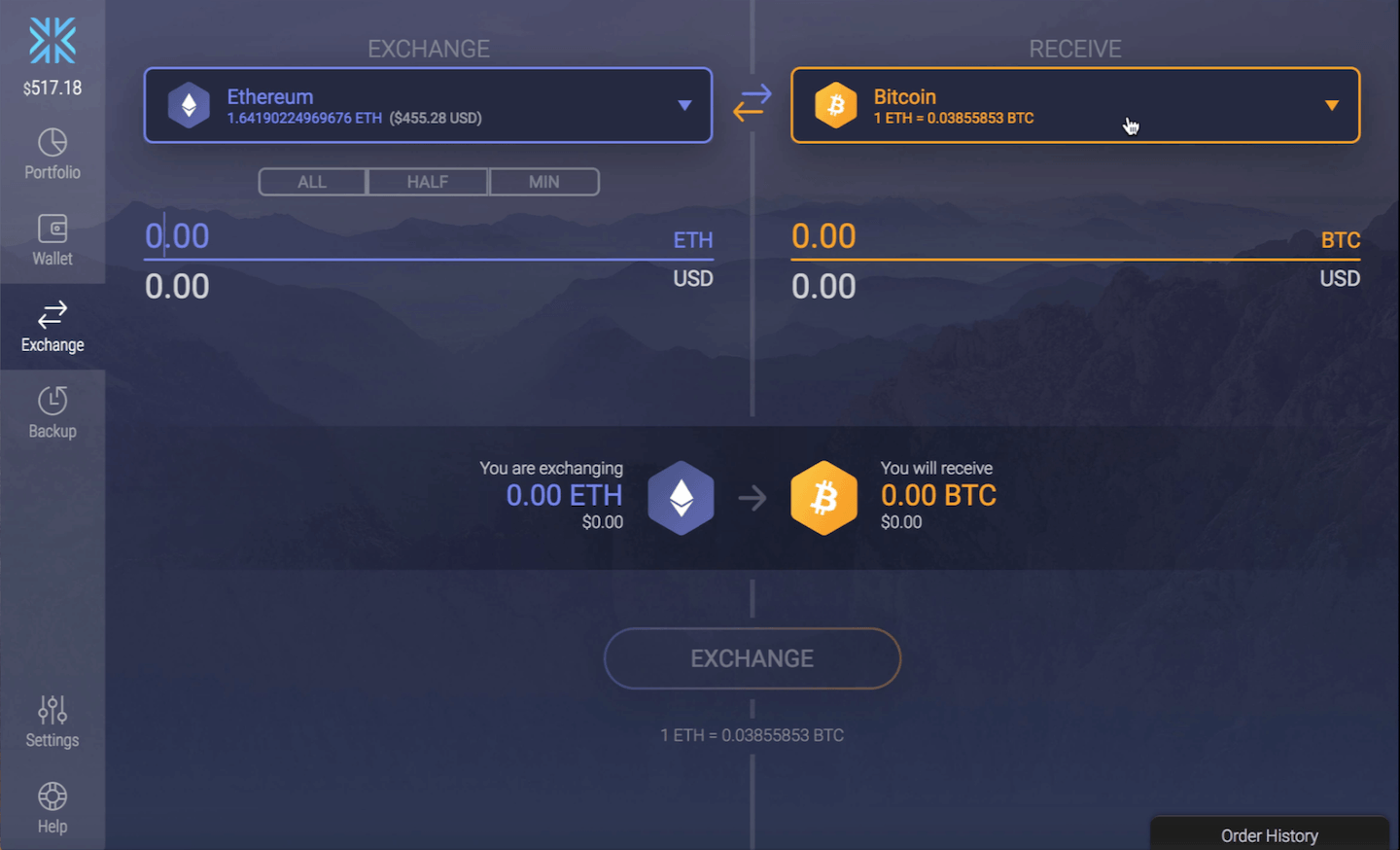 For our social media gurus, you may have already noticed the other ERC20 assets that we've added to the Exodus exchange. Happy exchanging and if anything goes wrong, we always got your back with 24/7 support.
"All" Exchanges? All Fixed :)
Our developers have killed many other bugs in the past, but this one proved really annoying (for both our developers and you). When hitting the ALL button for exchanges including ETH, ERC20 assets, and ETC, the outgoing transaction would often fail and be sent back.
I'm happy to say we conquered the boss bug and this problem will plague us no more.
Adding a New Look
Version 1.59.0 also brings with it a few nifty UI/UX changes to Exodus.
In the Wallet tab, all users can now see their asset balances without having to enter the asset-specific wallets. Just another addition to help save you time while in the Exodus experience.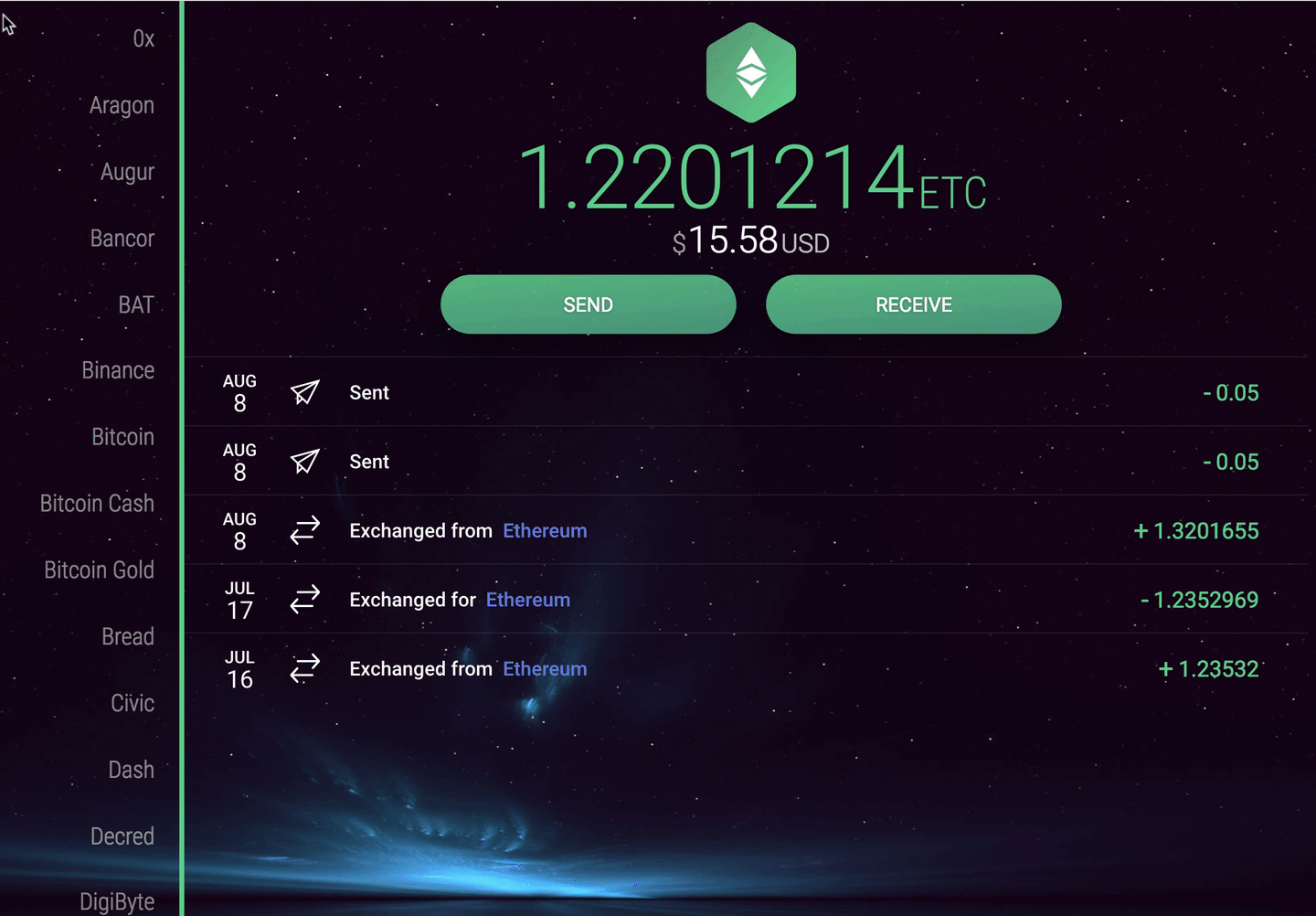 Not only that, we've also improved the user experience of our Exchange feature during any asset downtimes. Though we've implemented significant changes in the backend to eliminate any extended asset downtimes, you'll now know why an asset pair may not be available to exchange.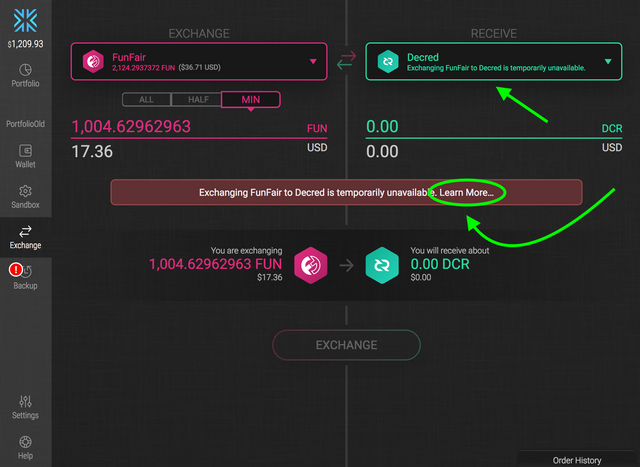 Let Us Upgrade You (Windows Edition)
Come around the fireplace my Windows users, this is our time! After upgrading to the latest release, we now have the ability to auto-upgrade future releases from within the application.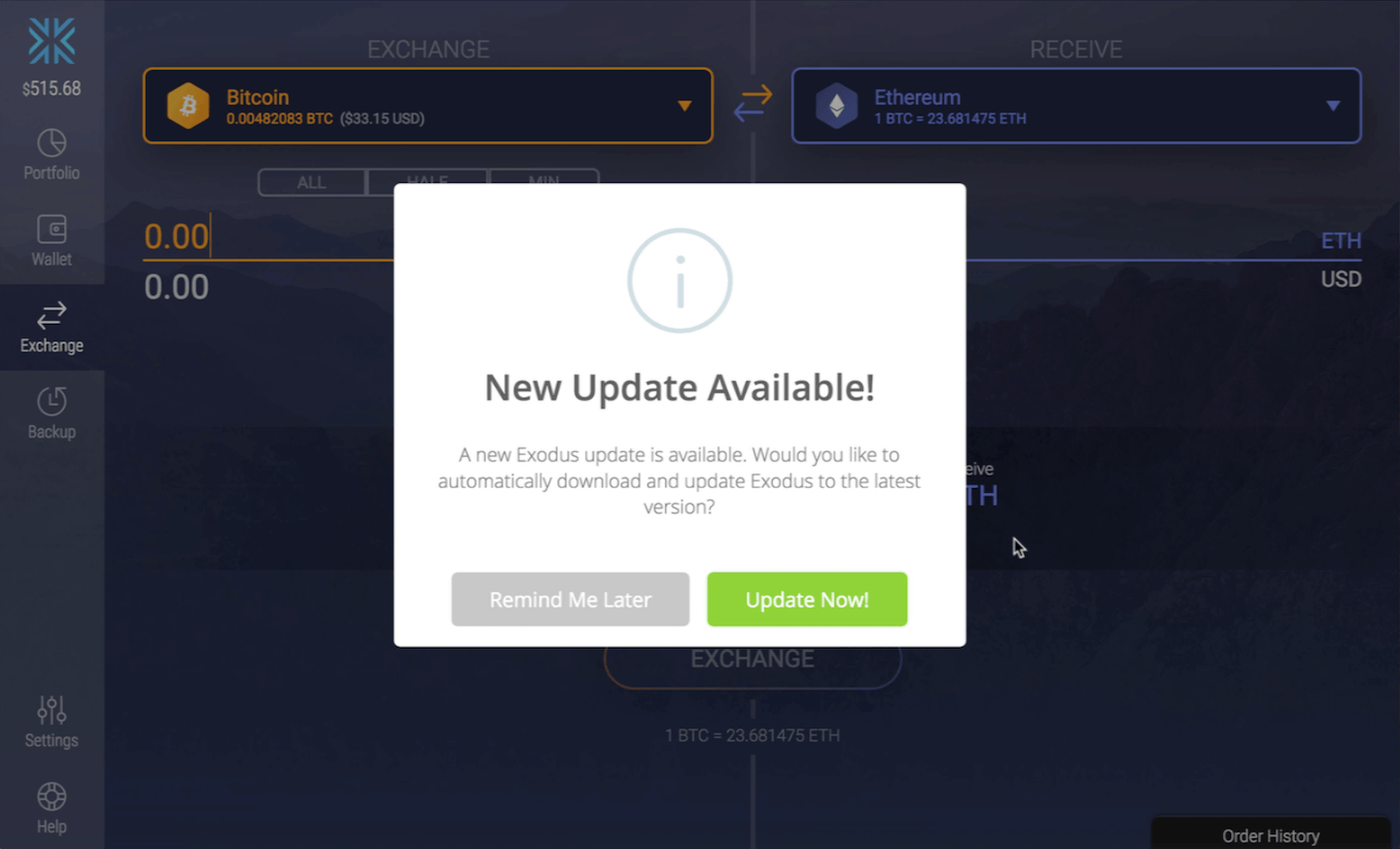 Although you won't need the Exodus Releases page anymore, I do still hope you visit us (we'll give virtual cookies to anyone who reads our future release notes*).
Next Release: Friday, September 14th
Sadly, it's time to bid you all farewell again. I personally feel this was a worthy successor to the amazing release that our team brought you two weeks ago. We can only imagine what the next one will be like (maybe a new asset 😉)!
As always, please stay safe in the crypto-world and protect your wealth. Any additional comments? We'd also love to hear from you on both Twitter and Facebook (and of course, here on Steemit). See you in another two weeks!

Please reserve the comments section for lively and honest discussion about the article! If you have technical issues with Exodus, our Community Support team will be happy to speedily assist you if you send a descriptive email to: [email protected]
This post first appeared on Steemit as an exclusive article but was also reblogged on the Exodus Movement Medium page. We give the <3 to our fellow Steemians first and foremost, but this article may appear elsewhere after its initial publication.


And for you cool Exodians who stayed till the end 😉
Fun Fact:
A "bear market" (or downward trend) is called that because a bear attacks by swiping its claw downwards. Guess why we call an upward trend a "bull market" then?
*while supplies last. The current cookie supply is currently zero so I'm sorry (sort of), but it would be really cool if I could actually give virtual cookies to everyone. If you're a virtual cookie vendor reading this, please call me. Otherwise, I'm honestly sorry for wasting your important time. Why are you still reading this?