Be part of the Proof of Work vs Proof of Stake discussion, a Town Hall style AMA with Kyle Samani hosted by Kadena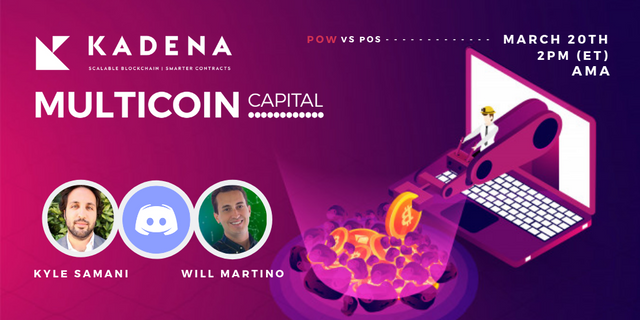 The Proof of Work (POW) and Proof of Stake (POS) debate continues, as these 2 remain to be the most popular consensus mechanisms. While there is no question that the concept of a consensus agreement is fundamental to blockchain being successful, there is still the burning question of which process is best to reach that consensus.
While Proof of Work has been around since it was first written in the 1982 paper "The Byzantine Generals' Problem"
Proof of Stake was developed much later on back in 2012 to try to solve the problem of cost, inefficiency and the vulnerability toward centralization associated with Proof of Work.
In the next couple of hours both Will Martino, the CEO Of Kadena and Kyle Samani, the CEO of Kyle Samani will be hosting a townhall-styled AMA (March 20 - 2PM ET) ~ to be take place on Discord. You can see the countdown timer HERE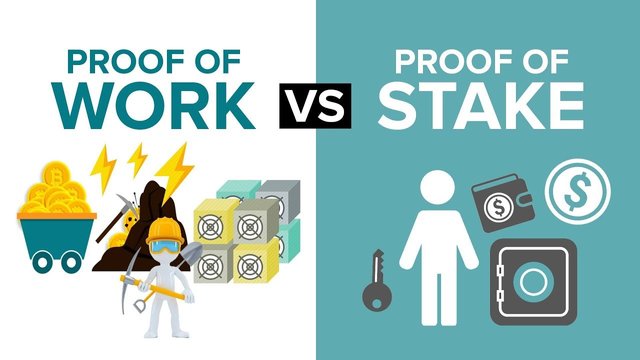 Feel free to join in on the debate as everyone is invited to express their opinion and even ask questions to be addressed in the AMA. If you consider yourself to have a solid understanding of blockchain technology, then this constructive debate should be interested for you.
Please consider joining the official Kadena Discord channel and leave any questions for these two thought leaders to share their vision and feedback on
Join the Live AMA by joining Kadena Discord channel and don't forget to mingle with other like-minded Blockchain enthusiasts. Let's have a civil discussion surrounding the two consensus mechanisms, by looking at the differences and comparing the positive and negative aspects of both solutions