Poloniex introduces zero business charges for Bitcoin / USD Coin • Bitcoin mining is much greener than critics say • Switzerland: A new license will allow FinTech deposits up to CHF 100 million and other news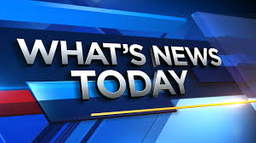 Through the Poloniex platform, users can now buy Bitcoin free of charge via the BTC / USDC pair. The company announced that in December it surrendered all fees to the aforementioned business pair. The main goal is to offer customers better business experience and services on the Poloniex platform. In addition, this decision comes after the company has decided to reduce its trading fees to the USD Coin.
USD Coin is one of the most important stabilizers in the market. It was created by Circle to provide more regulated and compatible stabecoin. Coinbase has decided to run the USD Coin not only because Tether has had difficulty, but also because the market needed a new stabilizer that would help merchants secure against the volatility of virtual currencies. Read more here: https://bitcoinexchangeguide.com/poloniex-reduces-to-zero-trading-fees-for-bitcoin-usd-coin-btc-usdc-in-december/
Bitcoin mining is much greener than critics say
A new CoinShares report says Bitcoin mining is far more environmentally friendly than is commonly presented. Typically, mining criticism is used to be highly energy-intensive and harmful to the environment. Critics say that rising consumption of mining equipment will lead to disastrous consequences in the future.
Researchers from CoinShares have released a new study called The Bitcoin Mining Network, which is critical of cryptomean mining and its impact on the environment. They note that the general awareness that the power consumers consume too much energy is totally wrong. Researchers Christopher Bendiksen, Samuel Gibbons and Eugene Lim speak:
"Our view is that mining of cryptographic equipment - even if it is costly - makes only minimal damage from the point of view of the environment. And it is likely to be in the foreseeable future. "
Read more here: https://www.livebitcoinnews.com/researchers-say-bitcoin-mining-is-far-more-green-than-reported/
Switzerland: A new license will allow FinTech deposits up to CHF 100 million
The Swiss Financial Market Supervision Board continues to support innovation in the financial sector and remove barriers to market entry for FinTech. The Swiss Regulatory Authority has announced a new license with released requirements for the implementation of FinTech Company.
The new authorization category with simplified requirements in the Banking Act will enter into force on January 1, 2019. FINMA, which is responsible for granting the FinTech license, will oversee the companies that are subject to released requirements. With the new measure, companies with special authorization from 1 January 2019 may receive public funds of up to CHF 100 million, provided they do not invest or pay interest on these funds. Read more here: https://www.newsbtc.com/2018/12/04/swiss-fintech-license-allows-public-deposits-of-up-to-100m-francs-for-blockchain-startups/
Crypto mining software can be used to steal corporate secrets
Troy Kent, a threat researcher at Awake University, claims that besides creating alternative names cryptomining software can be used for a much more dangerous purpose. He recently presented his findings at the InfoSecurity North America conference in New York and said:
"In this attack, people use a tool they are used to seeing in the network, but they are not used to reacting to it, as to a legitimate threat, botnet or trójský horse. They can steal files, intellectual property, steal credentials, and then sign up for a CEO, or download more software. "
Kent is not sure whether hackers are already using this technique. Either way, the word is out there, and advises companies to be alert and introduce more advanced detection methods based on behavior and analysis. Recalls that if an attacker can do it, he or she will do it sooner or later. Read more here: https://www.livebitcoinnews.com/beware-crypto-mining-software-can-be-used-to-steal-corporate-secrets/