Coin Magi XMG and a posible target 100%
Hello again crypto enthusiasts.
As I think you have seen I'm a fan of Coin Magi and today on my Tweeter account I posted my perception of this cryptocurrency.
And here we have some charts that could lead us to:
In the first figure you can see a flag and if it will brake the resistance we can see a target of 200% maybe 300% that could lead to the formation of the third wave.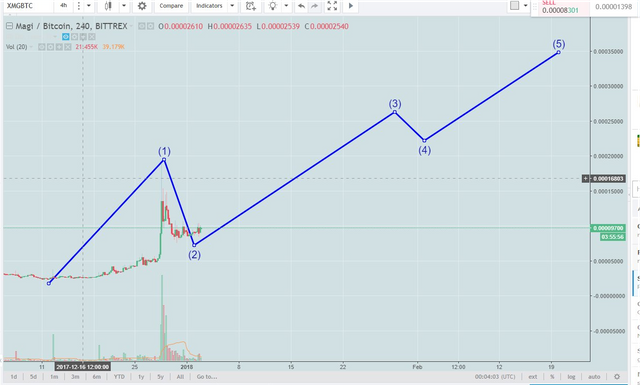 Fig. 1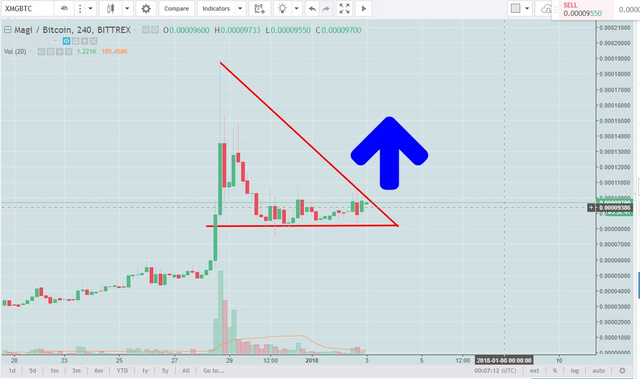 Fig. 2
Finger crossed and Happy Trading!
You can learn more about Coin Magi here
I also found a nice article about Coin Magi here
https://www.reddit.com/r/altcoin/comments/7mubww/altcoin_to_watch_friday_december_29th_2017_xmg/
Note that I'm not a financial adviser. I'm just a crypto guy sharing my opinion. So please do your research.