GridCoin - عملة تحمل راية الإنسانية والبحث العلمي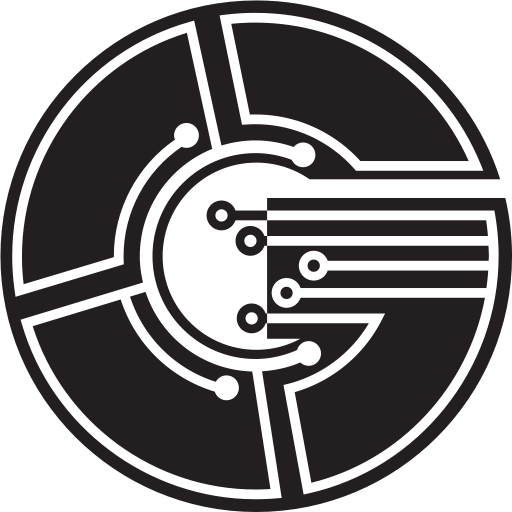 لا يخفى على أحد الآن، وخاصة مع بروز وتوسع تقانة المعلومات في العالم، أن العالم الذي نعيش فيه اليوم قد طرأت عليه العديد من التغيرات الجذرية والثورية التي غير طريقة رؤيتنا للعالم ومختلف التفاعلات التي تحدث فيه. فمن بين أأهم هذه التطورات هي بروز العملات الإلكترونية التي لم تحظى بأهمية كبيرة عند إطلاقها، ونحن نتكلم هنا خاصة على عملة البيتكوين (BITCOIN)، ولكن لن أتعمق كثيرا في المعلومات حول هذه العملة كون الموارد الموجودة على الشبكة والتي توضح طريقة عمل هذه العملة كثيرة جدا وتقوم بذلك بشكل واضح ودقيق.  
           لكن ما أريد التكلم عليه هنا هو عن الإفرازات التي جاءت بها بروز مثل هذه العملة في الفضاء الإلكتروني، والعالم بشكل عام، إذ يمكننا أن نرى اليوم وجود العديد من العملات التي تقوم على عملية التعدين بمختلف الأشكال والأصناف والقيم، ولكن ما سيلفت أنظار الجميع هو أن مختلف العملات المنتشرة، تفتقد إلى القيمة المعنوية، أو القيمة المجتمعية أو حتى الأخلاقية، فعملية التعدين في حد ذاتها هي عملية صرفه ولا توفر أي قيمة أخلاقية تذكر، بل هي أقرب إلى الإستثمار المالي البحت. الفكرة هنا ليست طعنا في العملات الإلكترونية، بل العملات الإلكترونية جاءت بشيء جديد إلى العالم، وأعطت سلطة أكبر للشعوب في التعامل مع التدفقات المالية الغير مراقبة، وهي بذلك تكون وبغض النظر عن بعض السلبيات قد حققت أشواطا متقدمة في تحرير الإنسانية من بعض القيود.  
           من بين مختلف العملات الموجودة على الشبكة هناك عملة فريدة من نوعها واليت إنطلقت سنة 2013 و التب تمكنت عبر مدة من خلق مجتمع خاص بها، وقائم على تحسينها وتطوير مختلف الموارد التقنية التي تقوم عليها، أطلق على هذه العملية إسم غريدكوين (GRIDCOIN)، ولكن أي متابع لهذه العملة يعرف جيدا أن الأمر يتعدى مجرد عملة إلكترونية، إذ أن هذه العملة تعتمد على ما يسمى دليل البحث، و هذه الفكرة تعبر على مشاركة العديد من الأشخاص حول العالم في تعدين هذه العملة عبر مشاركة جزء من قدرات المعالج الخاص به، في عمليات البحث العلمي، والطب، ومختلف مجالات الحياة الإنسانية، إذ يوفر هؤلاء الأشخاص قدرة حاسوبية ضرورية للعديد من المشاريع والمخابر العلمية التي يتعذر عليها الحصول على طاقات حاسوبية متقدمة، وبذلك فهي تساهم بطريقة مباشرة في أهم الأبحاث العلمية في العالم.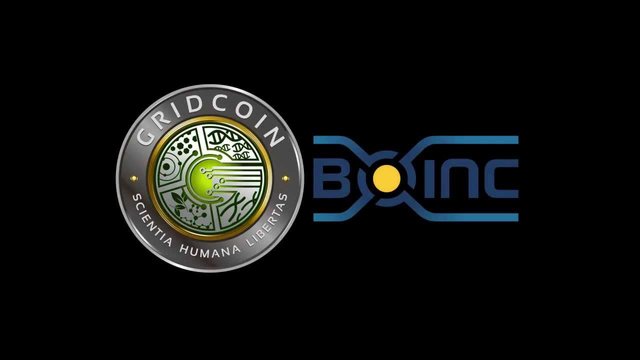 تعتمد هذه العملة على البرنامج المفتوح المصدر المطور من قبل جامعة كاليفورنيا في بيركلي، إذ توجد لا لائحة للعديد من المشاريع العلمية القائمة، ويمكن للشخص أن يشارك في المشروع الذي يريده، و دليل على البحث، يحصل في المقابل على هذه العملة التي تفوق قيمتها المعنوية قيمتها المادية، كون معظم الأشخاص الذي إنخرطوا في هذه العملية كانوا من بين أهم المحتمين بالحوسبة الموزعة من أجل البحث البحث العلمي قبل حتى أن تطلق العملة، بدليل أن برنامج بوينك (BOINC) كان يوفر هذه المنصبة لدعم الباحثين منذ 2002 أي حتى قبل بروز العملات الإلكترونية.  
          ولكن رغم هذه الخدمة النبيلة التي تقدمها هذه العملة، إلا أن سعرها في السوق ضئيل جدا مقارنة ببقية العملات، ولعل أكثر ما يضر هذه العمل هي الذهنيات السائدة حول البحث العلمي لدى العامة، النمطيات التي ترمي إلى أن البحث العلمي لا يمكن أن يقام إلا من قبل أشخاص أكفاء من وراء أبواب موصدة.
         ولهذا يجب علينا القول هنا أن هذه العملة أثبتت عمليا وفعليا أن كل شخص يمكنه أن يساهم في تقدم الإنسانية، أن كل شخص يمكنه أن ينتمي إلى شيء أكبر منه، أن البحث العلمي ليس حكرا على أحد.  
      "Maybe what hurt Gridcoin the most is the fact that our society does not praise science and research as it should. They see scientific research not as a communitarian commitment; but as something that should be done in an enclosed room in some university."
      "Gridcoin has proved to the world that everyone can be part for something bigger. Everyone can give his small special piece for the advancement of the humanity."
My apologies for any terminological mistakes.
Any help is welcome GRC:  SLQNhkNGt9bwmCpWCrQuCToSBR99M7U2nQ