"Dirty sexy money" by Electroneum Ltd.
                            Introduction
    Since the first announcement on the social media by the owners about this cryptocoin close to one year ago, Electroneum ( ETN ) was in permanent HYPE/FUD or FOMO created by the big amount of users and some sharks on the market who invented things, partnerships and huge deals.
      Still today, the owners through Richard Ells said they never did marketing or promote somehow this coin even they have over 1.5 millions individual accounts and right now over 153.377 active miners.

       On telegram, facebook, reddit, steemit and forums, around this coin creates a huge pool of people talking, for example on telegram are 50.000 users right now and more on random groups.
     In this post i will create any NO HYPE or missinformations about it, i will say how i see things and the future of it. I am no GURU or  holder because i have what i mined on mobile and all i will say here its based on my research and my logic with what information i have. On the comment section you can prove me wrong because we all want money more or less and if we know something lets make less stupids arounds who throw their money on dreams. Shall we?
    The main goal for them its to be mass adopted, a crypto coin used by over 100.000.000 users and counting. 
    Electroneum beeing the first crypto mined on mobile phones gave them huge marketing, billions use mobile phones and can be potential users with the right marketing.
    In this moment, the app runs only on android, not on IOS by Apple. This small problem will be solved withing 6 weeks i believe because i have discuss with a dev from their team on reddit who told me they already testing and working on it.
    Now when we are talking, this are the numbers from coinmarketcap.com for Electroneum (ETN)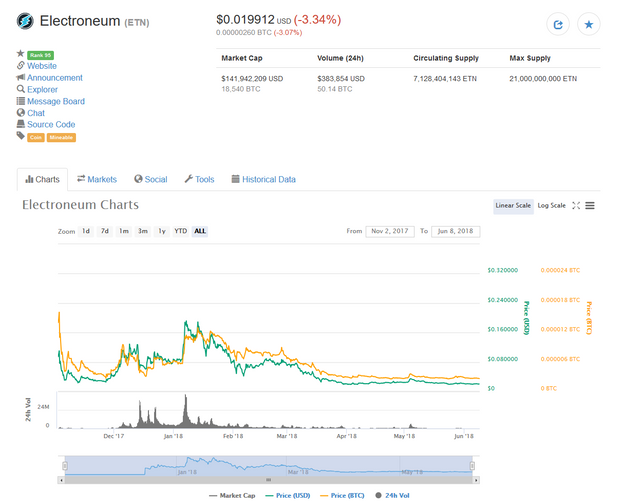 All the things above are well know by any random crypto users and the question remain this:
Whats so " Dirty sexy money" about this coin?
Since they announce the "BIG FORK" splitting in 2 and leave Monero on his path, my first thought was they want something for themselves, they dont want to share same network/blockchain with somebody else.
A period of time later, over may 23th, i found this on gov.uk, knowing before they want to patent their creation: 

I put myself the question: Why they want something for themselves and why to create a patent with no reason than money?
Now comes the dirty part after doing some research... Money, money, but how much money?
The answer its simple: entire market of ETN for them and to rule the price and to rise it or keep it low for how much they want. (and when i say entire stock of ETN this means also entire market of fiat put on this coin)
Your question will be this: ARE YOU MAD? ARE YOU INSANE? HOW TO RULE A SUPPLY OF MAXIMUM 21.000.000.000 (21 billions ETN) and the current market of 7 billion ETN?
Again the answer its simple: through tranzactions.
The first move for having their entire market and rule it was done, doing an algorithm who is ASIC-resistant.
You will ask me again: what the fuck have ASICs to do with their plans?
The answer again its simple: not everybody afford to buy an ASIC, those one who afford one, are usualy the big shots, the big boys from the industry, the high rollers, the "guys" who can control the market having big amount of ETN and do some "moves" on exchanges to decide which way will go the price, up or down, which is bad for the Company who wants "mass adoption", also actual number of 7 billions of total suply of ETN represents 33% and its enought to keep them in business.
I will talk below about the plan behind tranzactions more, but now we talk about "enemies".
There is one true enemy and one half enemy for the Company: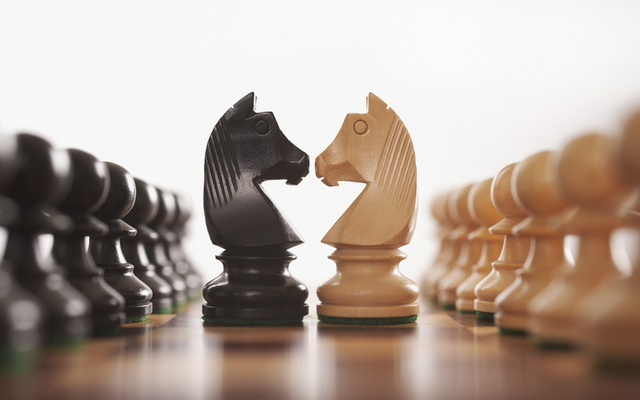 The first true enemy of this company is the "holder", that guy who have huge amount of coins, who holds them as investment or to "play" on exchange to make some profit. 
The "holder" like i said have two sides, one good, one bad:
-good side: "holder" keep the money as investment, its not interested in fancy moves on market, keeping only low profile, only to multiply his investment, but again no income for company because his money are "dead money", no income from tranzactions, but this can help the price beeing less suply.
-bad side: "holder" is a smart guy, acting as a player, broker on exchanges, buy/sell like crazy in searching for profit but he have some power, for the moment( i will talk below why for the moment ) to destabilize the price on short them which is bad for Company, also this guy doesnt do tranzactions for Company, does for exchange and here we find out the 2nd enemy.
The half-enemy of the Company is the Exchange, here are tons of money/etn's with one purpose: sell or buy, again huge amount on Exchanges, are dead money, thats why its half bad for them, the good side of Exchanges its here they decide the price which is extremly important for Company because they know how much they earn from tranzactions (fees).
Creating anti asics blockchain, they limited number of holders and the future ones will be with less impact on market.
Today low price its also good for Company, believe it or not, this price scares the people and some of the holders change their mind and throw some portion of their portofolio on the market because they dont want to lose as individuals, they want to reduce loses which is good to spread the coins while the miners need to pay their bills, real miners not mobile miners. (i will discuss below about mobile miners)
The price its also kept down because in this moment ETN doesnt have any real utility on real life, but how i see the things will have it sooner or later, that patent with instant payments will be a huge advantage for them in this crypto world and nobody can use it without their accept. 
Also the ideea of centralized blockchain will help them to be accepted by real world companies, they will have the possibility to justify their incomes and pay their taxes.
Tranzactions

I did some research about Richard Ells and he is a smart guy, no doubt about it, but having some years behind, in marketing team for companies like AVON or Herbalife, made me some research there, to find out more.
Electroneum Ltd. its not a MLM system, but Richard bring from there some ideas who implemented here.
For example, he figure out, the number of tranzactions can build a fortune, doesnt matter what you sell, not the product himself, here he have the oportunity to decide everything about his product and how can control it from bottom to the top in any aspects and yes THIS IS HUGE.
Another aspect took from those companies its the ideea of mass adaption, this did companies like Herbalife or Avon, they are spread in any corner of the globe, selling their products and attract people in it, doesnt matter whos winning or losing when the bosses earning billions, here he is the boss, this is better than any companies he worked for, again THIS IS GREAT, for him, but somehow this time can be for us.
Another intersting thing about mobile miners its this, its my own ideea, they keep giving real coins, mined by them or from miners and recieve by them through tranzactions, for paper coins (mining virtual, with no real blockchain tranzactions), thats why sometimes people cry on the internet about their money are on "pending" or takes to long, because they dont have real supply for all this coins and do a circle somehow to recieve all little by little until they reach ETN's. Make sense?
 Now comes the best part we all waiting for:
Before the fork after a strange attack by unlimited number of tranzactions by the hackers, funny thing Richard Ells have some knowledge, a normal decision agreed by the all devs and staff members, they decide to raise the fees for a tranzaction from 0.01 and 0.02 ETN to 0.1 ETN. (10% from one ETN per tranzaction, not per any ETN, entire transaction)
Raising fee for a tranzaction its good for any cryptocoin, because this way, small coins cant be attacked/spammed/flooded and so on, but this thing did one of the greatest financial advantage for Electroneum Ltd, it fits perfectly with they goals of mass adoption.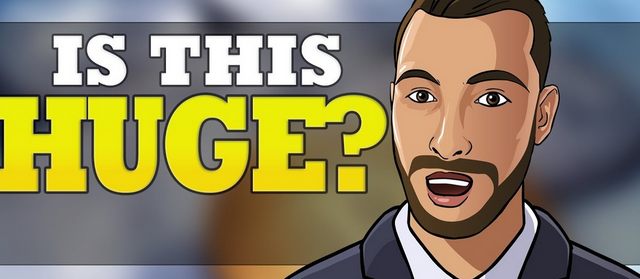 Yes, its huge and i tell you why.
The only thing in this moment who doesnt do Electroneum Ltd. billionaire company is only one thing, a strong partnership or more to do transactions.
From all transactions they take that small amount of 0.1 ETN with its low for any random ETN user, but its a game changing victory for Company.
Having that portion of ETN per transactions, on big amount of transactions they can have and keep any supply they want. 
This way, will be NO REAL SUPPLY on market, we all know there are 7 billions of ETN, but through mass adoption and by default huge number of transactions, Electroneum Ltd. can deposit on their vaults/wallets any sum of coins they want, from 0 to entire market and this way, having unlimited number of coins compared with all the users, they can do anything they want.
They can decide what price ETN can have, how many coins to be on market and so on.
For example, lets make a game of imagination:
In ideal case, when 1000 people send to other 1000 people, only one ETN, they keep 100 ETN from those 1000 tranzactions, this means 10% or simple way below.
Beeing mass adopted, will be huge number of tranzactions and for an easy calculation, every 10 tranzactions they keep one ETN, every 10 millions of tranzactions they earn 1 million of ETN, this way, Company will have their own supply, bring on the team, if they already didnt, some good finance/brokers/players/analysts on markets/exchange for doing what they price they want, also this way they can pay any amount of mobile miners with no problems.
This way they earn tons of money, imagine 10% from an ETN who worth .50$ cents, its PROFIT .05$ cents per any tranzaction, if ETN hits 1$, they take 10 cents per any tranzaction.
Its in their interest to hold more ETNs from tranzaction and dont put them back on the market because this way they can grow the price and they earn huge amount of money just by ETN price.
Makes sense?
You understand why i say the actual "holders" will have 0 impact on market, the "real deal" will be the guys who works for Electroneum Ltd. and they will smash "holders" on the ground, they will not have any chances to do trades in profit on long term against whales because they have infinite supply and they are the best.
You understand now why will be NO REAL SUPPLY on market? Because we will not have any ideea what portion of that supply its kept by Electroneum Ltd.
As arogance, if they want, they can throw any amount of ETN's they have on the market after they close a good partnership and all amount of ETN's will come back to them. Smart? Indeed.
I have many things to say about their team, there are some who can put Electroneum on good areas of interests and can find more utilities for this coin, just to bring him value and number of tranzactions.
Outro
This steps will give us another vision about this Coin when are done:
1. Richard Ells talking to BCI

2. First instant payment- live recorded (as i know was announce for 8th june this month but due to Fork problems was postponned)
3. IOS app launching
4. First real deal partnership
I dont want to talk more because i started over 5 hours ago this post and its too long and im bothering the readers.
For those who doesnt like crypto world but loves conspiracy theories i have one funny question for you: why Electroneum have a lightning as symbol? What means? :)
<This is only my view, i am no analyst, any big shot crypto influencer or a huge holder, i simply post what i think i know for likes and followers with the hope i can help someone if my information its good, you decide which is good after your own research.>
If you want to support me and my blog for the future research and happy life in case this information helped you somehow i would be greatful if you send me pieces of coins or simple like this post and follow for steem/sp/sbd. I wish all the best and wise choices in crypto world!
Electroneum: etnkMPY8JMKXG7TExGT5yBcrAav2xJSt3cBCf6d26iufgRL7B7Gas6hVtpVc9mX9n5LRKPXuUEjZaAvRQefE3KNH3w1c7HmEch
Bitcoin: 15AgcEEEpGM1XcJnNX7frmueg34BYKEfG5
Bitcoin Cash: qz89n0py85qs3jsjmjsw6uz9z87vace9jyw4eg5xk0
Ethereum: 0x41E5512FC1D98B0f0252D56A0d38717d53CebED8
Litecoin: LY9udx6Z9TrwxPKBuS8DU7oRqdPUjyCrVZ
Dash: XfuVwoYSjyCvKcgBH7un8JpTwNckg2Rip6
Tron: 0x41E5512FC1D98B0f0252D56A0d38717d53CebED8
Cardano: DdzFFzCqrhstE4C8nz3Mp7ioesvA1taLzN2vnYp81goCPGTmFTthLoLmAhCUm5q8QkzBdRoprakaXp5Bwj9aEydRbPZgAPm5jw91bAGM