It's Monday and this for Day... eight(?) of the 5-minute freewrite challenge issued to me by @fitinfun, and which I am now trying to keep up with for 30 days.
I'm actually not sure whether or not I have already "failed" as I realized the weekends were a little different and not "numbered," although I did manage to do a couple of pretty "free form" things over the weekend.
If you are not entirely sure what I am doing here, "Five Minute Freewrites" on Steemit are the brainchild of @mariannewest, who's also the creator of @freewritehouse. It's a daily writing exercise, and well worth doing if you occasionally feel "stuck" on what to post or need some inspiration.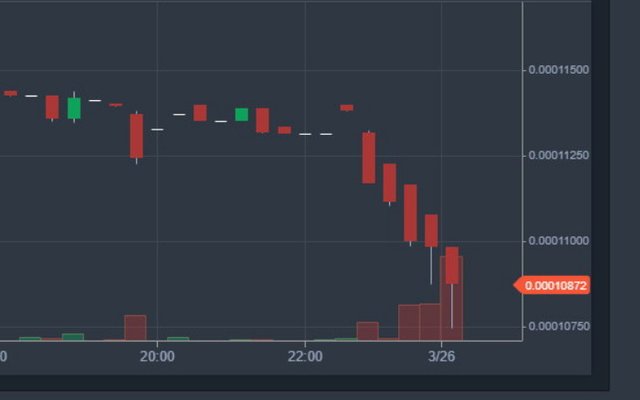 Sometimes timing just sucks — but "beggars can't be choosers." The market for Steem, this evening...
Day 8 — Five Minute Freewrite Experiment — topic: "Wild"
In the past couple of years, I have heard people refer to the the world of cryptocurrencies as the *"wild wild west" and a new frontier... and I'd say there's a lot of truth to that.
You certainly can't rely on much, these days... and you probably never could. As some here might now, I recently had to substantially power down my Steemit account as it became the final source I had to help us pay our past due property taxes owing on our house: Pay them, or end up in foreclosure; a situation the arose of an equation of years of declining income and rising costs of living.
Frankly, we seem to have been snakebit by financial misfortune for some years now. If the timing and outcome of something relating to money could go wrong... it has.
Today was finally the day I had to "liquidate" quite a lot of Steem to transfer to fiat so we could pay the bill before the axe falls at the end of the month... and I am just shaking my head and laughing now, as I watched the price of Steem pretty much go into "free fall" just in the hour between me getting online and setting up to sell and the moment of sale...
I laugh because it just seems to have been representative of the past couple of years... our friend Mr. Murphy has been our steadfast companion; and even now he remains with us, as I watched a 90-minute period between "getting ready" and "actually selling" turn into a 10% instant loss... after the price had otherwise been pretty stable for a couple of weeks. What gives?
I feel hesitant to post this, lest it sounds like sour grapes or whining, but frankly I just want to "record" it in the immutable record that is the blockchain as some sort of proof to myself that all of this mifortune hasn't been "just in my imagination."
Well, it has certainly been a wild ride. If all stays true to form, we will have managed to sell at precisely the low point and things will hit a new six month high next week, after the bill has been paid. I have to say it's just a little ironic....
(oops... there's the timer... I guess I wasn't meant to finish that thought)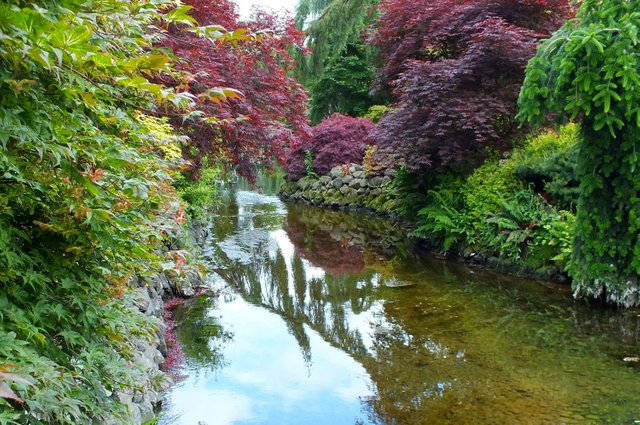 Ready for something peaceful, like this...
Reflection on Today's Freewrite...
I'm not sure how well suited I am to creating this kind of "timed" content. As I have mentioned before, I am a deliberate and slow thinker, and I like to "take my time" to do things.
Which is not to say short time freewrites aren't a good exercise and all... and I certainly "can" do this, just like I "can" work in a corporate office. But I am not sure how entertained I am by this, having now done it for a little over a week.
I'm not a "sprinter," I'm a "long distance runner..."
For the moment, I am going to take my own words with a grain of salt, because these seem to be times of back-to-back-to-back shitty and difficult days, and very little amuses me at the moment... I find myself eternally looking for the cartoonish "10,000lb Acme Safe" to drop out of the sky and hit me... even as I am trying to harmlessly buy apples at the market, I find myself feeling anxious about what's going to go wrong, next.
I'll give it a few more days... and then I think I will go back to my conventional way of creating content, and slowly go about rebuilding my depleted SP.
Thanks for reading, and till the next!
How about YOU? Have you ever been in a period where it felt like you were "snakebit" no matter WHICH choices you made and which way you turned? Comments, feedback and other interaction is invited and welcomed! Because — after all — SOCIAL content is about interacting, right? Leave a comment-- share your experiences-- be part of the conversation!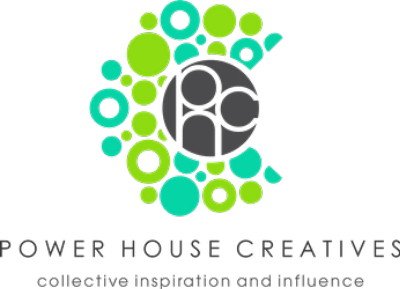 (As usual, all text and images by the author, unless otherwise credited. This is original content, created expressly for Steemit)
Created at 190326 00:50 PST
0950