ETH founder Lubin was right: https://cheddar.com/videos/ethereum-co-founder-joseph-lubin-on-cryptocurrency-futures
Coindesk just reported that biggest banks are going to launch a special platform for trading Ethereum contracts!
https://www.coindesk.com/ubs-launch-live-ethereum-platform-barclays-credit-suisse/?utm_content=buffer0506d&utm_medium=social&utm_source=twitter.com&utm_campaign=buffer
Described internally as the Massive Autonomous Distributed Reconciliation platform, or Madrec for short, the project led by Swiss banking giant UBS, with help from Barclays, Credit Suisse, KBC, SIX and Thomson Reuters, is designed to make it easier for banks to reconcile a wide range of data about their counterparties.
Time for ETH to finally start chasing BTC.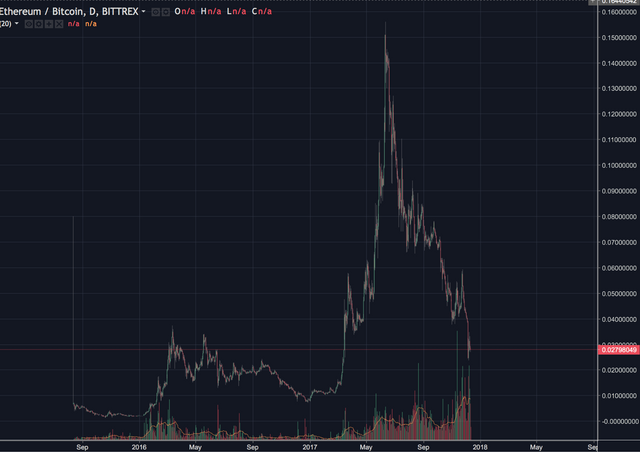 Now or never...