Crypto Tools you should know About! : Investing done right!


Why are Tools Important?
Today I want to talk about the tools I use for crypto, some are used for information and others are used for keeping track of my investments. It is important to use all the tools you can find to arm yourself with the knowledge needed to invest in anything, and when dealing with crypto it is especially important to have all the information you can before pulling the tricker and risking your hard-earned money! I will in this article introduce and explain what some of the tools do and how it helps me doing my research.

CoinCodex!

CoinCodex is a site like Coinmarketcap, it allows you to check the supply and graphs with more. The reason I like CoinCodex more than Coinmarketcap is that CoinCodex gives you a lot more information about the coin/token you are interested in than Coinmarketcap does, it allows you to look more closely at a coin/token before deciding if you want to invest in it. You can also find smaller coins/tokens that have not yet been listed on coinmarketcap on coincodex as developers can get their coins/tokens listed by contacting their support.

Website link: https://www.coincodex.com

Altpocket.

Altpocket is the site I use for keeping track of my investments. It keeps track of all your profit or losses either in BTC ETH or USD/EUR. It has a nice community which also has a chat board where people interact with each other daily. I really like this site because it keeps track of everything for me and the user interface is smooth.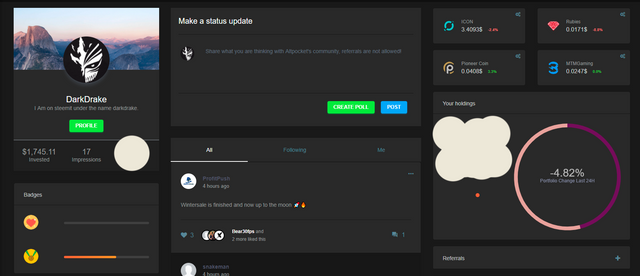 Website non-referral: https://altpocket.io
Website referral link: https://altpocket.io/?ref=C7DdwRhrLZ

CryptoCalendar.
The CryptoCalender is a website that is run by the crypto community to get a better overview of updates happening to the different coins. For example, if you search Oyster you can see that there are events happening the 30th April 2018 and the 31st December 2019. I use this site if I am holding or following a specific coin to see when I should buy more or when it might be a good idea to sell. Of course, as it is community driven there might be some mistakes but as always you should look into the details more closely before investing, this will just give you an overview of what's to come for the different coins.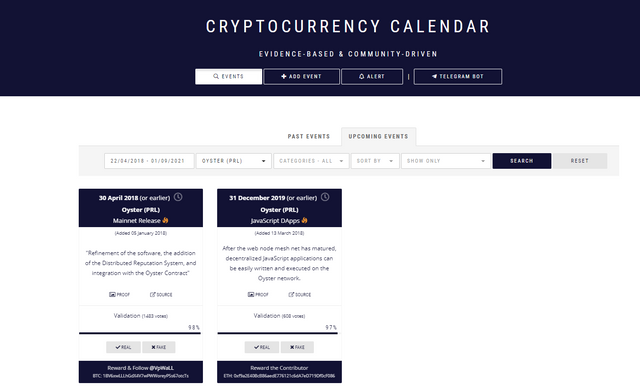 Website: https://coinmarketcal.com

Icodrops!

Icodrops is a site I use a lot for 2 purposes. The first one is information and research. This site lists a lot of information about the ICO's they cover I find it helpful when I am looking at lesser-known tokens/coins that might be a good investment in the future. The other thing I use the site for is Bounty Campaigns. It is much easier and nicer to go through this site than it is to go through Bitcointalk they also list what type of bounties are available before you even click on the coin/token that means if you are looking for article bounties you don't have to go and look at 200 bounties where there is no chance of being a bounty you are looking for.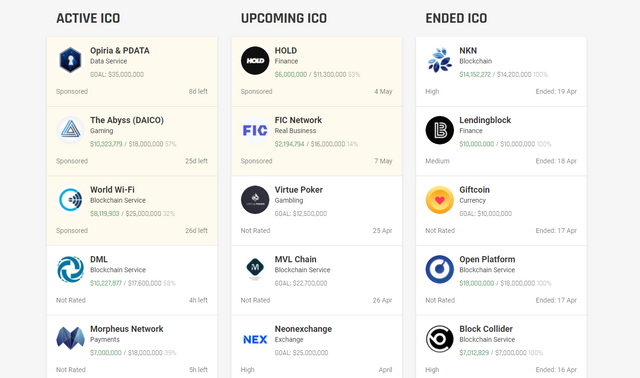 Website: https://icodrops.com

Thanks for Reading!
I hope you enjoyed this article and I really hope it helped you out on your investing adventure. before I found these tools I was doing everything by googling and looking at forums which took way too long. so I hope this can help everybody saving some time in our busy lives.