—

—
Use this website to stay on track with events across all of the cryptoverse. I am not a fan of using Twitter, I haven't for almost 5 years now. That seems to be where most blockchain based projects post all of their info. So that leaves me in the dark. Now that is not the case. When using the open-source cryptocurrency calendar on CoinMarketCal.com I am able to easily find what I need.
The UI is very friendly, take a look for yourself :
—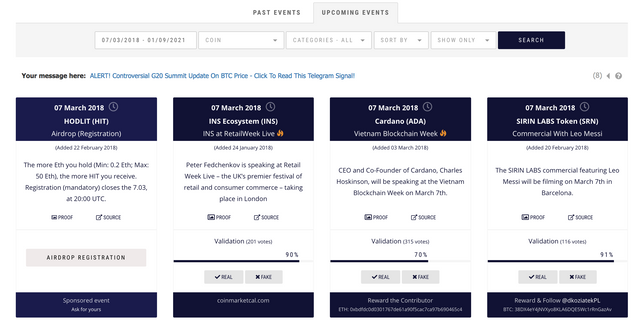 —
I hope that sharing this will allow all who find my post to be able to benefit in the same simple ways that I am.


Best Regards,
@daltono


—

—

—

—

—

--