Welcome everyone
Our target is 100 000 dollars.
Last week's Portfolio
Total amount : 11 633 dollars!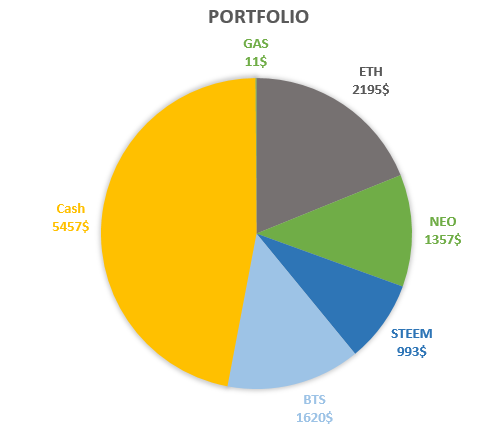 Today's Portfolio
Total amount : 14 453 dollars!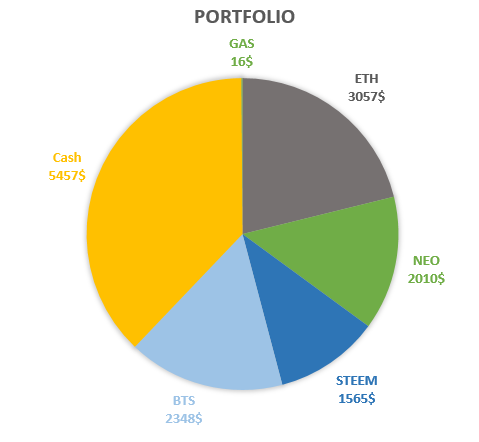 I thought this was going to be a boring week like the last several weeks. I did not know what to write unless the same as last week. Waiting for another run down to retest the bottom and maybe even go lower. But then something happened I did not expect.
Our portfolio gained 24% since last week!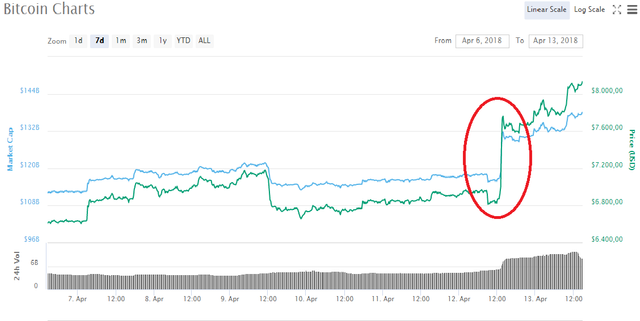 Thursday was a big day. Bitcoin rose. The altcoins rose.
I saw gains of 20 to 50%. More importantly , volume rose too!
In this downtrend volume was very low for some time. If we look at Bitcoin , we saw volumes under 4 billion dollars. Today we're at 8 billion dollars. Almost reached 10 billion dollars! This is significant.
If this cryptocurrency market wants to leave the bear market behind and start a new trend up, we must see several things.
Higher highs , higher lows and increasing volume. We are seeing that now.
I see a lot of people are delighted with these turn of events. BUT this downtrend is not over yet. If we look at Bitcoin we saw a huge gain in price of a 1000 dollars in just a half an hour. Where did that money come from? We could explain this through several reasons. I read things like tax return day or Bitcoin being halal , exchanges manipulating the game , … it could be all of this and none. In the end it doesn't matter. What matters is , is this run sustainable? We will find out sooner or later. Like always after every rise , a dip will follow. In this downtrend Bitcoin had several occasions where it rose but not soon after it got dumped. The question is , how low will the next dip go?
This time it could be different. We have positive signals like huge rising volumes and the overall attitude of investors is positive.
Basically anything could happen. Let's find out.
In terms of my portfolio , I will not do anything at the moment. Investing when prices rise
20 , 30 or 40% will usually not be a good thing to do. Chances are when I invest now , prices will go down. This is normal after a significant rise.
If prices continue to go up , I could change my mind. But we are still in a downtrend. Do not forget it.
The pathway to retest the bottom or a lower low is still a real possibility.
I do want to share a feeling I felt during this rise. Regret. I still have a lot of cash and I felt regret that I did not buy when prices were lower. I felt the need to invest. Felt the need to throw my strategy of weekly analysis out the window.
But I didn't. There will always be another dip. We will see next week.
I bought :
Nothing
I sold :
Nothing
Thank you for reading.
Any advice is much appreciated.
See you next week and thank you for your support!
Portfolio week 1
Portfolio week 2
Portfolio week 3
Portfolio week 4
Portfolio week 5
Portfolio week 6