Is Mining Dead?
We're seeing blockchain projects like Ethereum setting their roadmaps to transition from a proof of work consensus model to a more environmentally friendly mechanism, proof of stake. In addition, as Bitcoin mining for the average hobbyist becomes nearly impossible in comparison to large scale operations, the question lingers, is there profitability in mining? Well, the answer isn't a simple yes or no, it relies on multiple factors. Let's touch the surface and examine the current state and future of mining for a hobbyist, using Ethereum as an example.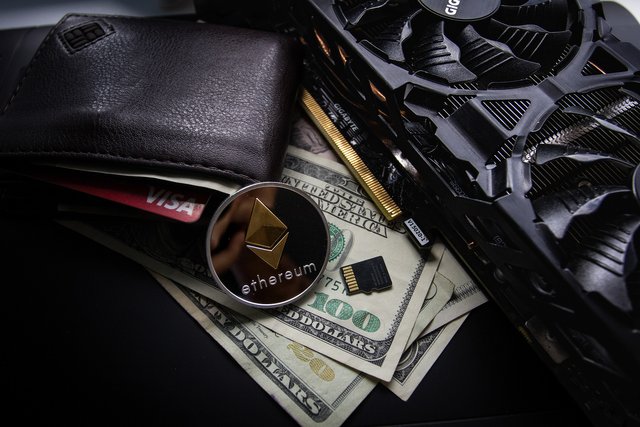 img src
What is mining?
First, let's briefly discuss what cryptocurrency mining is. In short, mining is the method in which a cryptocurrency validates all its transactions before being added to its open ledger or blockchain. By confirming all transactions throughout the network constantly, an agreement amongst the network is always reached. This agreement is known as a consensus. As a reward for maintaining the network and validating blocks of transactions, miners are rewarded with new coins. In addition to block validation rewards, miners also receive an additional fee from each transaction they validate.
Simple enough, right? Not exactly, the process of validation is actually a bit of a guessing game that requires computing power to guess parts of a cryptographic hash until a bit of it is solved. The speed in which a miner can submit guesses to solve a block is its hashrate. Solving part of the hash function is actually what helps miners determine the validity of the transaction and what assists the network in reaching consensus. Ethereum and other PoW blockchains have set rules that ensure that new coins are released at a steady rate based on the amount of hash power going into the network. If hash power increases, the difficulty of finding new blocks will increase. Unfortunately, in a proof of work economy, the process of mining requires a fair amount of resources, computers and specialized software.
The actual cost of building an at home miner.
At the time of writing this, the Ethereum block reward was roughly 3.27ETH ($460.49). Keeping this in mind, let's breakdown the cost of a modest at home mining set up consisting of 6 GPUs. The graphics processing unit or GPU is the hardware that does the problem solving in the PoW consensus model. So, let's start there. The current average cost for a Nvidia 1070 GPU is $380. The 1070 is a good option based on its power consumption (130W) and hashrate (31.06MHash/s). For 6 cards we're looking at a total cost of $2,280. That'll net you a total hash rate of 186.36MHash/s and a total power consumption of 780W. In addition to GPUs, we'll need a power supply ($140) a specialized motherboard ($53) designed for supporting multiple GPUs, a processor ($44.69), memory ($33.99), storage ($26), mining risers ($37) and a mining case ($35). Our total cost for our new mining rig will be roughly $2649.68.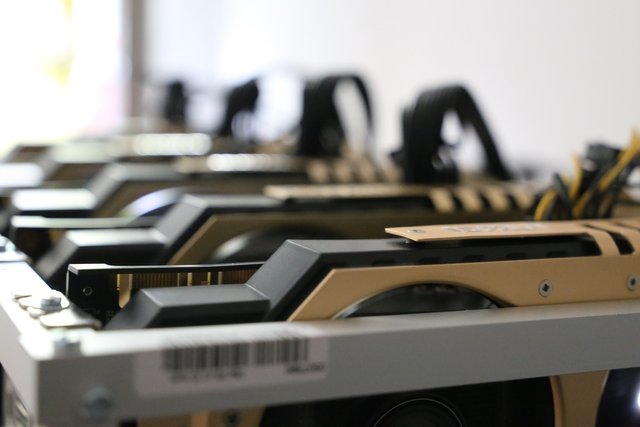 img src
With our 186.36MHash/s mining rig and the current mining difficulty, it would take an average of 162.42 days to mine 1 Block. However, mining a whole block on a home GPU rig like the one above wouldn't be feasible. There are faster mining operations that would submit the block to the chain before our rig could.
Mining pools.
The solution to that is what is known as a mining pool. A mining pool is essentially a way for miners to pool their resources and hash power together to solve blocks. Miners who contribute to the pool are rewarded for their contribution. This creates a steady stream of income for the miners involved. With our rig we could see a revenue of $77 a month in ether. Given Ethereum's current price, at $77 a month in Ether we could expect to break even on our build cost in roughly 2.5 years. Anything after would be profit minus the cost of power.


data src
Is it worth it?
With Ethereum moving away from proof of work, jumping into Ethereum mining today wouldn't be feasible. With the cost of powering the rig being so close to the revenue earned in many examples, its essentially a game of breaking even. However, there are other projects that offer a return for mining and they have a very similar consensus mechanism: Monero, Electroneum and Zcash to name a few. The best way to calculate what revenue can be earned through mining is with an online mining profitability calculator. Online mining profitability calculators take your rig's hashrate, a coins current price and mining difficulty minus the cost of power to determine the potential revenue.
Many people have previously invested in a mining set up and have access to renewable low cost energy sources and are mining at a profit. Mining will live as long as networks continue to pay out for validating transfers and for discovering new blocks. However, as more projects move towards a resource friendly consensus mechanism we may see a future free of resource intensive mining. Hobby mining in a bear market is essentially betting on the future. In perspective, at its all time high, Ethereum was $1,417.38. A price that today would be $4634.83 per mined block and $793 a month in revenue for our above rig.
Sources:
The Best Coin to Mine – Your Best Altcoin Mining Choices
Cryptocurrency Mining: What It Is, How It Works And Who's Making Money Off It
Ethereum (ETH) price stats and information
Hashrate of Graphics Cards
Ether Mining Calculator