Coinbase rival, Voyager, partners to offer Card and Other Electronic Payment options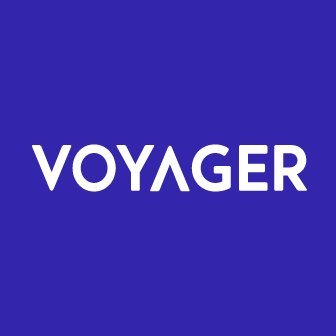 Voyager, a new player in the crypto asset management space, has selected Payment Data Systems (NASDAQ: PYDS), as their strategic partner for its comprehensive card, ACH and other electronic payment services.
A comprehensive card will set Voyager apart from Coinbase who currently does not offer its users a card. Voyager aims to launch with more crypto assets than its rival Coinbase, offer commission-free and instant trading.
Current Beta Asset List
Bitcoin (BTC)
Ethereum (ETH)
Ripple (XRP)
Bitcoin Cash (BCH)
EOS (EOS)
Stellar Lumens (XLM)
Litecoin (LTC)
Ethereum Classic (ETC)
Ontology (ONT)
Zcash (ZEC)
Tron (TRX)
Cardano (ADA)
Iota (IOT)
Neo (NEO)
VeChain (VET)
Qtum (QTUM)
ICON (ICX)
Earn a $25 BTC credit just for signing up & an extra $25 BTC credit for each friend that you get on board

Don't forget to refer a friend!
Check out these statements regarding the partnership!
Vaden Landers, EVP and Chief Revenue Officer at Payment Data Systems said, "We are excited that Voyager has chosen Payment Data Systems to power their various electronic payment transactions inside this new crypto wallet and exchange. It is a privilege to partner with the proven leaders behind Voyager, and we look forward to lending our payments expertise and tech stack to enhance the sophistication of not only the technology, but the entire customer experience. Our unique ability to offer a wide breadth of payment facilitation, from card, to ACH, to prepaid, offers Voyager and its clients both flexibility and extended capabilities that can make transactions within the crypto-asset trading framework seamless and transparent. With this agreement, we have successfully and strategically ported our expertise into the exciting and fast growing crypto markets, which we believe unlocks tremendous new growth potential."
Stephen Ehrlich, CEO of Voyager, noted, "We believe this partnership is the first, fully integrated, 'Trade-to-Pay' solution in the crypto industry. We like that Payment Data Systems has multiple options we can implement today or phase-in over time on an as-needed basis. We are continually seeking innovative, strategic partners that offer contemporary solutions to augment the experience we provide our clients and value the breadth of their IT capabilities and commitment to supporting our high standards and customer requirements."
This is all very exciting news for the crypto space!
Source: Payment Data Systems, Inc.