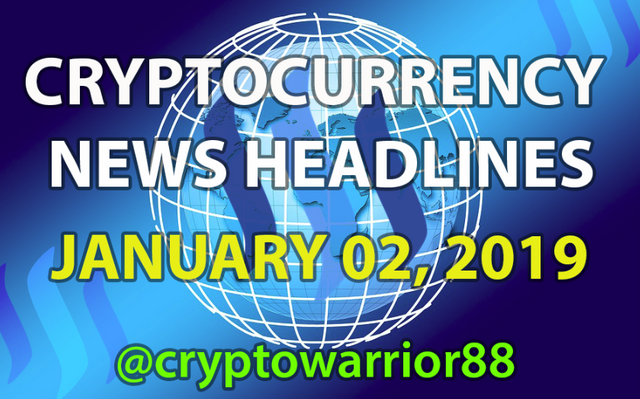 Bakkt Completes $185.4 Million Funding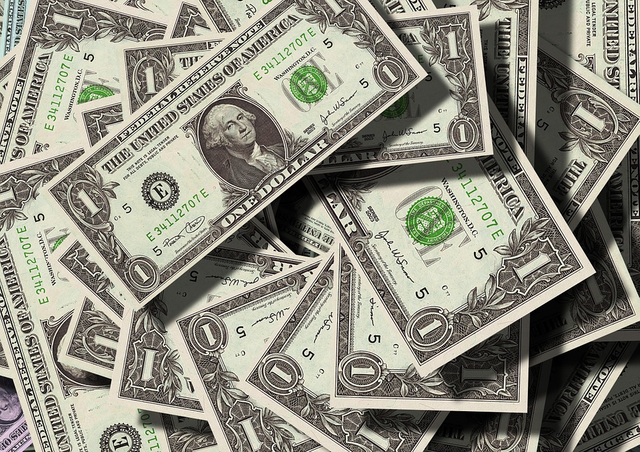 Bakkt, the digital exchange platform of the operator of the world's largest stock exchange, has recently announced the conclusion of its first funding round last December 31.
According to its blog-post in Medium, the startup was able to officially raise $182.5 million from 12 investors and partners.
These partners includes Intercontinental Excange, Boston Consulting Group, Galaxy Digital, Goldfinch Partners, Alan Howard, Horizons Ventures, Microsoft's venture capital arm and Pantera capital.
On the same blog-post the company revealed that it is working with the Commodity Futures Trading Comission (CFTC) to bring to the market physically delivered and warehoused bitcoin noting that the timing for the approval is based on the regulatory review process.
Its mother company, ICE also states on a separate announcement states that launch timeline will be updated in early 2019.
The much awaited physically delivered bitcoin futures contract was initially slated to be launched late November of last year but was later on delayed to January 24, 2019.
However it seems that the company is expecting that the target launch will not be met and has announced that they will be releasing an updated timeline sometime in January.

Crypto Venture Capitalist Sees Bitcoin To Replace Gold As The Leading Store of Value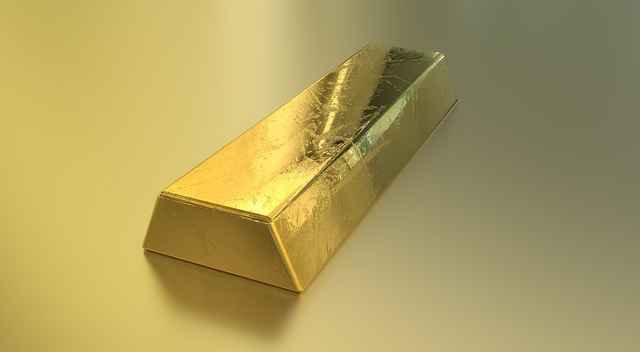 According to venture capitalist Lou Kerner, Bitcoin is on its way to replace gold as the leading store of value.
He points out that it has already surpassed silver as in terms of market capital.
Currently gold has a total market capitalization of $8 trilion in comparison Bitcoin has around $60 billion which the VC notes has a good opportunity to replace Gold as the leading store of value.
Kerner is the founding partner of New York-based CryptoOricle.
He believes that cryptocurrencies will have the same or even greater disruptive power of the internet.
He further explains that Bitcoins current price do not reflect its true worth and the current bearish sentiments weighing in the leading cryptocurrency further aggravates the situation.
However the venture capitalist believes that 20 years down the road Bitcoin and Cryptocurrencies will be off-the-charts, it will create a trillion dollar industry similar to that of the internet.
Kerner explains there is such a thing as Amara's Law that applies to the cryptocurrency sector.
The law states that the impact of all great technological changes is overestimated in the short term but is underestimated in the long term.
It seems to suggest that the renown investor believes that the true impact of crypto and blockchain technology will not be known until 20 years into the future.

Cryptocurrency May Lead To Governance Revolution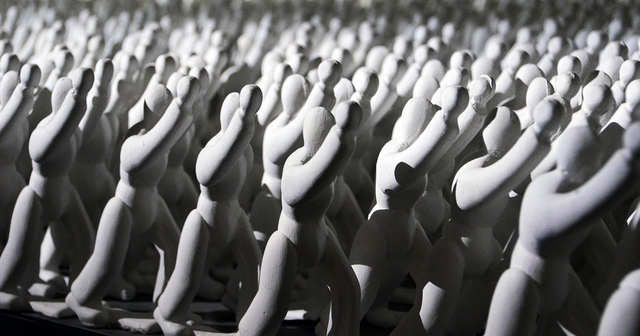 It has been recently reported that renown crypto industry figure and self-proclaimed professional cypherpunk, Jameson Lopp has described the Bitcon experiment is the first step in a broader transition to an anarcho-capitalist society.
He states that Bitcoin is a very interesting experiment that if successful will not only revolutionize money as we know it but quite possibly revolutionize how we think about governance.
He explains that a more self-sovereign, anarcho-capitalist society could be developed if services currently provided by centralized third parties like government can be provided by software agents.
These software agents can start to replace some of the government's functionality.
A scenario described in Timothy May's Crypto Anarchist Manifesto which says that cryptography will allow for the creation of a system in which people will be able to interact directly, free from the influence of governments.
The now deceased May has earlier criticized contemporary crypto industry for creating projects that are regulatory-friendly saying that it will kill the main uses for cryptocurrencies.
He states that it is not just another form of Paypal or Visa.
Lopp on the other hand emphasized the importance of educating people about cryptocurrencies and what it is trying to achieve.
He encourages investors to do their own research and tells developers to integrate education feature into the their actual software and hardware.

Bitcoin Institutionalization In 2019

The whole cryptocurrency community has been hoping that mainstream Wallstreet firms will finally get into cryptocurrencies in 2018.
As Cboe and CME listed the world's first bitcoin futures contract in late 2017 , the market reacted positively with bitcoin seemingly becoming an unstoppable asset breaking all-time-highs after another.
Fast forward to the end of 2018 the dream of finally institutionalizing bitcoin is yet to be achieved as current market conditions has lessen the enthusiasm of investors into getting into the burgeoning asset class.
2018 was not the year of institutionalization that the community was hoping for.
Due to the prevalent bearish sentiments and persisting regulatory uncertainty in the crypto sphere it was a struggle to give Wall Street an easier way in.
This is exemplified by the industry's repeated failure to get an ETF approval from the United States Securities and Exchange Commission (SEC).
However, despite a year of setback in 2018, the year 2019 is shaping up to be the year when institutionalizing bitcoin becomes a reality.
One of these factors and perhaps one of the most awaited developments in the industry is the entry of Bakkt which is owned by the operator of the world's largest stock exchange, New York Stock Exchange.
Bakkt is described as a scalable on-ramp for institutional, merchant and consumer participation in digital assets.
Another notable initiative is the bitcoin ETF attempt of VanEck SolidX Bitcoin Trust which is the only bitcoin ETF application that SEC has not yet decided on yet.
Many pundits believes that the bitcoin ETF of VanEck as the one with the highest possibility of getting approved owing to its celebrated history of being able to get into market innovative products like the first Gold ETF several decades ago.
Finally, there is the bitcoin futures of Nasdaq which has been reported to be released sometime in Q1 of 2019.

The Government Of India Approaching Crypto Regulation With Due Caution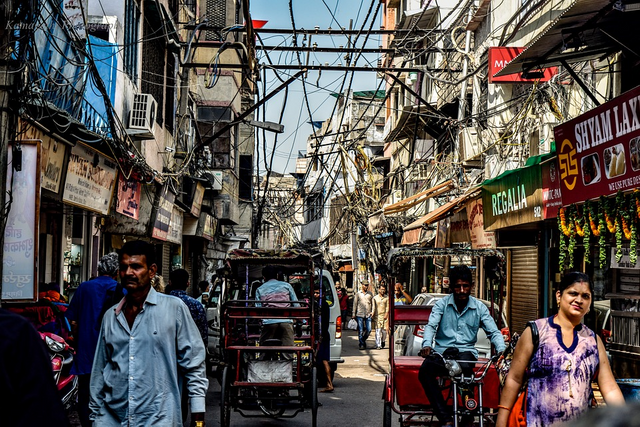 The Minister of State in the Ministry of Finance and Ministry of Shipping, Pon Radhakrishnan, has recently told media that the government of India is approaching cryptocurrency regulation with caution.
He explains that the lack of globally acceptable solutions means lawmakers were unlikely to issue formal statues in the short term.
He also state that it is difficult to determine a clear timeline to come up with clear recommendations.
As it stands banks in India are restricted to service cryptocurrency-related operations.
This was enacted in July which has led to the closure of several local cryptocurrency businesses and litigation.
However despite consumer backslash, governmental panels source earlier this month suggesting that making cryptocurrencies illegal is still a possibility.
Nonetheless it has been reported that after much deliberation and debate the panel is more in favor of regulation over criminalization of the sector.
As it stands it is still legal to own cryptocurrencies in India but some parties have publicly stated that they consider ownership of illegal.




Petition To Allow Amazon To Accept Dogecoin Nears 25,000 Signatures / South Korea's 6 New Bills For Crypto Regulations / Diversify Into Crypto Assets Suggest Pantera Capital Partner / New Survey Shows Chinese Sentiments On Cryptos / Granny From Russia Bullish On Bitcoin Mining Still
Visa Acquires Ripple Partner Earthport / Samsung Set To Acquire UK Trademark For Crypto Wallet / Crypto Collectible Game Adds Support To Tron / Second Largest Bank In Japan Launching Its Own Stablecoin / Kuwait's National Bank Will Use Ripple For New Service Offering
Japanese Crypto Exchange Being Bought By Wine Retailer / Facebook Crypto Beginning Of The End Of Crypto As We See It? / U.N. To Tap Blockchain Technology To Provide Free Basic Healthcare In East Africa / Bitcoin Volumes Spiking Once Again In Venezuela / Square Is Yahoo Finance's Company Of The Year