Someone posted this in one of the Telegram Groups I'm following - I wasn't that much motived with free coins but checked it out anyways.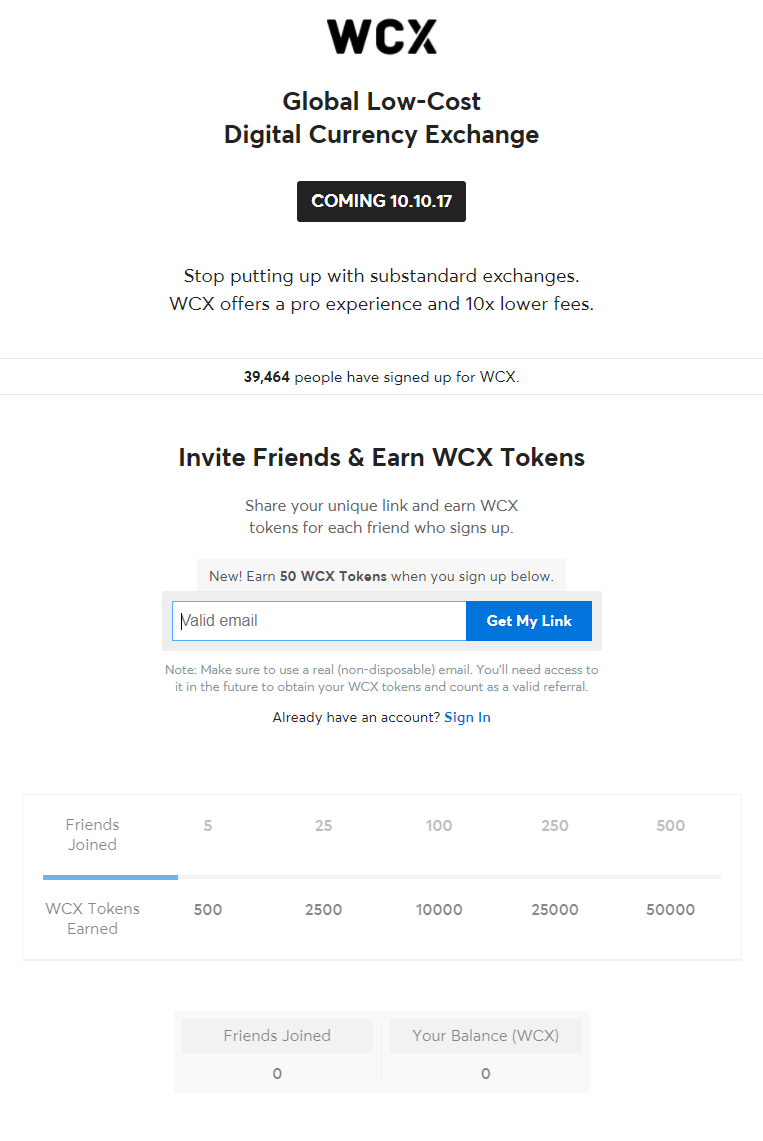 And I do like the things they claim on the website, like up to 10 times lower fees and keeping a majority of their customers coins in cold storage which can drastically increase security of the site.
They also claim better user experience and great customer support. We'll have to wait and see if they manage to deliver this, but there is definitely space for an exchange that provides all of this.
Some other things they say is that it will be global & anonymous and that the team is made up from professionals from Apple, IBM and Deutsche Bank.
They will do an ICO on 9.9.2017 and go live 10.10.2017.
Some of the things they promise to deliver next year are a Mobile App, Fiat Integration and Wallet Decentralization.
WCX Token is based on Etherium and its holders will be receiving 20% of the site's fee revenue.
Right now it seems their early, pre-ICO marketing is focused on a referral system, 39.500 people already joined.
If you consider this information useful to you please consider joining using my referral link - https://wcex.co/?ref=GeGnm24L and receive your 50 WCX Tokens.
You can find additional information on their bitcointalk thread - https://bitcointalk.org/index.php?topic=2026078.0