In this post I'll be writing about small market cap POS coins that many never heard about before and my experiment with investing a smaller amount (0.10-0.15 BTC) into them and leave them to stake.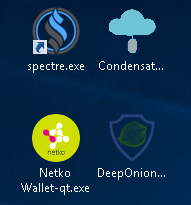 What is POS?
POS or Proof-of-Stake is an algorithm by which the blockchain can achieve distributed consensus with users leaving their coins in their wallet to stake, achieving reward (more coins) for doing so. Coins produced in such a way are minted or forged, unlike mined coins that are the result of the good old Proof-of-Work algorithm. The chance of minting a reward is directly related to the number of coins tied in a wallet, staking.
I consider POS to be superior for a number of reasons including:
- much less wasteful with energy, which translates into way more efficient
- more decentralized where every wallet staking is also securing the blockchain
- price stability as it gives the user more incentive to hold instead of selling
- more secure as acquiring a huge amount of coins only to destabilize it and loose money makes no sense
My little experiment
I've decided to find about 5 cryptocurrencies and buy in small, set it up and just leave it to stake. Weeks or months? Not sure yet, I'll see how it'll go.
After doing some research I only found 3 that were interesting enough for me, be advised that I wasn't looking at established POS cryptocurrencies at all.
I have to state here that this isn't my usual way. My plan to invest into cryptos is always to find the best projects, best teams, best ideas and invest early on, when they're still small projects. This is an exception to that ruling, an experiment.
My POS Coins
Spectrecoin (XSPEC)
Number of coins staking: 2962
Invested: 0.12 BTC

Condensate (RAIN)
Number of coins staking: 9767
Invested: 0.12 BTC
Netko (NETKO)
Number of coins staking: 1647
Invested: 0.10 BTC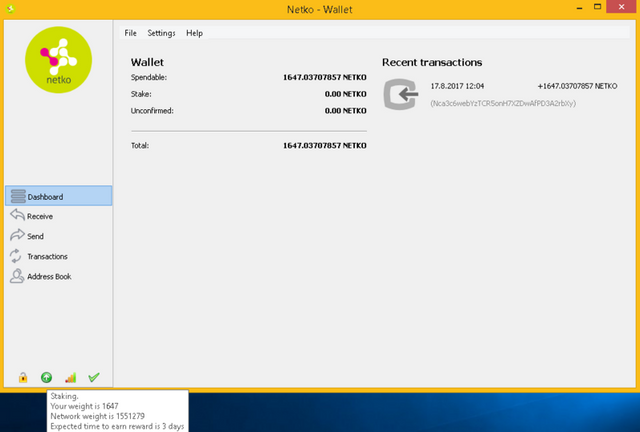 DeepOnion (ONION) 
Honorary Mention (Free Airdrop Distribution) 
Number of coins staking: 2172
Invested: Nothing but time (funny thing is that right now it's already worth more than any of the others)
Conclusion 
My plan here is to make a post in a couple of months, linking back to this one and analysing how this experiment went for me. How many coins did I got via staking and if it was worth it moneywise.
If you liked this post please upvote, comment, resteem