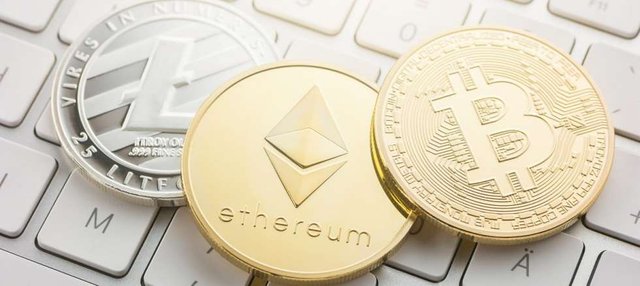 Finally, some Bullish momentum in market. BTC is currently trading at $6326 and all of the Alt coins are following its footsteps. For now market is in Bullish phase.
Coin market capitalisation has come back to $256 Billion while BTC dominance has gone down to 42.3%
Alt coins are rallying upward and majority of Alt coins are in 'green' today. So, let's have a look at few coins whose updates are due on 1st July and we might expect further more Bullish momentum in these coins:
Sys Coin (SYS) :  On July 1, 2018 a snapshot of all Syscoin wallet addresses linked to Syscoin aliases will be taken. Proof
Aeternity (AE) :  Blockchain conference in Seoul, South Korea, on July 1st and 2nd. Proof
ABYSS :  Blockchain conference in Seoul, South Korea, on July 1st and 2nd. Proof
Sia Coin (SC) :  "The Hyperspace team is forking the Sia codebase and will be generating ~3.5B Space Cash to be freely distributed to all Siacoin holders..." Proof
Digipulse (DGPT) :  Update: Digipulse service launch will happen on July 1st. Proof
Aegeus (AEG) :  All Wallets and Masternode's Must be updated! Masternodes to 1.2.0.1 Wallets to 1.2.Proof
Peep Coin (PCN) :  PCN will be listed from the 1st of July on the brand new @PlaakCommunity Exchange. It will be possible to buy PCN with FIAT currency pairs. Proof
Bitcoin Gold (BTG) :  "Our Network Upgrade is scheduled for block height (536200), which should occur approximately July 1st, 2018." Proof
Expanse (EXP) :  A bi-weekly publication issued on the 1st and 15th of each month. Proof
Binance Coin (BNB) :  Starting July 1, 2018, Binance's own BNB coin will be accepted on the Nexo platform as collateral for instant crypto-backed loans. Proof
Note: Cryptocurrencies are highly volatile, so please take care of your investments and always use stop loss orders to limit your loss.
Follow Us On Discord and Become a part of ADSactly