SKYFchain: drones for business and how to make money on it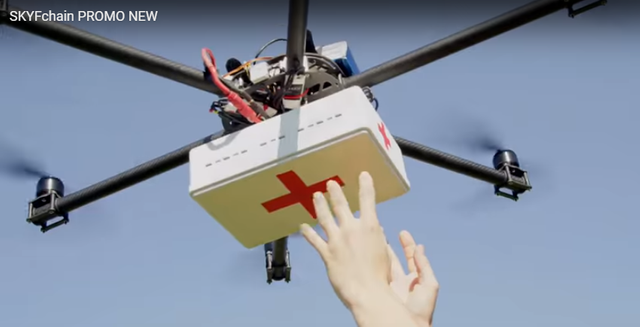 According to SKYFchain developers (and I checked that's true), it will be the first time the world meets a decentralized B2R platform. That means "Business-to-Robots", with transactions in own token. This token SKYFT is based on the Ethereum standard, and the project itself is based on the implementation of logistics services with the help of various drones. Now the cargo can be sent using an autopilot truck, flying drones or a robot boat. That will ensure an impartial and rapid delivery of the order.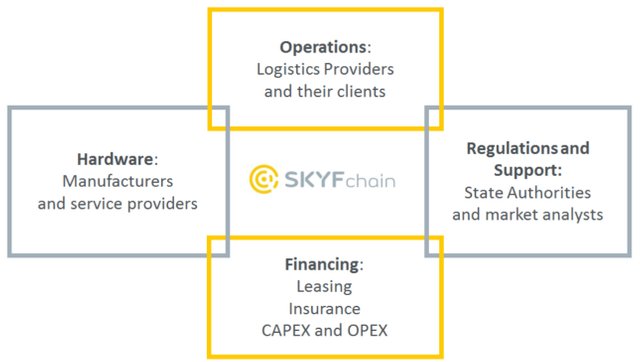 About the platform itself and its team
SKYFchain is a project that was born in Estonia and is registered also there. Still many Russian names prevail among the members of this team. The head of the project is Alexander Timofeev, who previously worked as a broker, investor-manager, and then became a founder of companies Microbor-Nanotech and InvestKinoProject.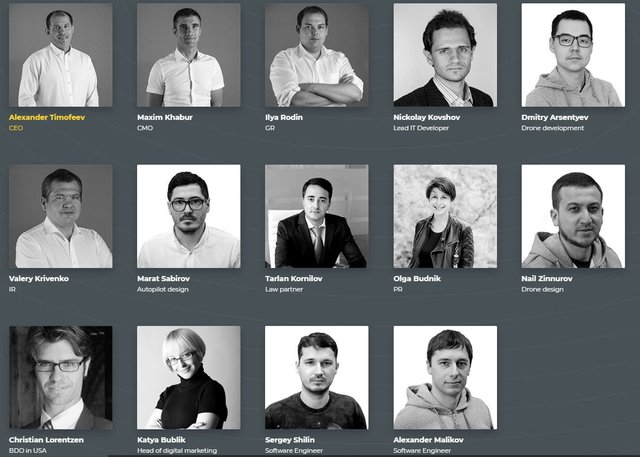 The essence of the project
B2R platform SKYFchain is intended to become a tool for organizing secure communication in the implementation of logistics schemes. The channels that will be built inside the detachment are absolutely independent, they pass through the intermediaries and thereby make fair bets on delivery by water, by land or by air. Since robotic delivery systems are developing faster, cargo carriers need to somehow get used to it, so why not get used to using the quick and cheap communication right away?
How are they going to implement this?
The first drone used for cargo transportation by air will be the SKYF drone, built on money collected within ICO. The man as an intermediary ceases to be an important link, since the order for the robot can be transferred directly through the application and smart contracts.
This is not a new topic, I'll tell you: there have already been numerous attempts to tie the trucking on drones, but they did not go further than small start-ups. Therefore, conducting a large-scale ICO and raising funds ( basically millions of dollars) is a good vibe. SKYFchain is able to create a large profit for investors. Team members increase constantly the reliability of platform. But the Project RoadMap will tell you more about this.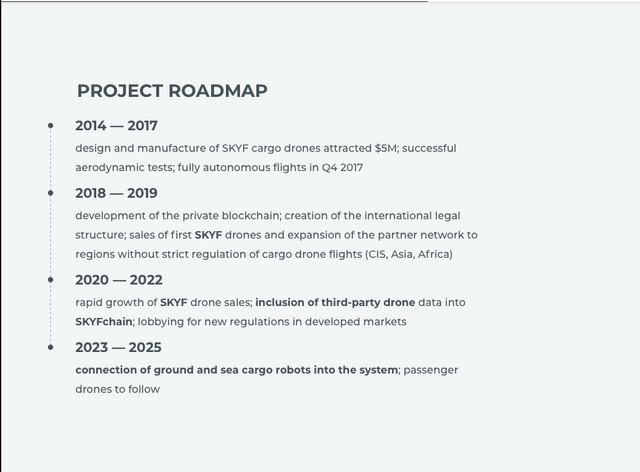 ICO SKYFchain: Results
I will have to disappoint those who are prepared to participate in Pre Sale, because this stage has already passed. ICO lasted only 5 days, the main sale started on March 10th, 2018. SKYFtokens were sold out at the price 0.065 USD per token, I found it correct for such a risky project. For these terms, apparently, there were collected enough funds to realize the goals. It is clear, and maybe it will sound trite, but this is a team of business leaders with many years of experience.
Total release of the token: 1.2 billion SKYFT.
A sum of 51.3 million SKYFTs was reserved for PRE-ICO and they were sold.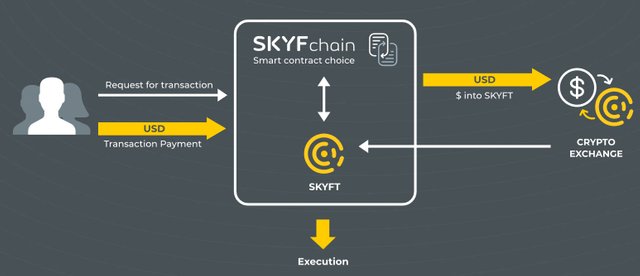 Those who managed to buy tokens at a bargain price, will soon be able to profit from the activities of drones SKYF, in general from other operations too. Speaking about distribution of tokens, we can say the following: 44% is allocated for sales during pre-sales and main sales, 15% is allocated for network development and support for nodes or nodes in blocking operations during the first three years. 10% is allocated to stimulate the growth of partner networks and the developer community. 9.5% is allocated to the reserve, which will be frozen for 1 year, 1.5% is allocated for the bounty campaign and 20% is allocated for the project team. And this is about tokens distribution: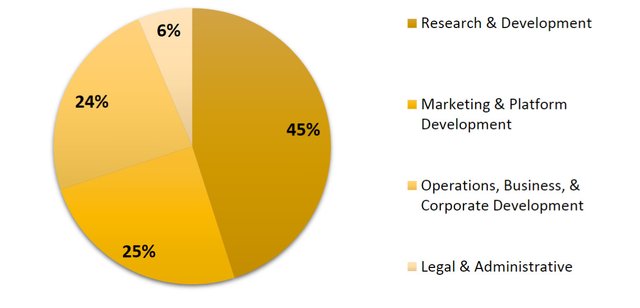 About the SKYF drones
These will be how expected robots with a large carrying capacity that can fly (in the future, perhaps, also drive and swim) several hundred kilometers or 8 hours without refueling. The first planned robot can carry a load of up to 400 kg, it will be equipped both with a gasoline engine for lifting up into the air and an electric motor for controlling the screws. In it's service, it will cost dozens of times cheaper than an airplane and even a truck. So on short distances between cities such transportation will be paid off. In addition, SKYF drones can be used for irrigation or for extinguishing fires, and in the very distant future also for passenger transportation.
Project advantages
1.It seems that logistic transportation will soon become more affordable, as drones will reduce logistics costs;
Transportation by air is always universal, because you do not need to build routes on the earth;

Orders can flow through the platform of the block, in other words - without intermediaries and with high security;

Last but not the least: no one has canceled adequate conditions for cargo insurance!
That's all, perhaps. Saying goodbye to you, I express the hope that the SKYFchain project will mark the birth of a new sphere of cargo transportation. Yes, even if it will be used to deliver mail between cities, it's already cool! Read WhitePaper, analyze ICO data, ask questions in forums and draw your conclusions on this project.
Website * WhitePaper * Facebook * Twitter * Telegram * [ANN]Bitcointalk * Profile