According to Moore's Law, by 2021 the Bitcoin will rise to $ 100,000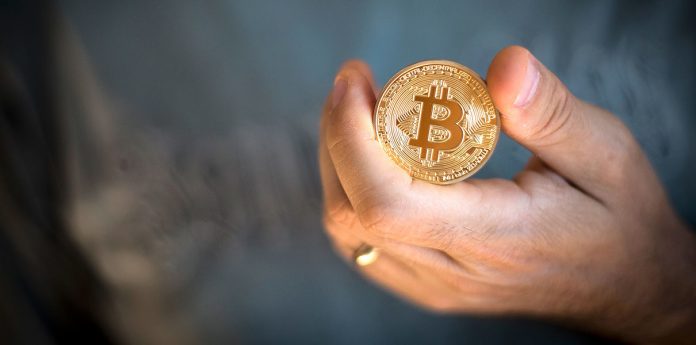 Dennis Oporto, a Harvard scientist known for his investment in crypto currency, announced in Business Insider that the Bitcoin is subject to the same rule that applies to the entire digital world.
This is Moore's Law, which is attached to the Bitcoin, shows that the price of the most popular crypto currency will double every 8 months over the next 3.5 years.
Last time Bitcoin's price is rising. On August 7, the currency exchange rate reached $ 3415. At the beginning of August, the Bitcoin grew by just over 16%, and by the beginning of this year - by 465%. And that's just the beginning. According to the investor and scientist Denis Porto, the price of the world's most popular digital currency will continue to follow the golden rule of the world of technology - Moore's law and will reach $ 100,000.
The empirical law was formulated in 1965 by Intel's founder Gordon Moore and states: "The number of transistors in the chips doubles every two years."
Porto told Business Insider that Moore's law was formulated for the number of transistors in computer chips, but it is valid for any digital technology. "Any technology growing in the exponent (that is, subordinate to Moore's Law) doubles its basic parameter for a specific period of time."
Applying Moore's Law to Bitcoin, Porto came to the conclusion that his price doubled and doubled every 8 months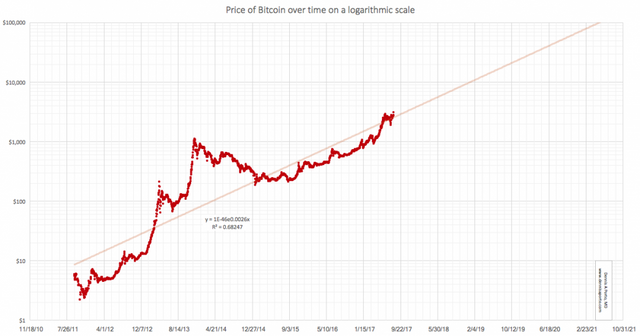 This regularity gives investors unique opportunities. For many, investing in somewhat unclear modern internet technologies seems complicated, but literally, anyone can buy a Bitcoin.
According to the expert's calculations, the clear trend in the appreciation of Moore's lawsuit will continue until the Bitcoin becomes one of the world's largest financial assets.
Let's not forget that this is the most popular digital currency. So far, it's Bitcoin, whose positions could not be shaken even by splitting the block into two parts and the Bitcoin Cash. If any other digital currency is to become the most popular in the world, then it will begin to obey Moore's Law, and the other crypto currency will not develop under this law.
But the emergence of a new, more successful digital currency is unlikely and Dennis Porto is certain that the Bitcoin will continue to double its price every 8 months until February 2021 when the price of 1 BTC will transfer $ 100,000 and Will be 28 times higher than today's price.
Let's recall that just recently financial analyst Ronnie Moasse predicted that the golden age of crypto currency will begin as early as 2018. According to him, digital money will shift stocks, bonds, and other traditional financial assets.
---
picture source - pixabay.com and instagram