How to Mine Cryptocurrencies?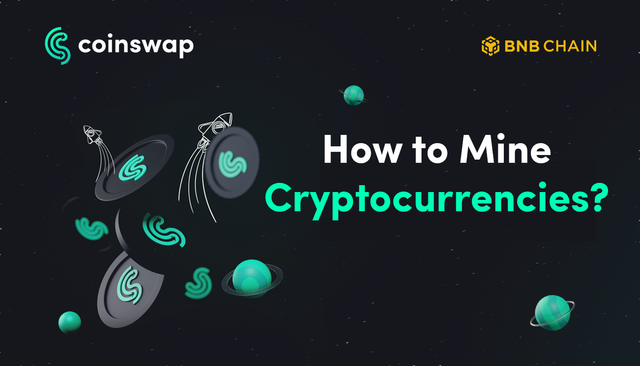 ⚒ Crypto Mining is the process used to generate new coins and verify new transactions. It involves wide & decentralized networks of computers around the world that verifies and secure blockchains.
💎 So how do you mine cryptocurrency? Crypto Miners use computing equipment to verify transactions on a blockchain. Each time a miner successfully solves a mathematical equation and adds a new block, the system rewards them with a certain amount of coin.
⛏ Here are the things to consider before mining crypto:
☑ Choose a cryptocurrency to mine
☑ Buy your mining equipment
☑ Set up a crypto wallet
☑ Configure your mining device
☑ Join a mining pool
💰 Though it seems fun to mine cryptocurrencies, you have to consider the time you need to spend and the cost of mining them.
🔔Join the cryptocurrency craze! Explore Coinswap Space!
#CoinswapSpace #Cryptocurrency #Blockchain #Mining #DEX #Digitalization #Investing #Exchange #Decentralized #Digitalization #Wallet #Earn #Coin #DeFi #Swap #Staking #Farming #Future #Technology #Innovation #CryptoNews #PersonalFinance #Assets #Binance #BNBChain #Cashless