How Can Crypto Change Our Future?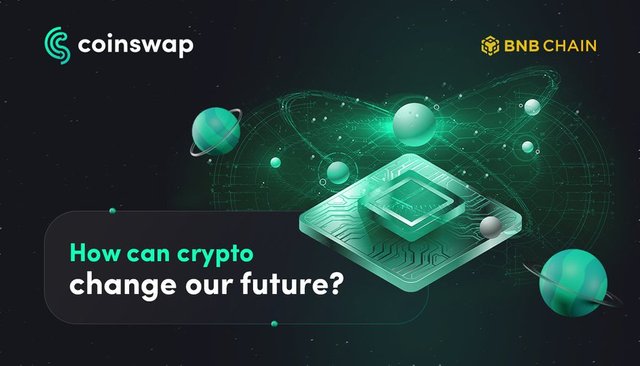 🏦The change in financial innovations, new technologies, and the surprising shift of digital currencies is transforming how we use money.
💳 Notice that our payment method has evolved from trades to coins, paper money to debit/credit cards. Then the digital era, online transactions to mobile payments makes plastic cards redundant. And now comes the cryptocurrencies.
📱For many, performing any kind of financial transaction is now done online, especially over the past two years because of the pandemic. No longer necessary to take cash from an ATM or shop in a department store because the future of money exists now online via phones and laptops.
📈Today, about 300 million people use cryptocurrencies or 4% of the world's population. Some industry players hope and believe they could rise significantly by the decade's end.
🚀Cryptocurrencies, like $CSS can be used in your everyday transaction because it is a utility and governance. You can use the $CSS token to book travel accommodations, buy a cup of coffee, participate in on-chain voting, or use them for staking and yield farming. Crypto may change our future. So better believe in it.
#CoinswapSpace #Future #Payment #Cryptocurrency #Crypto #Exchange #Fintech #Cashless #DigitalTransformation #Digitalization #Decentralized #Blockchain #Assets #MarketCap #DEX #Industry40 #Money #AMM #DeFi #Trading #BNBChain #Token #Utility #MarketMaker #Automation #Staking #Farming #Swap #Binance #BNBChain #CryptoNews #AssetManagement #Investors #Traders