A NEW Fee Was Just Added To Coinbase Credit Card Purchases... "The new code will allow banks and card issuers to charge additional 'cash advance' fees"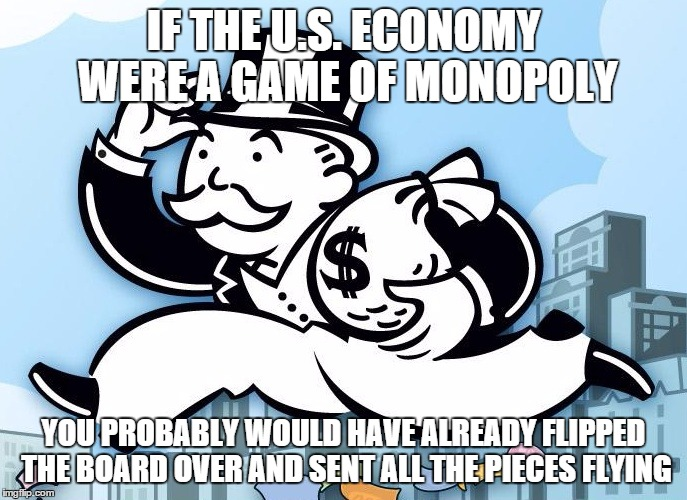 Just recently Coinbase e-mail all their users stating that due to a change in the MCC Code for digital currency purchases, that some major banks and credits cards are going to be charging an additional fee when a user buys crypto using their credit card. Below is a copy of this e-mail that was just sent out by Coinbase to all its users.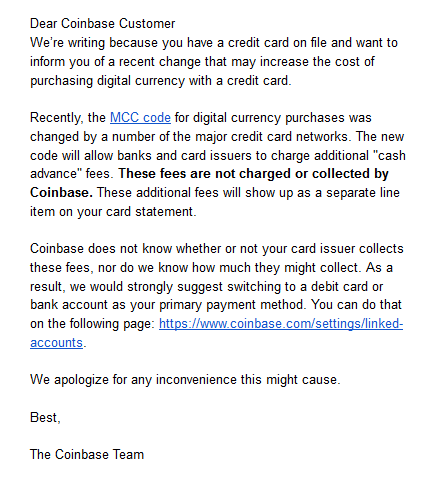 I guess this is just 1 more reason to avoid Coinbase due to its already high fees (I know this isn't Coinbase doing this but still it doesn't help their situation since they are already the highest fee exchange out there from that I understand).