Mithril Price Jumps 40% - $72 Million Daily Volume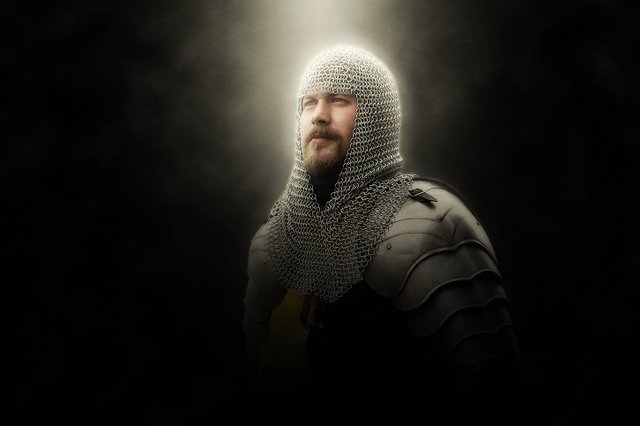 The price of MITH tokens took a sudden upwards leap earlier this morning, en route to a unit value of $0.514, and a $72 million trading volume.
At 7am (UTC) this morning, one MITH token was worth $0.365. Just over three hours later, that value had ascended to $0.514, and has since stabilized around the $0.47 mark. That still marks a 30% growth at the time of writing, and sends Mithril back to its former value before the bloodbath of June 9th occurred.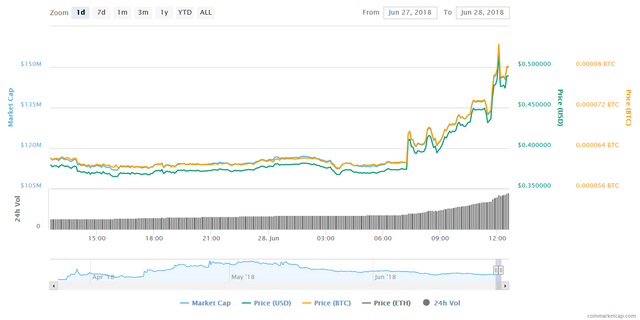 Such high trading volumes are not unusual for Mithril, even though they far exceed the typical daily volumes recorded by comparable tokens near MITH's 64th place ranking in market cap. In fact, only two weeks ago Mithril saw over $120 million worth of trades take place in its name - a figure which outranks that of prominent Top-10 coins such as IOTA, Cardano and Stellar.
Mithril's daily trades amounted to over $378 million back in April, at a time when Mithril's market cap was valued at $420,000,000. Such days are long gone, and a peak price of $1.55 dropped to $0.28 by mid-June. That marks an 81% loss for MITH, and means that it can take its place as one of the tokens most damaged by the excruciatingly slow bloodletting that has taken place throughout May and June.
A Social Initiative
Mithril's focus is on creating monetized social networks, where the blockchain's tokenization features can be put to good use in rewarding creators for the content they upload to the network. Blockchain social networks are a fast growing trend; with dozens popping up in 2018 alone. Steemit was one of the first, and now its example has opened a path for the likes of BitTube, Mithril, Sola, and tons of others.
The concept behind these sites is definitely deserving of the term disruptive. At the moment social media sites make money from their customers (in the form of data harvesting). Blockchain-based social media sites threaten to flip that paradigm on its head.
Adoption Issues
Ultimately, the success of these tokens, such as MITH and STEEM, will depend entirely on the success of their respective platforms. Many investors choose to avoid app coins because of what they see as this unnecessary tether. But the inverse also applies - your token could grow in value steadily as more and more people adopt the social media platform.
If blockchain technology is still in its infant stages, as many proclaim, then blockchain-based social media sites are still in the womb. The concept is there, and it's a strong one. But good luck trying to dislodge Facebook, Instagram and whatever else the kids use these days.
Social media is here to stay; and by the estimations of this writer, so is cryptocurrency. So there is still plenty of time for the two of them to get together. When they do, Mithril might have since recovered from its recent slump, and we can all get rich by posting memes and liking each other's selfies.
*This is an amended repost of my own article from Hacked.com, which you can read in full here: https://hacked.com/mithril-price-on-the-rise-as-altcoin-jumps-40/
Please follow for more daily crypto analysis and blockchain-based musings.
Twitter: https://twitter.com/gregthomson88
As always: Buy high, sell low, and never eat yellow snow.