Some were saying "Bubble, bubble, bubble!" Were they right? Only time will tell but things aren't looking good right now. As of writing this post the TOP 40 cryptocurrencies are down a significant amount and 95/100 are down as well with those in the green very minimal. It is a bleak day in the crypto world, will it get any better?
Often times there are a bunch of crypto that if Bitcoin heads south they follow suit but it's not usually this wide spread. People may just be taking profit or they could be panic selling as the market seems to be crashing. Different from the stock market cryptos seem to always have there faithful and let's hope this dip is just another buying opportunity!
Just take a look at this awful looking screenshots or don't and move on...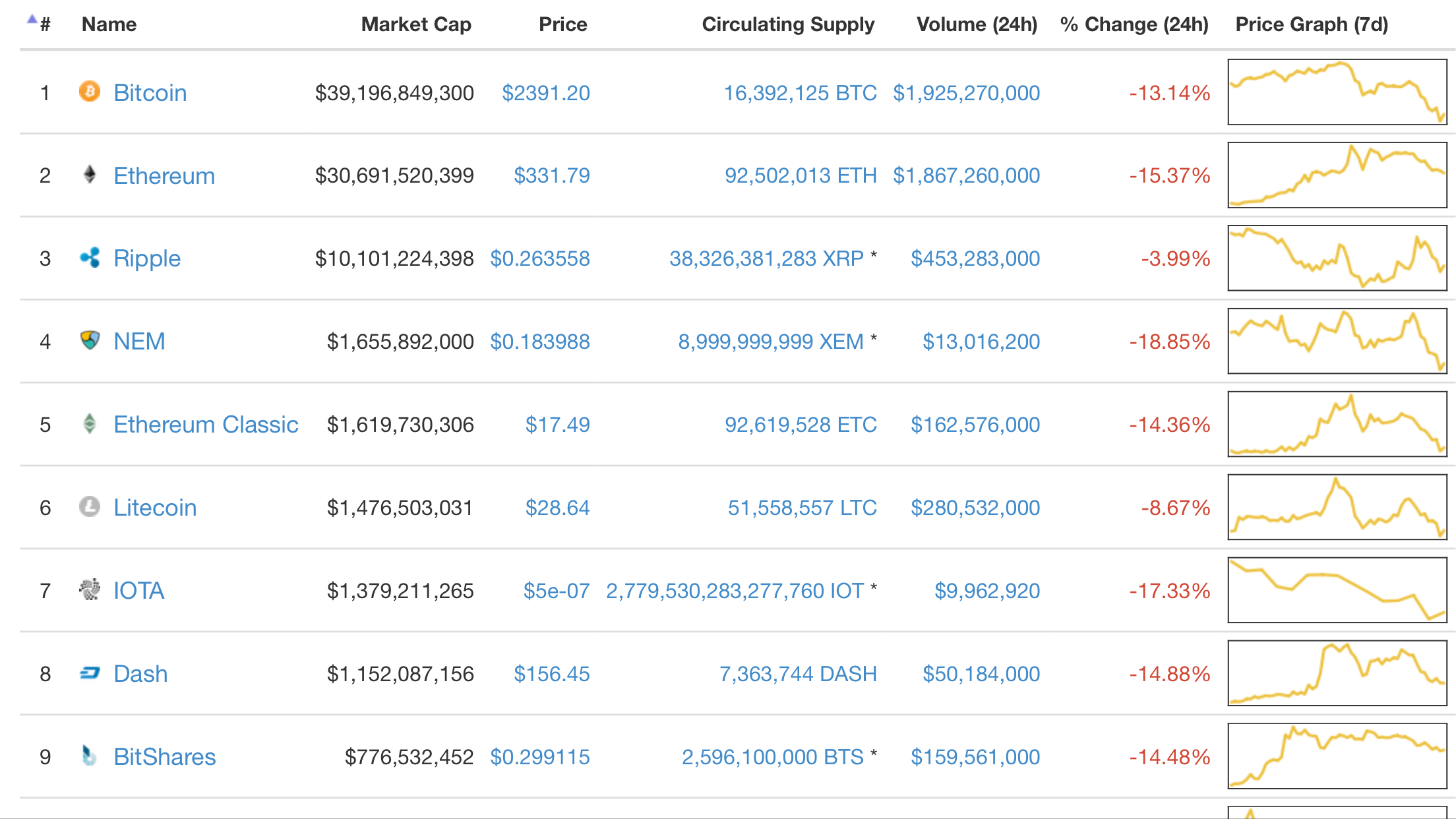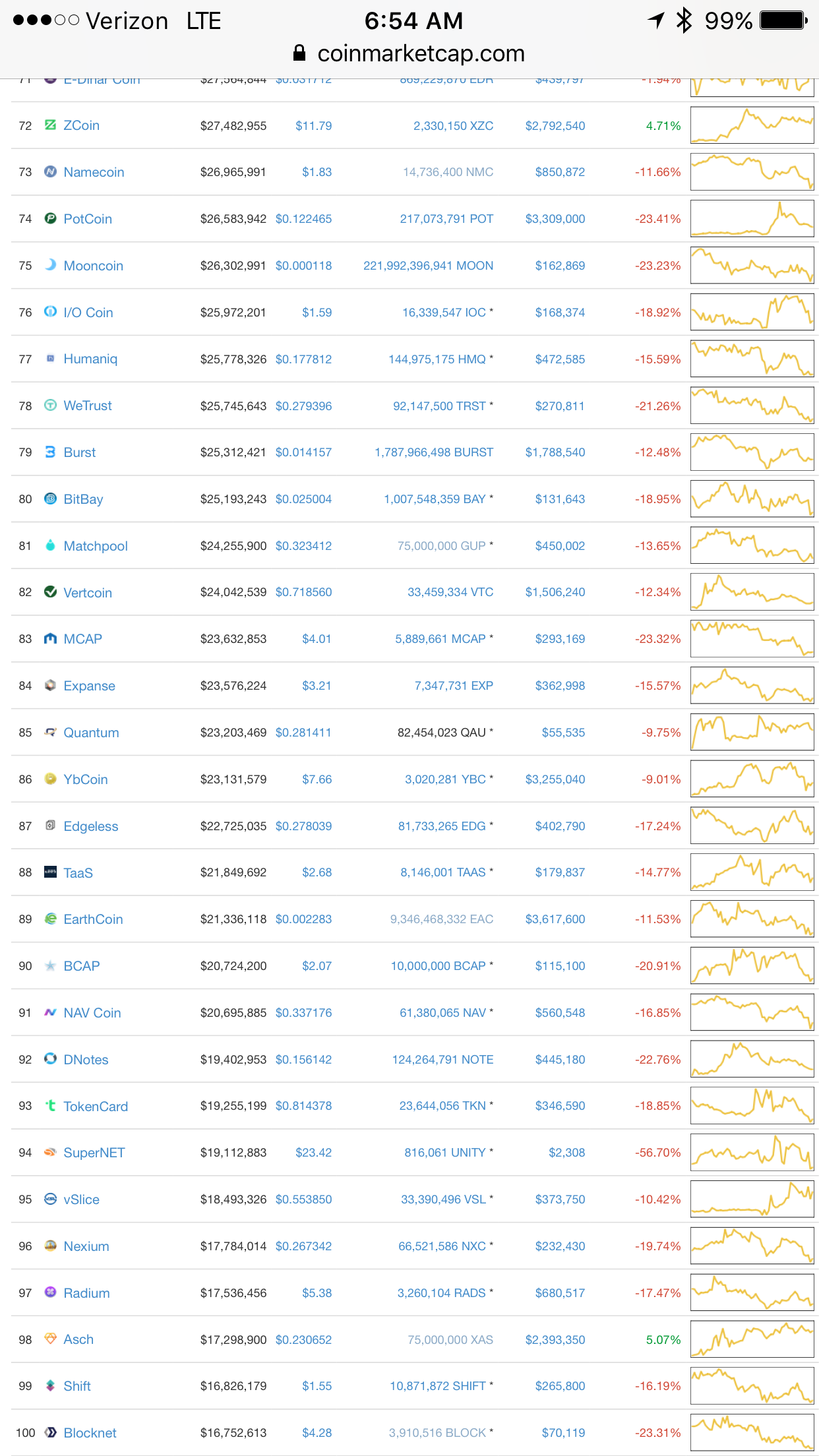 I'm hoping by the time I get off this train the crypto world corrects itself in the other direction
blue - mobile