Binance Labs, the investment arm of Binance, spoke with students at Harvard and Columbia University this weekend on finding product-market, fundraising and building blockchain startups.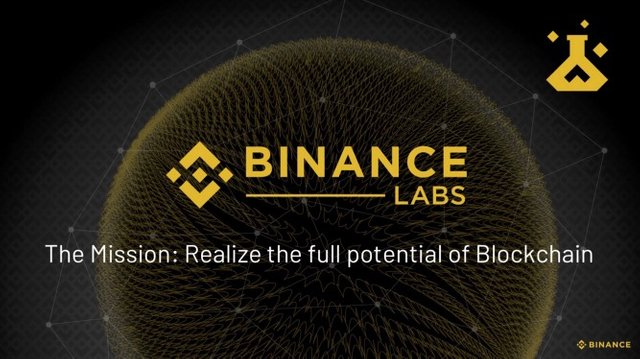 Over the weekend, Binance Labs held a couple of blockchain discussion events at Columbia University and Harvard Business School. Titled "State of Blockchain: A Chat with Binance Labs," the meetups aimed to enlighten the university crowd on how Binance Labs operates as a supporter of emerging blockchain startups and innovations.
Binance Labs is beyond an investment arm for the world's largest cryptocurrency exchange. The team at Binance Labs is pounding the ground, building the future, and engaging with the brightest innovators and thinkers of our generation. Through a combination of incubation programs and strategic investments, Binance Labs' mission is to empower blockchain entrepreneurs, projects and communities to realize the full potential of blockchain technology.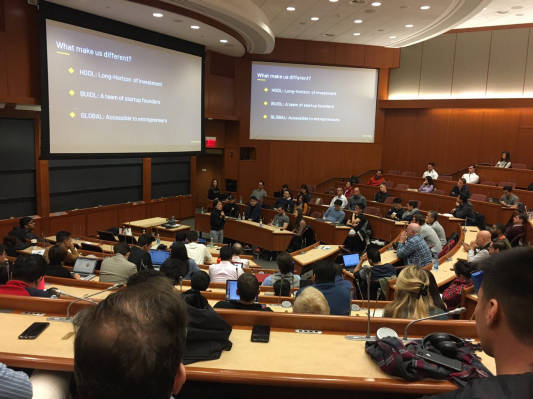 Binance Labs Meetup at Harvard Business School
Inside the Classroom: Binance Labs Meetup Highlights
Last weekend, Binance Labs Head Ella Zhang, Partner Teck Chia, Director Ling Zhang, and Researcher Charles Lu spoke to students and researchers from Columbia University, Massachusetts Institute of Technology and Harvard University. Topics discussed during the meetups include the differences in methods between venture capitalists and cryptocurrency investors; the importance of blockchain security, the development and necessity of stablecoins, crypto regulation and innovation, as well as the disruption of VCs by Initial Coin Offerings (ICOs), among others.
During the two sessions, Ella shared her personal journey of transitioning from traditional venture capital at Kleiner Perkins to crypto investor at Binance Labs, and her belief that ICOs will disrupt traditional venture capital. "The democratization of everything is what has excited me about technology from the beginning. It's better for everyone if there are fewer gatekeepers. Every idea should get a chance to succeed, and the ones that do, do. I'd like to see us reach a point where VCs are not gatekeepers," she said.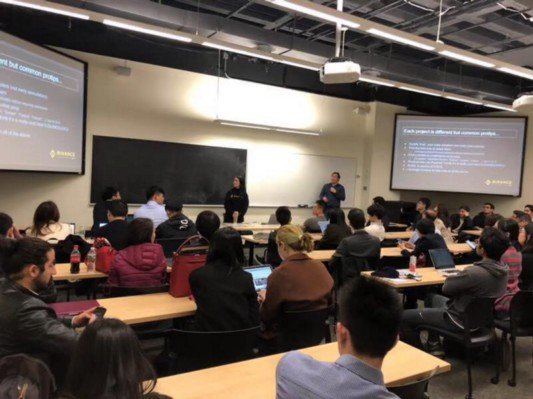 Binance Labs Meetup at Columbia University
Binance Labs portfolio companies also shared their experiences as blockchain startup entrepreneurs. Founder and CEO of blockchain verification company CertiK, Ronghui Gu, who is also an assistant professor at Columbia University, discussed the importance of security for blockchain technology and further application of crypto: "Blockchain ecosystems are based on trust. $630 million was lost to hackers in December 2017 as smart contracts are open-sourced to hackers and immutable once deployed. Our goal at CertiK is to build a trustworthy blockchain ecosystem for more developers and users through fully formal verification technology," he said.
In addition to technology security, another fundamental problem to a broader application of blockchain is stability. Nader Al-Naji, Founder and CEO of Basis, a stable cryptocurrency protocol, shared how the idea of Basis came into being. Though there are new stablecoin projects brought into the market each day, with a strong technical team and novel market strategy, Basis is confident with its competence.
Following the discussion on technology security and financial infrastructure building, Harry Zhou, CEO and co-founder of Koi Trading, spoke on regulations and innovation in the blockchain industry today. In terms of the regulatory environment which blockchain faces today, it is not about making the regulators come out of their comfort zone, but instead, we should spare no efforts to help them expand their comfort zone.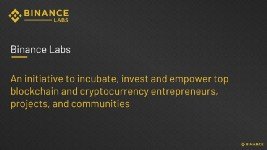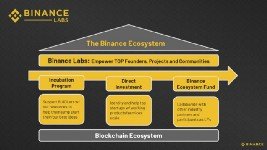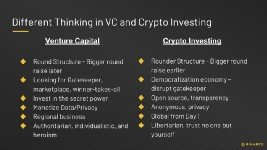 Three of the slides from the recent Binance Labs meetups.
Beyond the Classroom: Binance Labs in Action
As the infrastructure impact fund of Binance, Binance Labs has a broad scope of investment focus areas, spanning blockchain infrastructure — such as projects working on scalability, on-chain governance and consensus — and decentralized exchanges (DEXs), decentralized apps (dApps), cryptocurrency wallets, stablecoins and more. The Labs portfolio currently includes Oasis Labs, CertiK, MobileCoin, Trust Wallet, Cocos Blockchain Expedition, Cred, Pivot, Contentos, FanX, Basis, Terra, Republic, and Koi Trading.
Earlier this month, Binance Labs launched Season 1 of its 10-week incubation program to support top early-stage teams and enable them to jumpstart their best ideas. Designed to help early-stage founders deliver on a product with a product-market fit, the incubation program provides strategic investment, mentoring from respected founders, and support with technical execution, legal affairs, recruiting and fundraising. Season 2 is coming soon — stay updated by following https://www.binancelabs.co/.
To learn more about Binance Labs, visit https://labs.binance.com/.
Special thanks to Harvard Business School (HBS) Blockchain and Crypto Club, Massachusetts Institute of Technology (MIT) Bitcoin Club and MIT Sloan Blockchain Club for hosting Binance Labs in Cambridge, as well as to the Columbia University for hosting our event in its campuses.